TRAVEL DESTINATION: Whangarei Heads, Northland region, North Island, New Zealand
There are few special places in everyone's life where things seem more real and closer to that peace we're all searching in our everyday. One of such places for me here in New Zealand is Whangarei Heads. First time I found myself exploring the peninsula was a couple of years ago when I was in search for another beach to swim and soak up the sun at. I discovered Ocean Beach. It seemed just right from above on Google Maps. I could quickly find activities for the day.
Couple years fast forward and I'm still returning to this place. Religiously. Mostly on summer days, as Ocean Beach became something I since keep associating with my vision of summer: lazy chill out days, white sandy beach, sunshine, simplicity. Things are just right here. My excitement levels are up each time I decide to visit this place. Even 2.5 hours drive from Auckland is enjoyable for me. No need to add how amazing the swim here is. Different every time, though, just as the ocean itself. The place radiates this enormous amount of energy that fills me for the days ahead and makes me want to return soon. As soon as possible.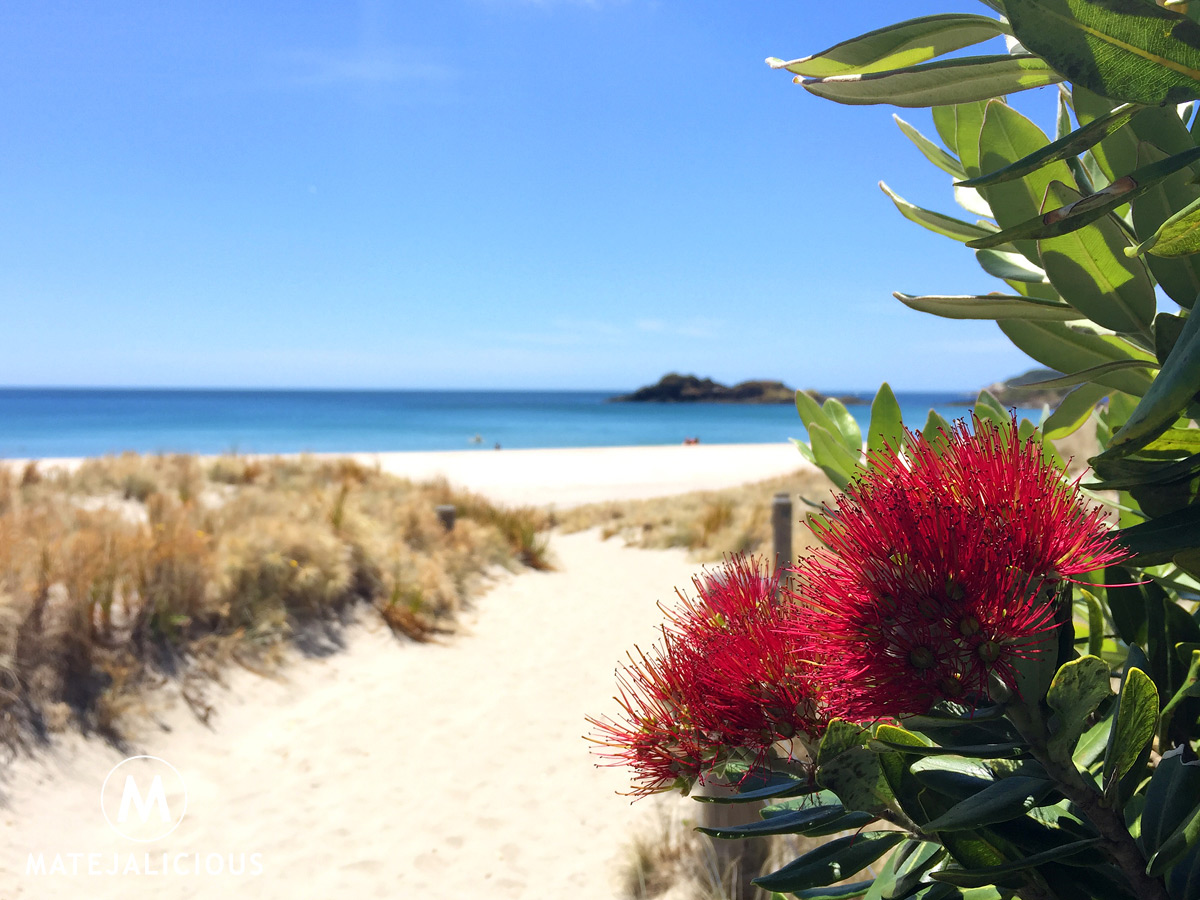 For me, hiking/tramping and climbing mean much more than just accomplishing another peak or mountain to tick off my bucket list. It's not even about the physical endurance or challenge, although I enjoy having my legs and ass workout done. It's primarily about being immersed in nature, the silence, meaningful conversations, deep breaths of fresh air, the view and the sense of oneness. I could go on and on. Suggest the place and time, and I'm in.
Mount Manaia has always seemed majestic to me while driving on the Whangarei Head's ocean road. I've been imagining the view from above for a long time, guessing it must be spectacular – just by observing the busy landscape on and around the Whangarei Peninsula. The mountain is apparently a remnant of a long-ago erupted volcano and today, it's covered with green bush.
The track is clear and well marked right to the foothills of the very top, from where you need to improvise a bit to reach the summit. You might find the upper slopes of the climb a bit steep and challenging, so just keep pushing through and there you are. The landscape beneath me on the day was gorgeous even if the sky was halfway covered with angry looking clouds. A few photos, several long gazes and happy deep breaths later, and off I go. The day is complete.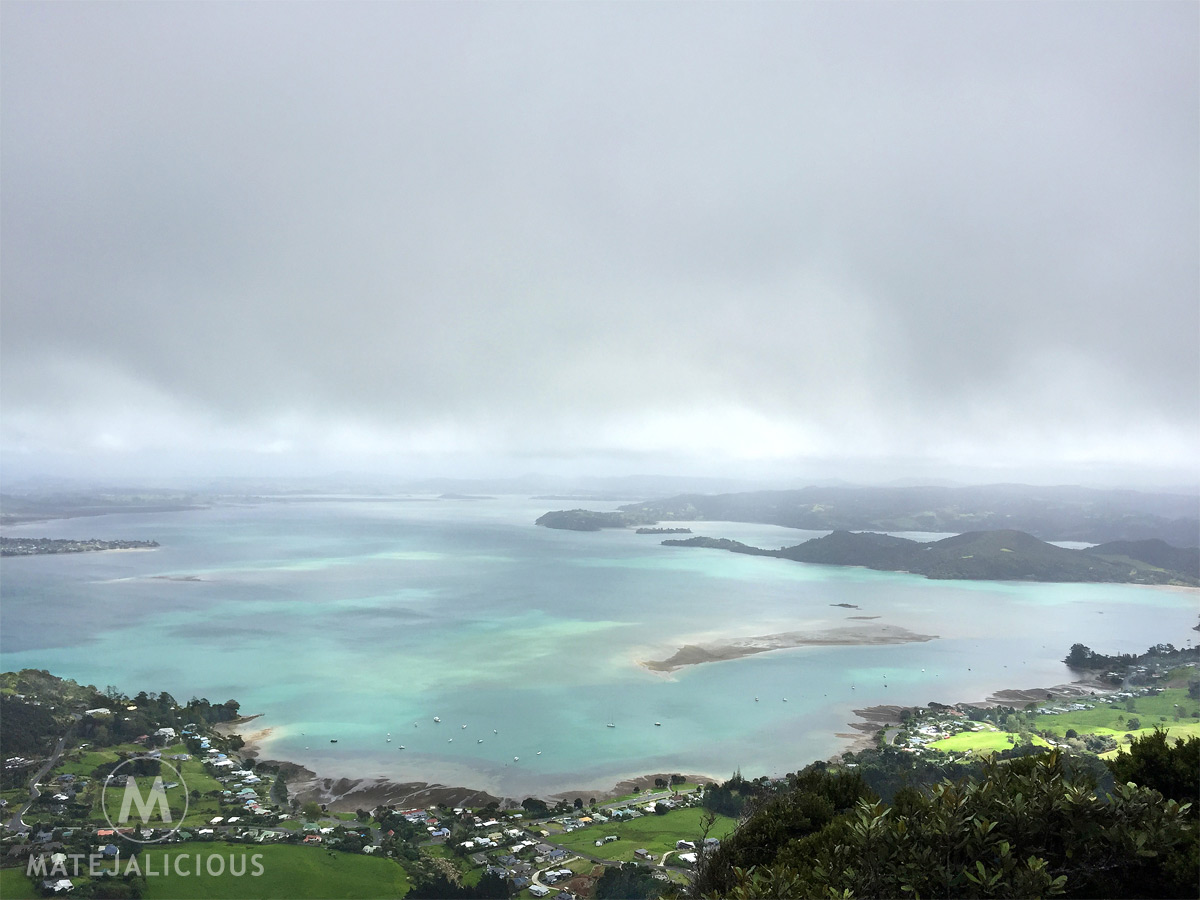 → Do you have your own happy place that you love to return to? Please share in the comments below.
TRAVEL TIP: When you find your happy place, return to it as often as possible. The more you travel, the more happy places you can return to.
→ Also check: Exploring Rotorua and Hobbiton
Liked it? Pin it!