TRAVEL DESTINATION: Ayers Rock (Uluru), Northern Territory, Australia
I've been physically so close to the Red Centre and Ayers Rock for a while now, yet it seems it's always slipped through my fingers. Finally, the timing was just right. I have to believe that. I didn't try to push it but rather wanted to be ready. To be able to appreciate it more.
And after all, I hoped to do it right the first time around, the whole experience, traveling and rolling towards the Uluru. Perhaps I silently didn't want to jinx it, prolonging the waiting and choosing to live with the anticipation. I wanted to give myself time to learn how to really be thankful for every moment that would be given to me in the Red Centre.
I did fight hard not to go on this adventure with any (too many) expectations. At least not those high ones that can unexpectedly crumble under a day of bad weather or some other event that is out of our control.
Which was hard, when I had to plan a road trip. Yes, this journey was pretty much planned out. When you have to travel and drive such distances, you shouldn't leave much room for an error. The itinerary was laid out. A few beforehand bookings were made. I knew what I wanted to see and experience, but wasn't sure where exactly I would be stopping and sleeping while campervanning. I left that to be a coincidence, something to find and decide as I go. However, I did download the camping apps.
Being at the heart of Australia turned out to be just so surreal after dreaming about visiting it for such a long time. I mean, how often do you get to visit and experience the place that's been on top of your travel bucket list for years?
Looking back, I was so lucky to get showered with an abundance of memorable moments and such moments are what can't be controlled, but only welcomed. I captured some of them with my camera and am sharing them to hopefully inspire you.
So here they are:
10 photos to make you want to visit Uluru
Uluru as seen from above
Sunrise in the Red Centre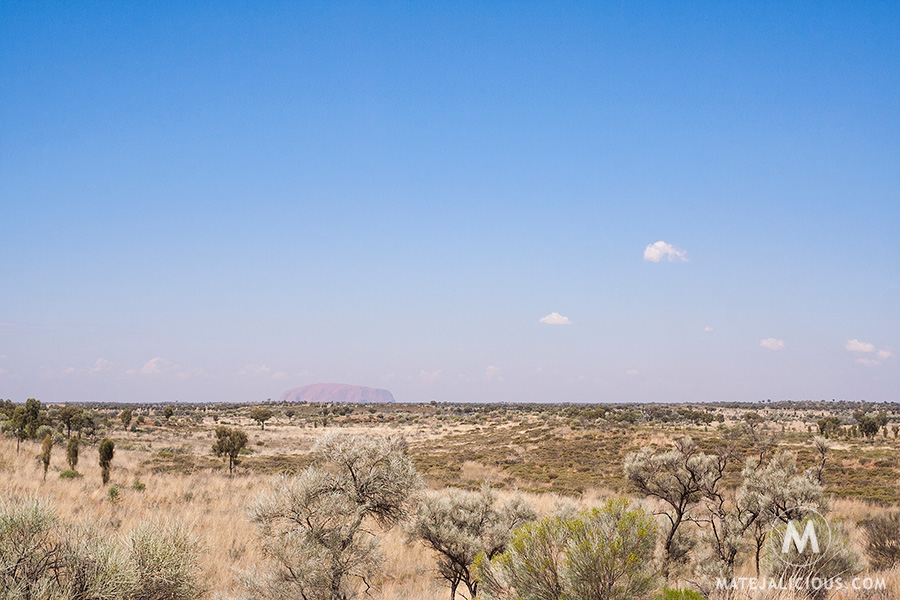 Ayers Rock from a distance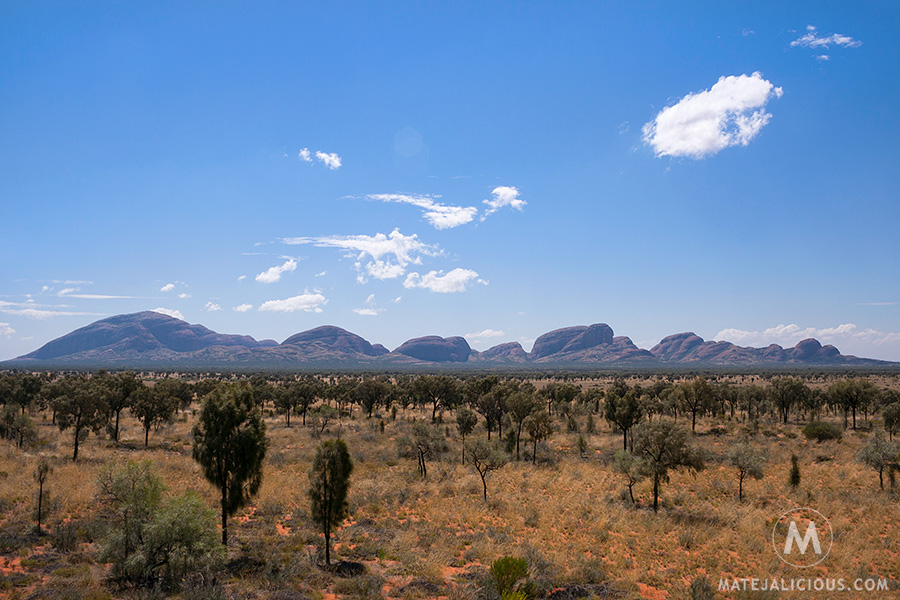 Kata Tjuta on a sunny day
The Valley of the Winds Walk – Kata Tjuta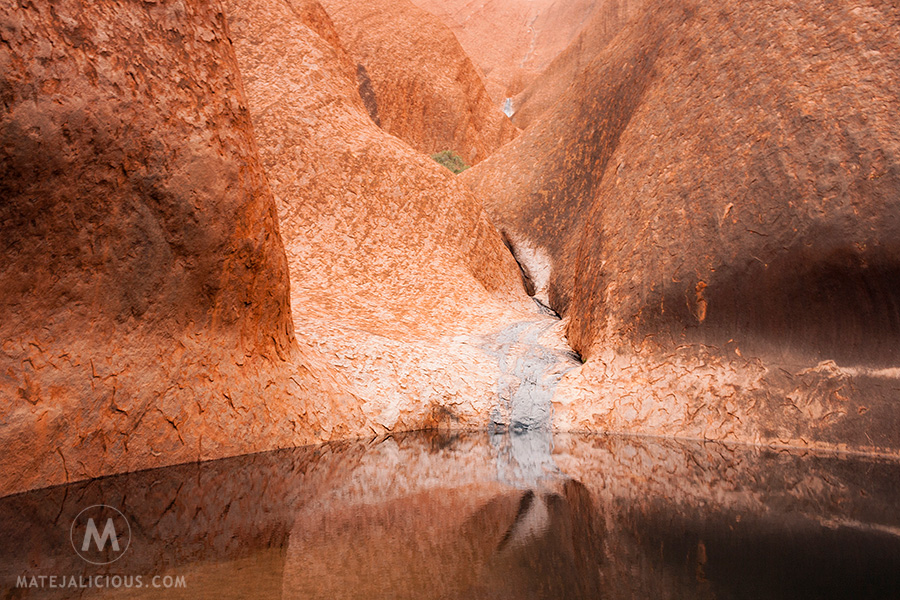 Mutitjulu Waterhole – Uluru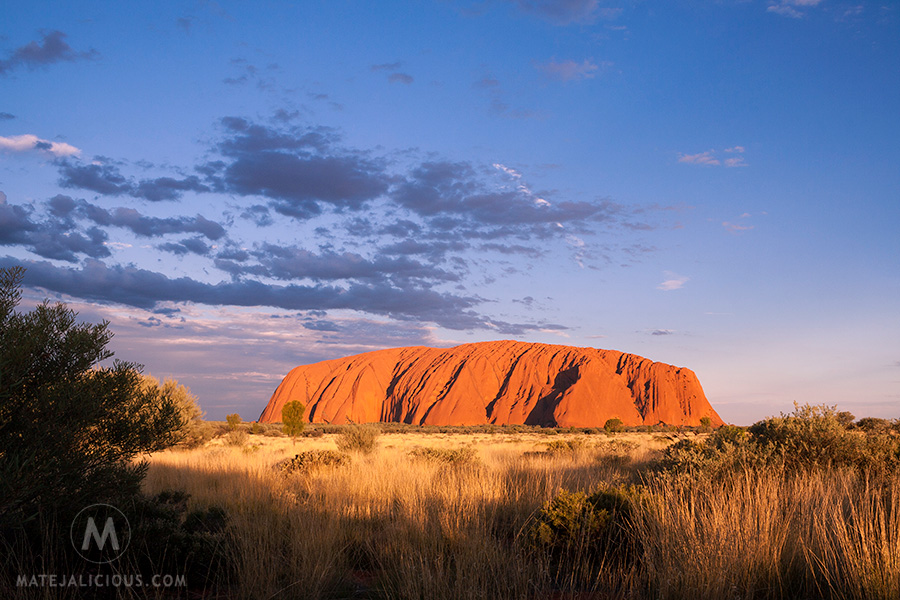 Sunset at Uluru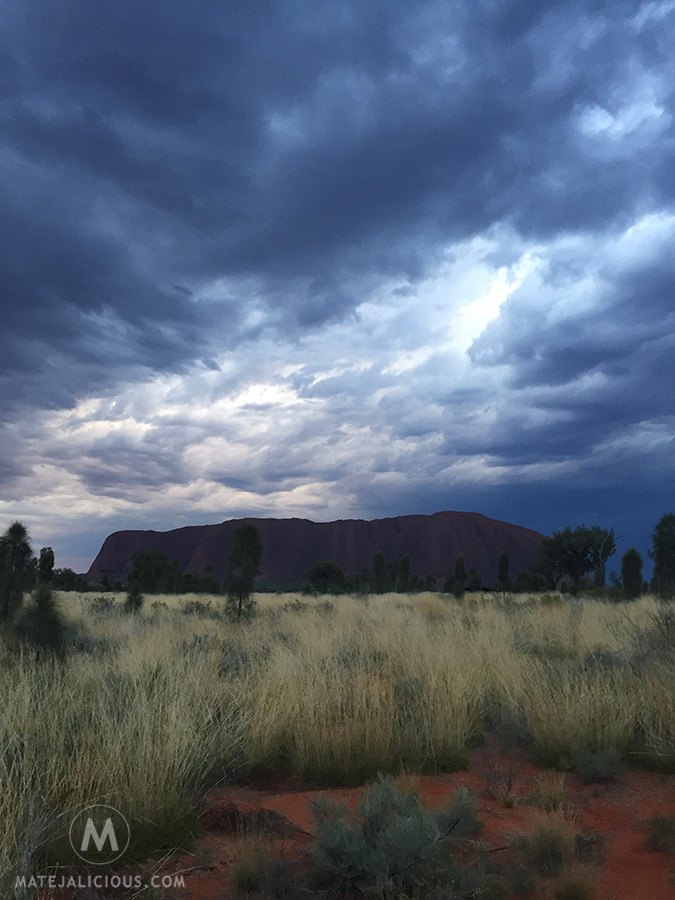 Evening at Uluru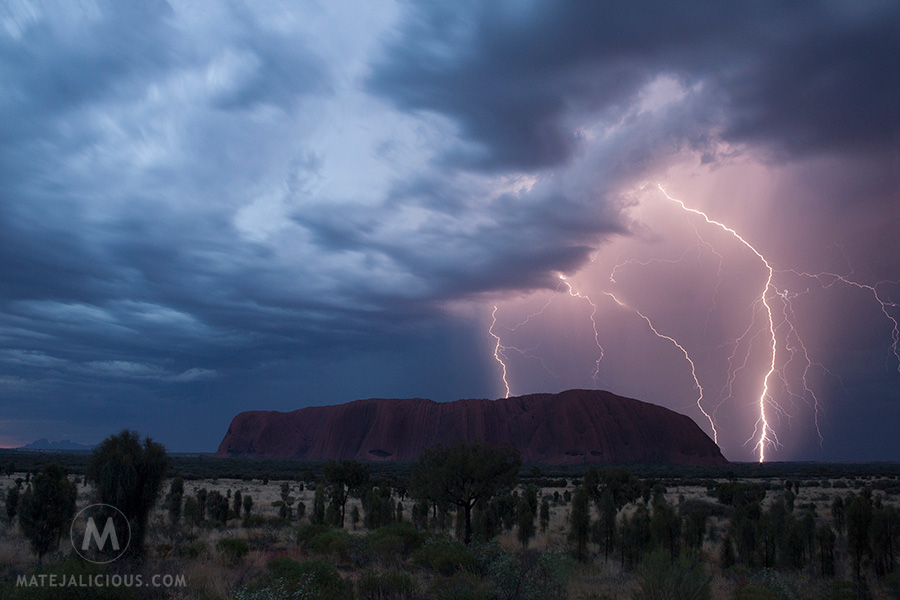 A Perfect Storm at Uluru
Bruce Munro's Field of Light Installation at Uluru
Pin This!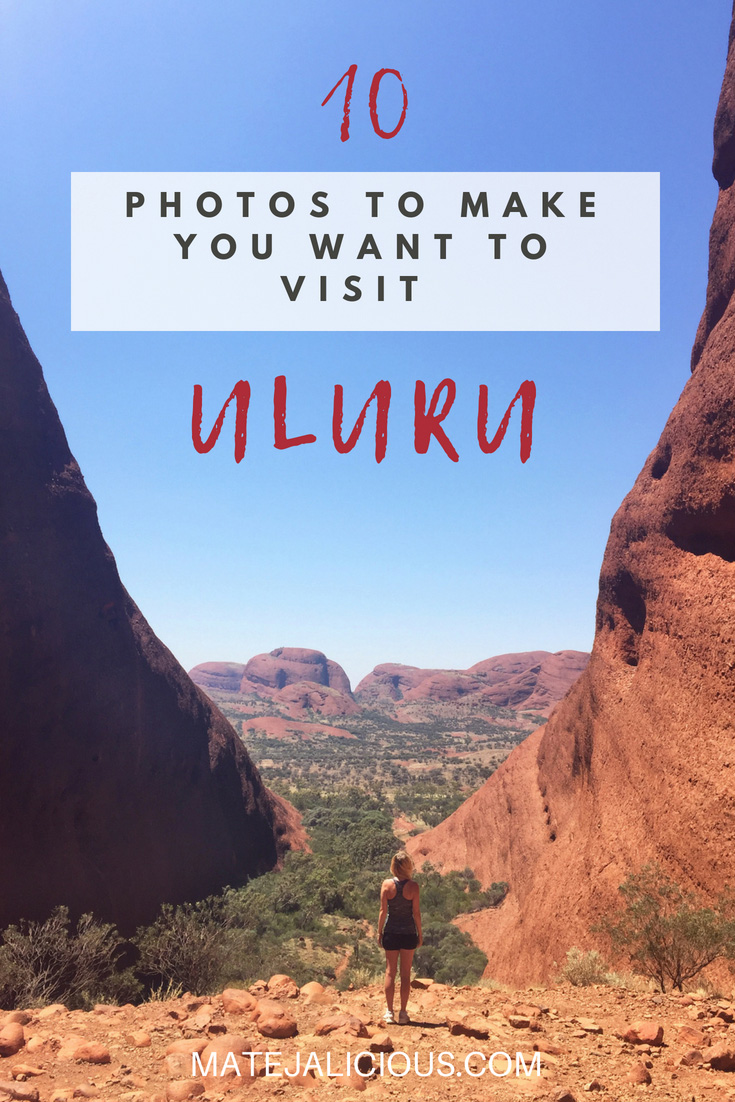 Leave a reply