TRAVEL DESTINATION: Rarotonga, Cook Islands
Rarotonga is the biggest and most visited island out of the 15 islands that make up the Cook Islands. It's become my favourite go-to getaway place whenever family comes to visit New Zealand. With a warm climate all year round, it's just the perfect and also the obvious travel choice for making some happy memories. For me, it's quite easy to unwind here.
Time slows down quite a bit in Raro, but days spent on the island are far from being boring or uneventful. New things and experiences pop up every time I find myself near these clear blue waters. There's obviously a lot I love about Raro, so I gathered my 10 top reasons why I keep returning to this beautiful island.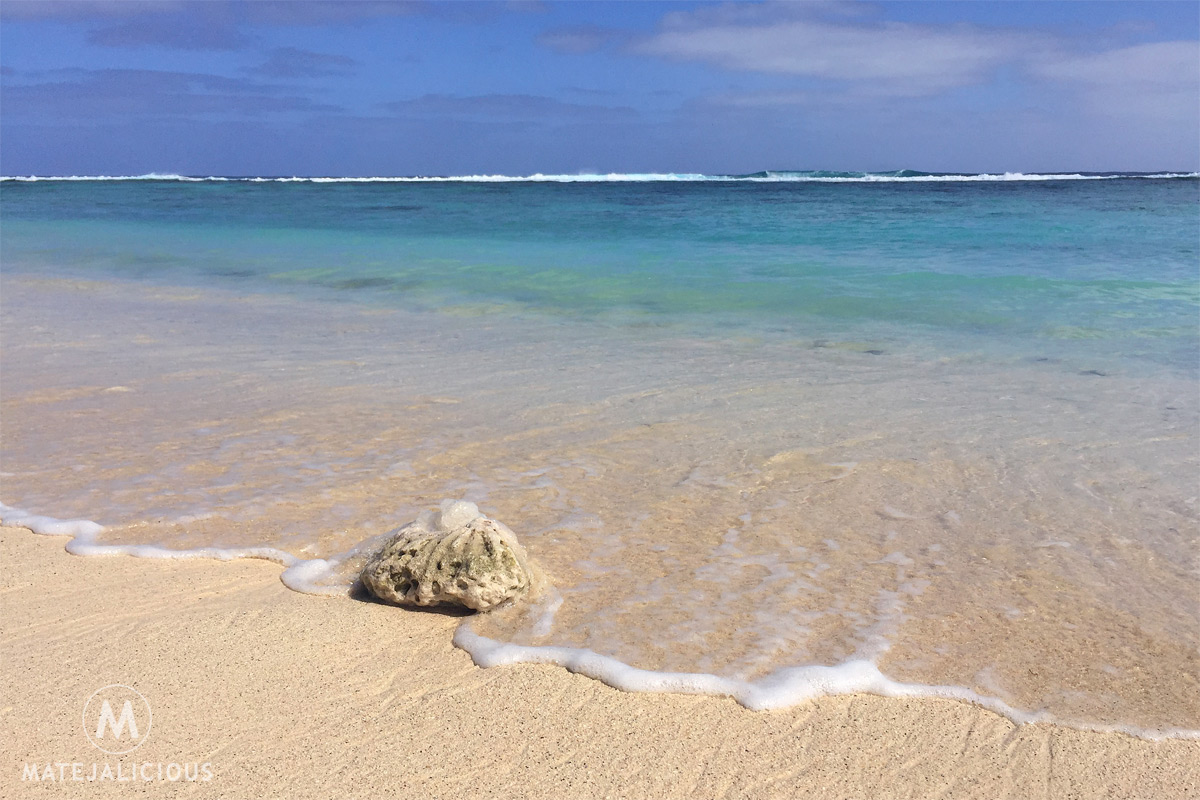 Small Island
Although the biggest of the Cook Islands, Rarotonga is still a small island, where everybody knows everybody. The circumference of the island is only 32 kilometers, so any place, the beach or lagoon is at your fingertips. A scooter ride around the island always gives me a sense of immense freedom and is at the same time the preferred mode of transportation among locals on the island. The main road follows the coastline, so you can decide to stop at any time and check out the beaches, go for a swim, see waterfalls, gardens or local coffee places. It truly is the best part of the Rarotonga experience.
Mountain Trek
Interior part of Rarotonga with its lush green peaks offers many hiking and climbing options to try out. The most known and popular is the Cross-Island Track that starts from Avatiu and ends at Papua Falls (Wigmore Falls) with Te Rua Manga (The Needle) as the highest point at 413m. You can also choose Te Manga Trek (653m), Ikurangi Trek (485m), Raemaru Trek (340m) or few other smaller hill treks where you are immersed in an untouched tropical forest and witness some incredible views of the island, lagoons, and the ocean. A must do when in Raro.
Friendly People
Local people make this place beautiful with their soft, calm and kind presence. You'll quickly adjust your compass to a laid-back, relaxed and positive atmosphere that Cook Islanders effortlessly radiate. Big smiles in Rarotonga are contagious.
So much Blue and Turquoise
The ocean here is amazing. Not only can you choose from numerous beaches and lagoons, but they are also the clearest, the bluest and most turquoise ones I've so far come across. With the white sand and stunning coral reefs, they are pretty much iconic and right out of the tourist magazines or postcards. Beach access anywhere around the Cook Islands and Rarotonga is public and the ocean can be enjoyed by everyone.
However, I would advise you always clean after yourself and don't leave the coconut husk and shell (that you've possibly just learned how to open) laying around on a seemingly deserted beach. Locals don't like that. Sometimes you just learn the lesson the hard way.
The Weather
Actually, there isn't a wrong time to visit Rarotonga. Of course, there is a wet season and a dry one, as these are tropics/sub-tropics, but the temperatures here are pretty constant throughout the year, rarely dropping below the 20° mark. Occasionally the island does get hit by a tropical cyclone, but as a rule, it happens once a year or even less often. You'll definitely find plenty of sunshine to recharge when visiting Rarotonga.
Animals
There is no beach here without a dog or two. They often come and keep you company or even take those long beach walks with you, as they love to be around people, getting cuddles and some attention. They are harmless. This time, though, I made friends with a cute cat that just loved to hang around our apartment. It's hard to imagine this place without a presence of animals.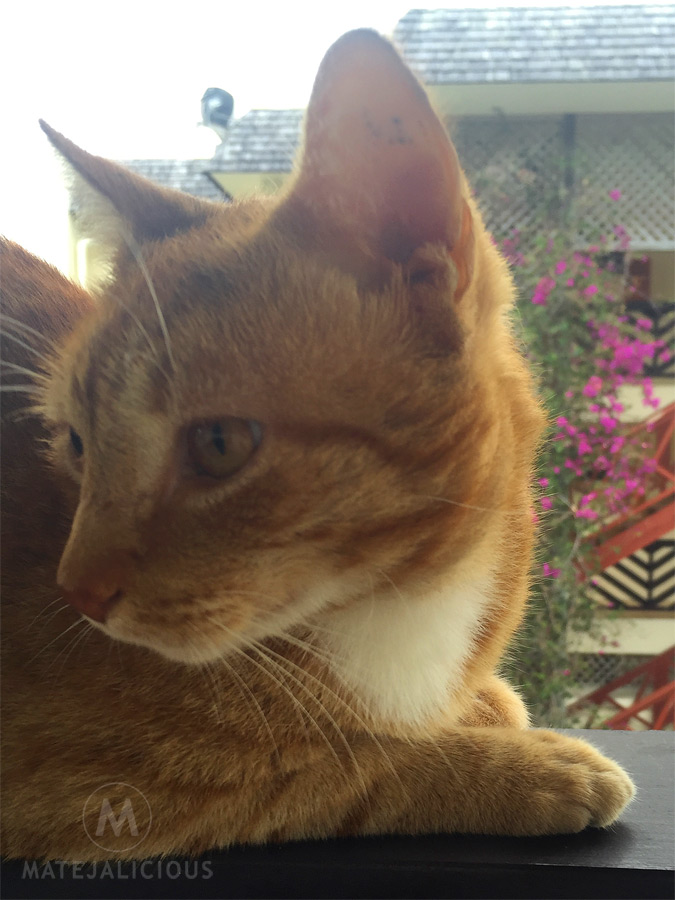 Underwater
The underwater world is incredibly colorful in Rarotonga. Fish that you can encounter here come in all possible colors and there truly isn't any reason not to put on the snorkeling gear and to start exploring the rich coral reefs. Fish are usually quite friendly and aren't afraid of people. They'll surely love you even more when you feed them.
Fresh Coconut
If you haven't had the experience of tasting the fresh coconut, possibly one that just fell from the coconut tree, you're missing out. Cook Islanders are proud of their coconut tree climbing skills. Demonstrating how to open the coconut has sort of become an art that they love to share with visitors. You are getting the freshest coconut water and meat right from the source itself. There is something absolutely amazing about trying such fresh produce directly from nature. The taste is superior as well. This is definitely something I look forward to every time I visit Rarotonga.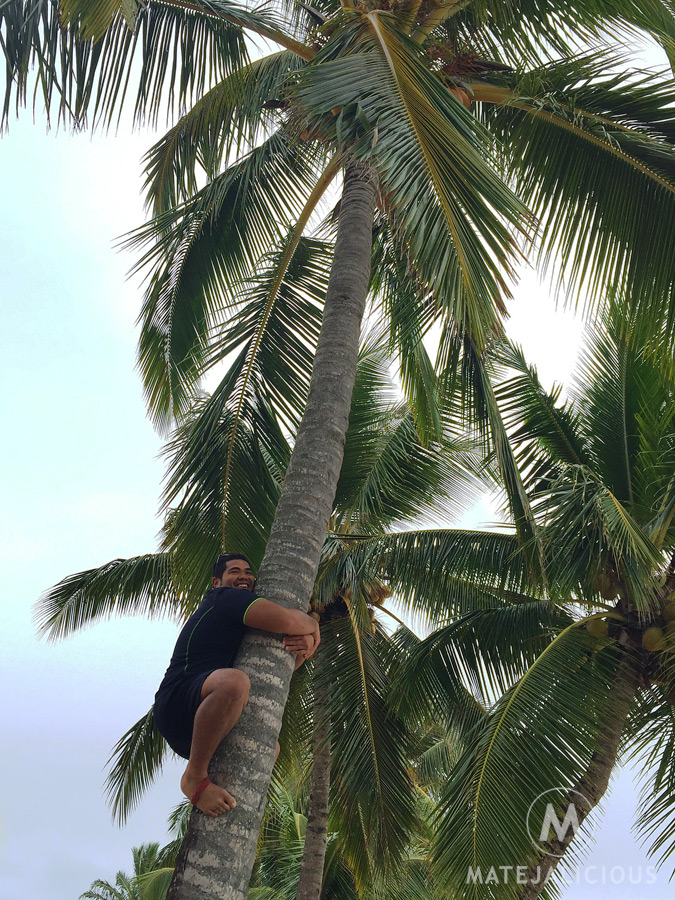 Roads
Driving in Raro is actually quite enjoyable and it doesn't really matter that the roads are not in best condition. There is one main road which circles the whole island. Avarua, the capital, has a short stretch of a two-lane street, but other than that there is either a clockwise or an anti-clockwise route to go with. So, the only question would be whether you wish to reach your destination by the short or by the long option. Maximum driving speed in Rarotonga is 50 km/h and 40 km/h if you drive a scooter without a helmet. Driving really is stress-free as everybody – locals as well as visitors – drive on 'island time'.
(Saturday) Market
The Saturday Punanga Nui Market is special. It is actually open every day during the week apart from Sundays but becomes more alive and busiest on Saturdays when everybody gathers near Avatiu Harbour in Avarua. You're able to buy fresh produce from fisherman and farmers or try some delicious local food. You can also find stalls with hand-made products and clothes (sarongs are especially beautiful) and can enjoy some live music and performances. The atmosphere on Saturday Market is amazing and no travel to Rarotonga is complete without the experience.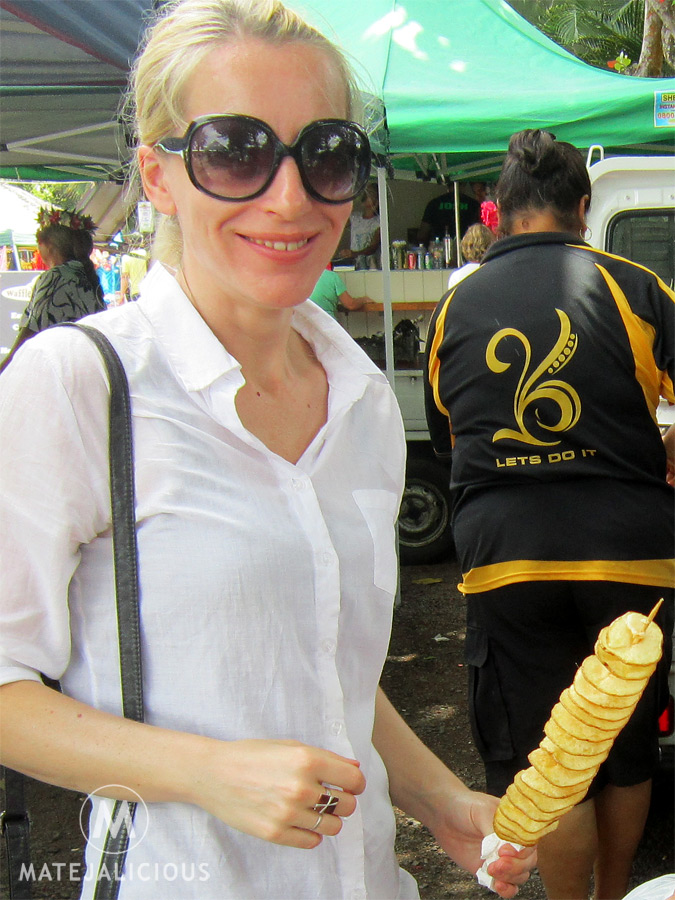 Rarotonga has quickly become my happy place that I love to return to for a short break. Friendly people, the amazing warm weather, and the proximity are just a few of the things that are often a deciding factor for me when choosing this island for a tropical escape. It's a place where good memories are made.
→ Also check: The Needle Hike (Te Rua Manga) in Rarotonga
Pin this to Pinterest: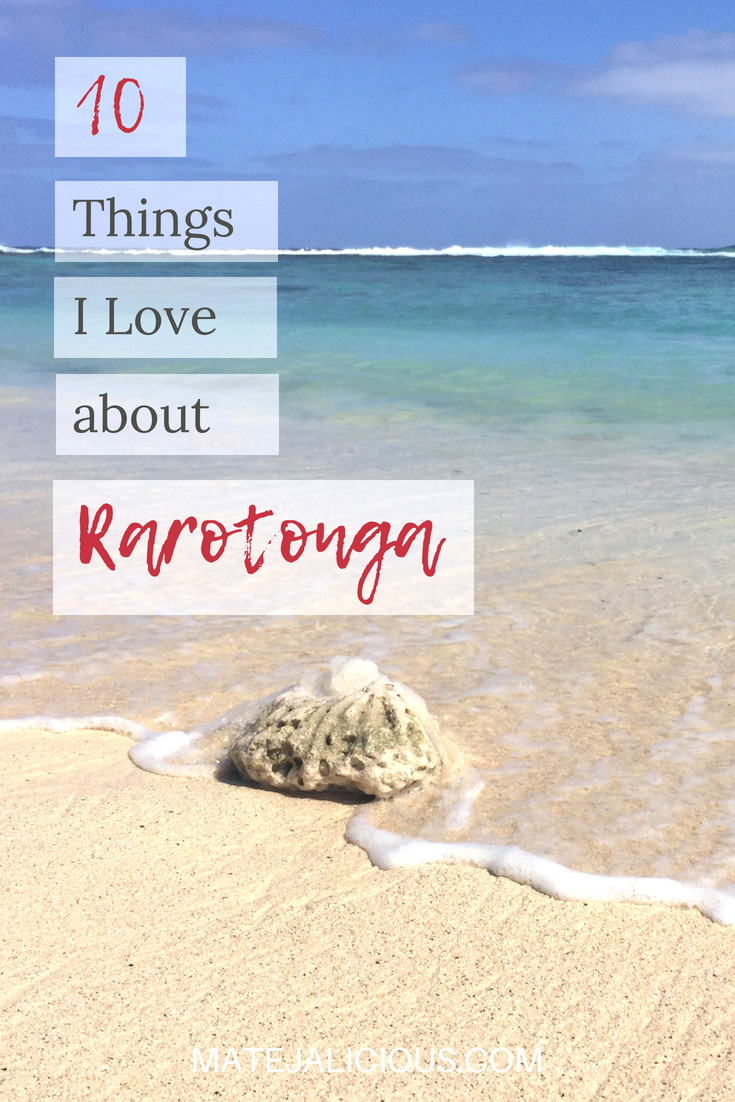 Leave a reply