Western Australia road trip was definitely one of my 2018 travel highlights. I wanted to explore this remote area of Australia for a while and finally made it happen.
The road trip took me from Perth to Broome and all the amazing places in between. What was a total surprise for me was how at home I felt immediately. I fell in love with Western Australia real fast!
So, today I am sharing my 11 reasons I fell in love with Western Australia. They may totally be unique to me and my perception. I invite you to find out if there's a place/landscape/feature/detail here that has the potential to connect you with this part of the world as well.
1. Colors of nature
Western Australia is visually gorgeous and colorful. And I mean c-o-l-o-r-f-u-l. The colors here are vivid, expressive and striking, and they penetrate into every part of the landscape. Together with nature's contrasts and patterns they often create amazing displays. From pink lakes, rolling red sandplains, fiery canyons, to the most turquoise ocean waters – WA was more than I expected!
Highlights: Pink Lake (Port Gregory), coastal dunes in Francois Peron National Park, clear blue waters in Cape Range National Park (Exmouth), Lacelin sand dunes, gorges in Karijini National Park.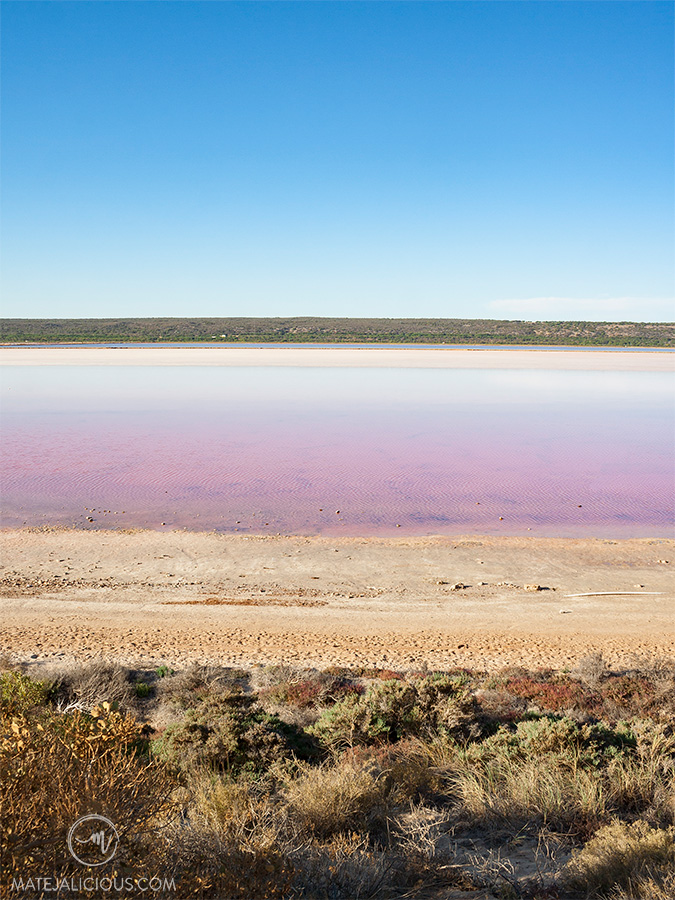 2. Perth skyline
Perth city has for me (right after Auckland) the most beautiful skyline out there. It looks amazing any time of the day, but witnessing how it comes alive during the night can be another level of amazing. Take a stroll on the waterfront in the evening or go a bit further and make your way to Kings Garden or across the bridge to South Perth, and you'll know what I mean. All the lights make this place absolutely magical!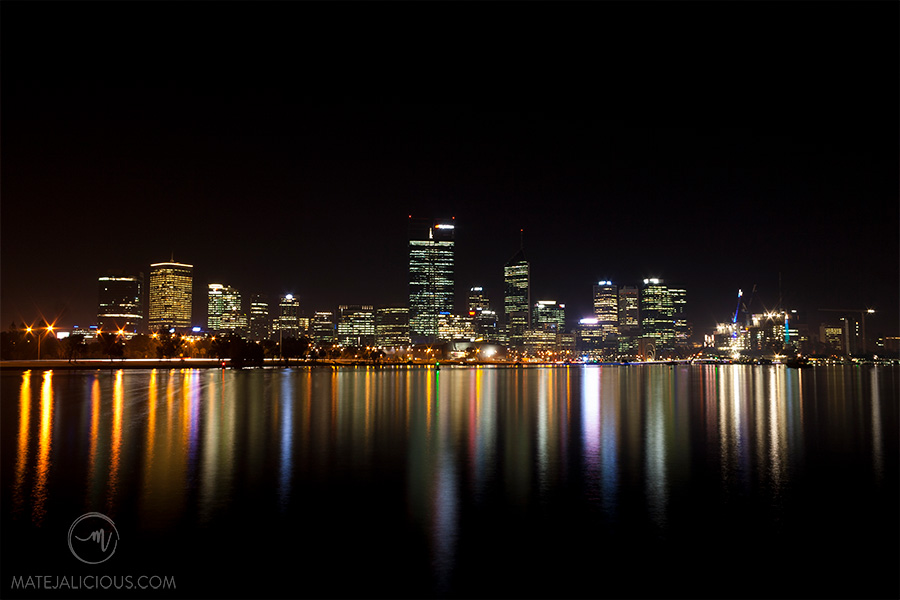 3. Swimming with whale sharks
My heart is honestly still filled with joy from this experience. These beautiful animals are all about underwater peace and calmness. I felt so much love and a very strong connection when being so close to them. Needless to say, that day is engraved in my memory forever, that's for sure!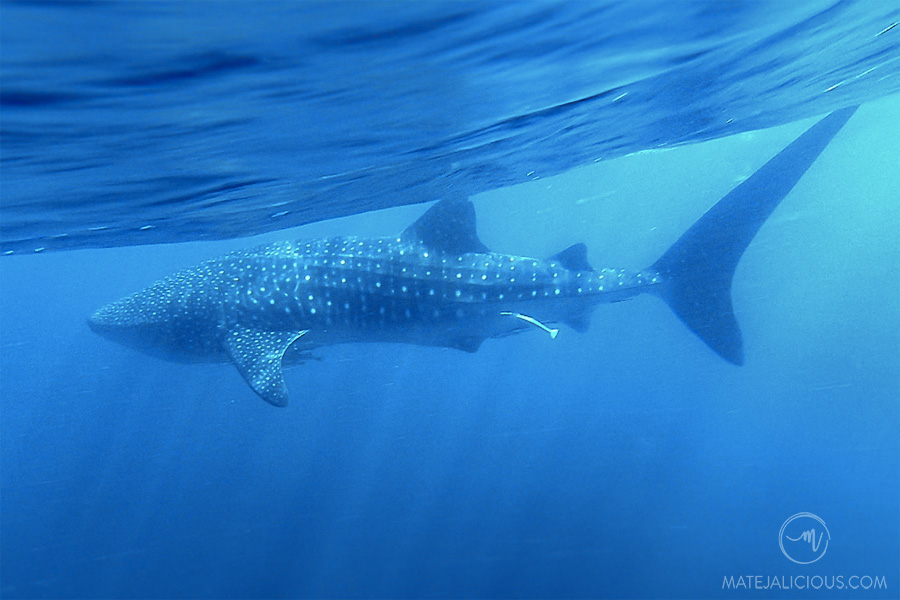 4. Natural wonders
Western Australia absolutely amazed and inspired me with its natural wonders that have been in making for millions, if not billions of years. There are fossilized stromatolites, formed by possibly first ever live organisms here on Earth which also put all other life in motion. There are beautifully carved gorges and weathered limestone pinnacles. And there are dinosaur footprints preserved in the sandstone! It's all mind-blowing when you think about it. Exploring the length of Western Australia is truly an ultimate journey to our ancient life on Earth.
Highlights: The Pinnacles, Hamelin Pool, Lake Thetis, dinosaur footprints.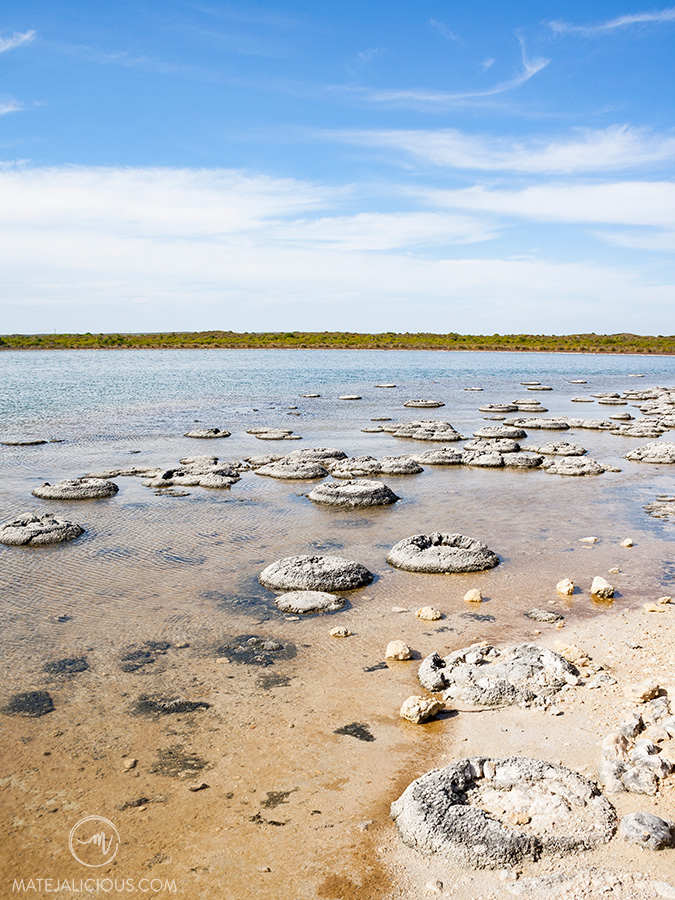 5. Gorges
When my fascination with gorges and canyons started a few years back, I sensed I would continue to be drawn to them far beyond those first encounters. Accordingly, Western Australia served me some totally magnificent gorges. Kalbarri National Park and Karijini National Park are both abundant with the most beautiful gorges that were carved out over millions of years. Falling in love with them was easy – I just had to take a hike under the tall walls or stop at one of the numerous lookout points.
Highlights: Karijini National Park (Hancock Gorge, Dales Gorge, Knox Gorge) and Kalbarri National Park (Nature's Window, Z-Bend).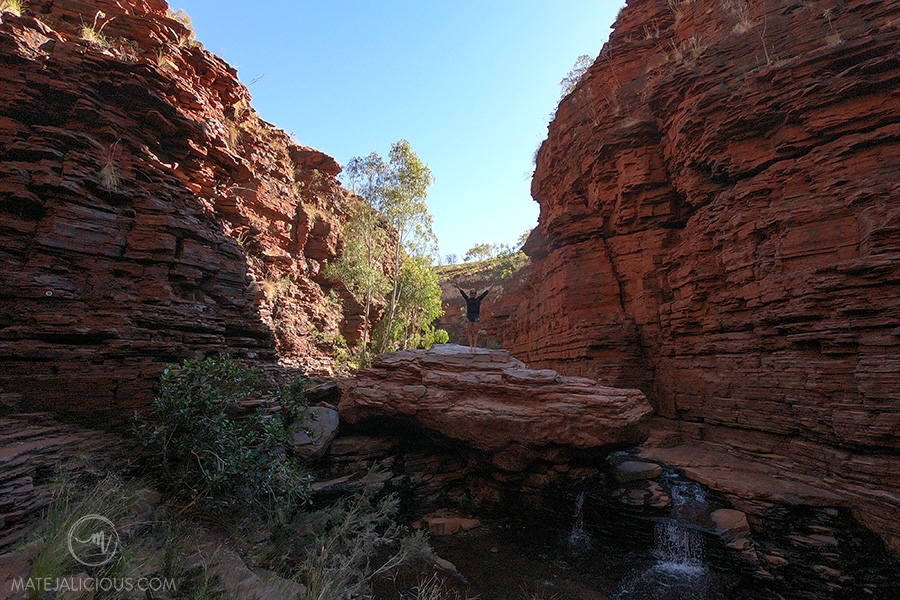 6. So much space
I totally love open space. That must be one of the reasons I truly felt alive in Western Australia. Although there were many patches along the journey where the landscape was predominantly flat and empty, I always felt this kind of vastness gave me permission to get rid of all my unwanted clutter and then recharge and replenish myself with all the future dreams and opportunities.
→ Also check: Things that long distance Australian road trips have taught me
7. Wildlife
It's amazing how animals make a place or a landscape special. I mean, they have to truly love the area to be living and thriving there, right? If that's the case, Western Australia is absolutely loved. While Rottnest Island can be called quokkas' sanctuary, dolphins and pelicans love hanging around Monkey Mia. Also, whale sharks and humpback whales always seem to visit WA shores on their annual migration journey. Ningaloo Marine Park is another natural wonder, where you can come close to untouched coral gardens and over 500 species of marine life. Wildlife at its best!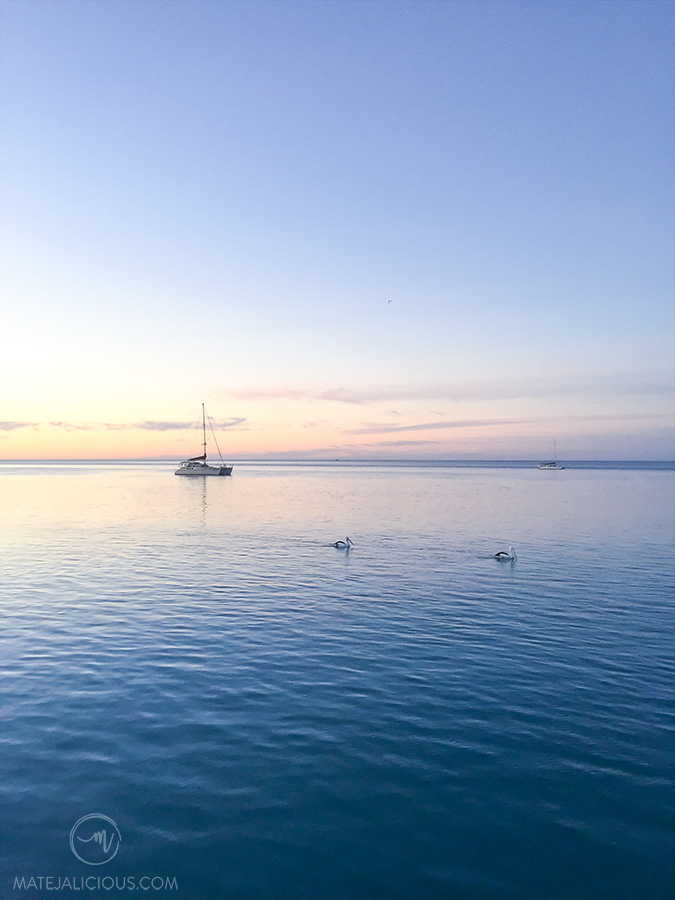 8. Coastal cliffs
Kalbarri's coastal cliffs could easily be mistaken for Australia's Great Ocean Road formations. They are just as majestic, dramatic and – free to experience! Red Rock cliff face at Gantheaume Point (Broome) was impressive as well. It casted the most unreal sunset reflections! Discovering such rugged coastline has definitely been one of the unexpected joys of my WA journey.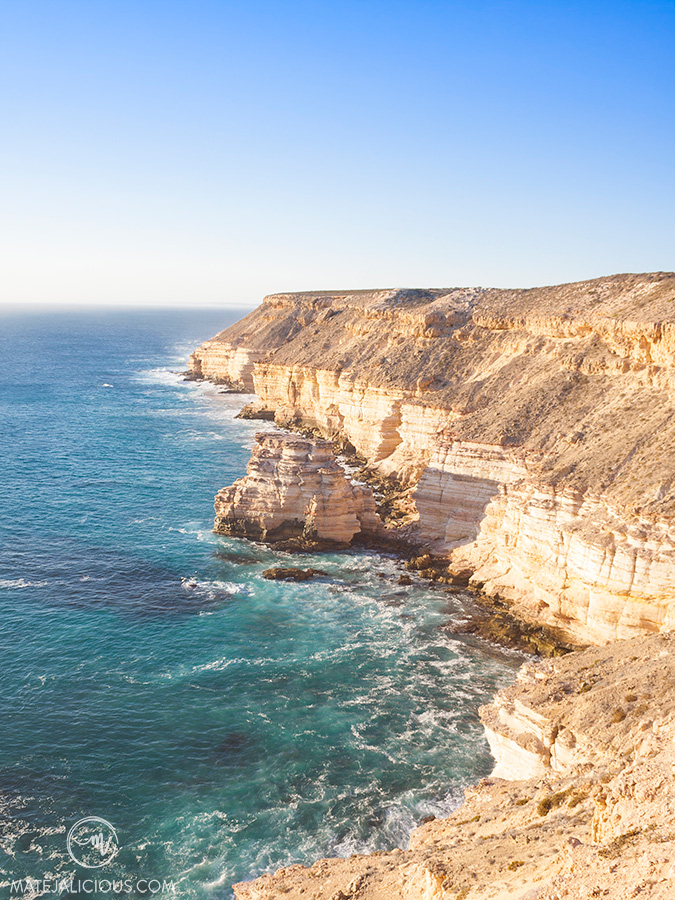 9. The Indian Ocean and beaches
I'd be lying if I said Western Australian coastline wasn't one of my initial reasons to explore this part of the continent. Beaches here are beautiful, sandy, sunny and bright, and there's an abundance of them! What makes them extra special are snorkeling and diving opportunities, as well as the marine life that hangs around in these Indian Ocean waters.
Although it's absolutely hard to choose, my favourite swimming, snorkeling and beaching spots between Perth and Broome would have to be the Ningaloo Reef, Rottnest Island, Shell Beach, Point Louise (Green Head), Eighty Mile Beach and Cable Beach (Broome).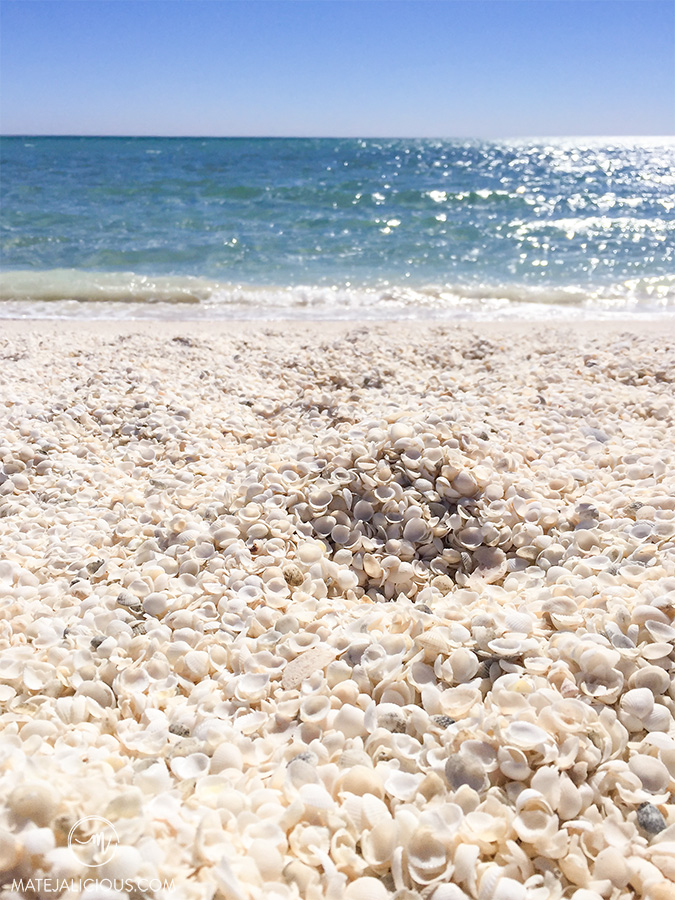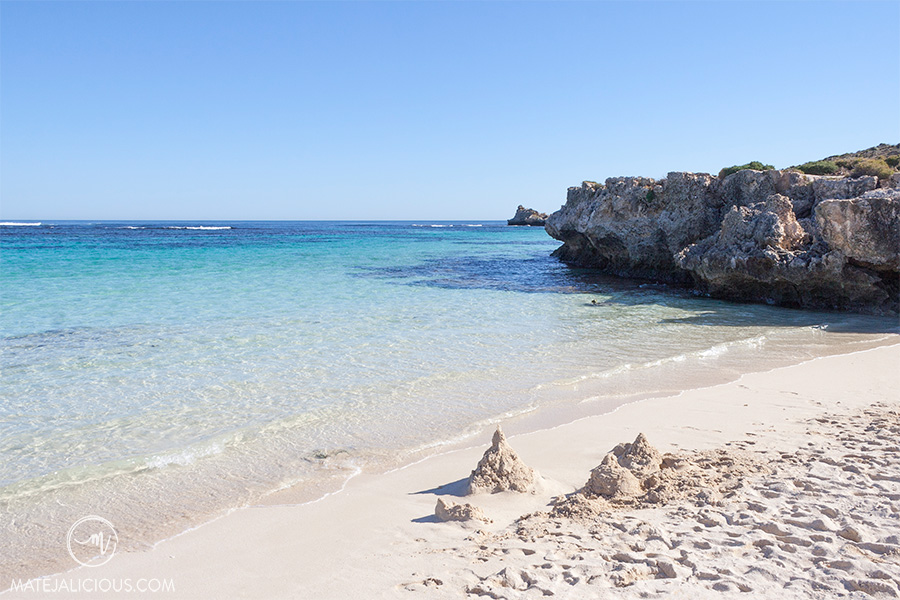 10. 4WD Road Tripping
If you love driving a long distance, then Western Australia is the right place for you. Moreover, if you like to rough it out, then you'll feel you found your paradise. 4WD is life here! You'll most definitely have a chance to try out the red sand driving to reach some of the most remote and raw parts of Western Australia. And before you realize, coastal red dirt will get under your skin (literally).
Namely, Francois Peron National Park, Dirk Hartog Island, and Karijini National Park are a few places to go wild. The drive to the tip of Cape Peron in Shark Bay has been the most thrilling 4WD adventure so far for me, one that absolutely needs to be experienced!
11. Sunsets
After all – this is West Coast! In two (too) short weeks I got to witness my share of WA sunsets. They are different and special. What I loved the most was that the afterglow here lingers for more than an hour, showing off the most intense rainbow range of colors. Beers, laughs, playful dolphins and a sunset – that's what life in Western Australia is all about.
https://www.facebook.com/Matejalicious/videos/2162754943942234/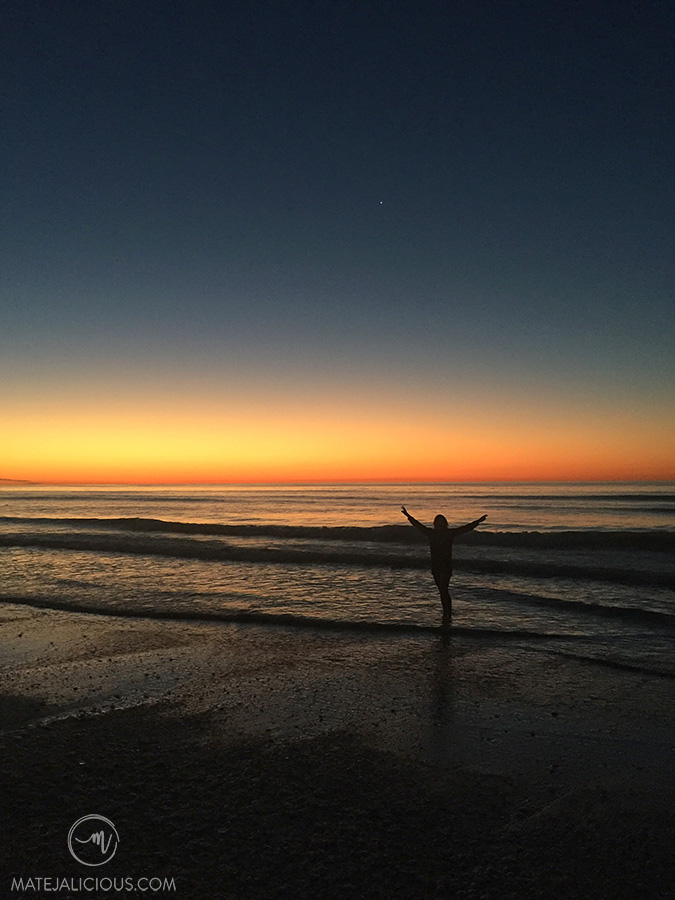 Although Western Australia covers quite a stretch of land and I only just got to explore and experience a part of its central coastal landscape from Perth to Broome, I happened to fall in love with so much of it! And not only that – it's become my favourite part of Australia. It's so refreshing to realize there are still journeys for me and you out there that can impact our lives in such a powerful way.
Is there a place that you visited and felt an instant connection to? Have you had the chance to explore Western Australia? If so, did you like it as much as I did? Please let me know in the comments below 🙂
→ Also check: Brisbane to Sydney Road Trip in Photos
Liking this post? Pin it!

Leave a reply