Let's admit, from time to time we all need a good motivational travel quote. One that lifts us up and gets us thinking about our travel bucket list. Travel quotes can evoke wanderlust and connect us all on a deeper level. When our self-encouragement runs out, we can find comfort in the words of others that captured the essence of travel and life so well.
Today I collected a few of my favourite travel quotes (paired with my images) that keep encouraging me through my life journey. I hope they inspire you as well and get you out exploring this amazing planet we call home.
Here they are, my collection of 19 travel quotes to inspire your wanderlust: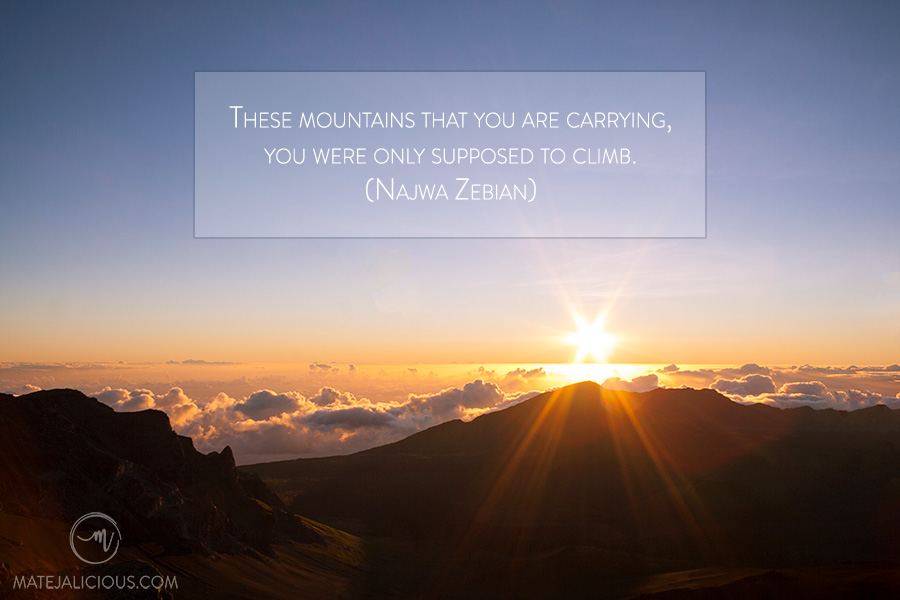 #1. These mountains that you are carrying, you were only supposed to climb. (Najwa Zebian)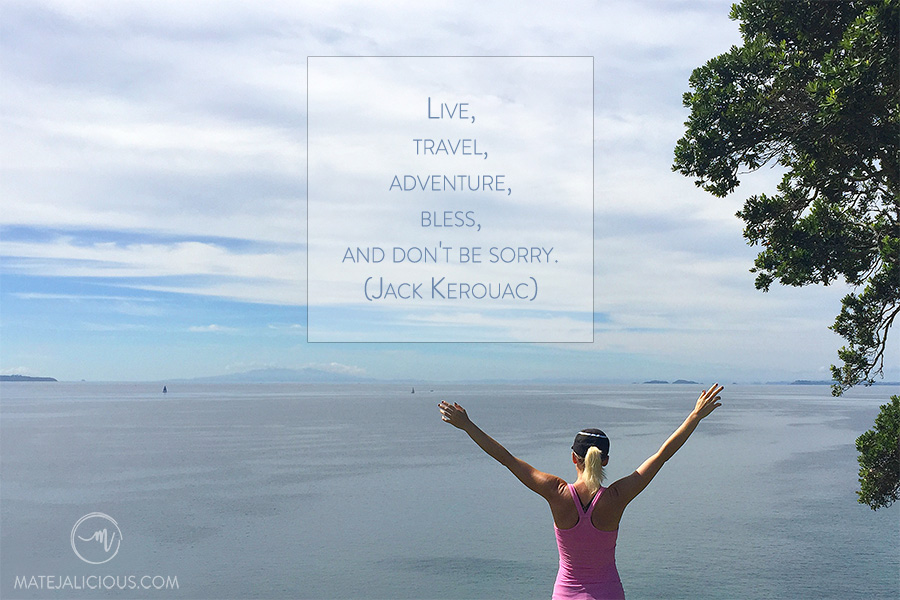 #2. Live, travel adventure, bless, and don't be sorry. (Jack Kerouac)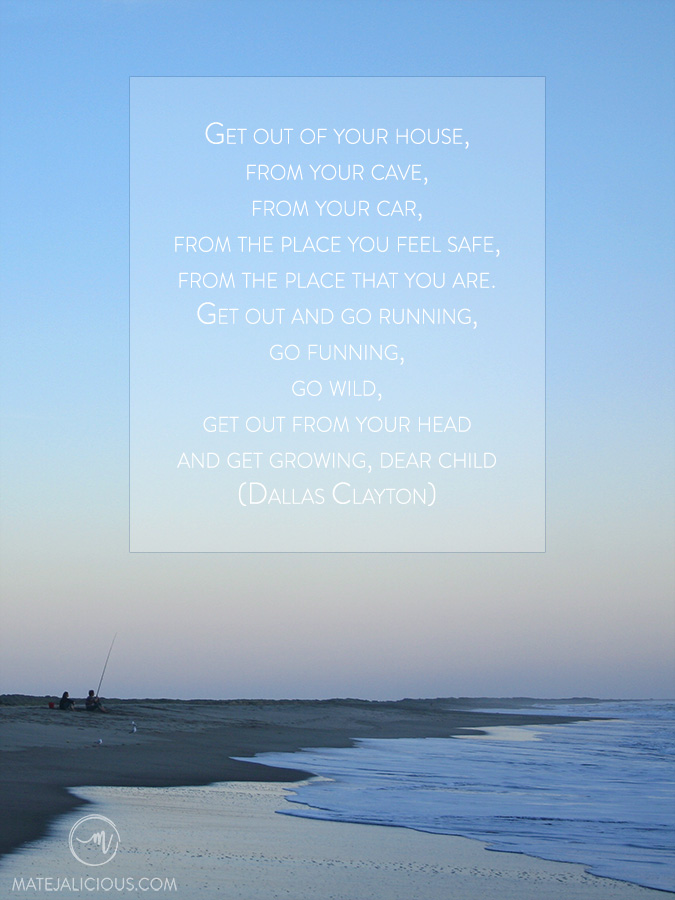 #3. Get out of your house, from your cave, from your car, from the place you feel safe, from the place that you are. Get out and go running, go funning, go wild, get out from your head and get growing, dear child. (Dallas Clayton)
#4. It is not down in any map; true places never are. (Herman Melville)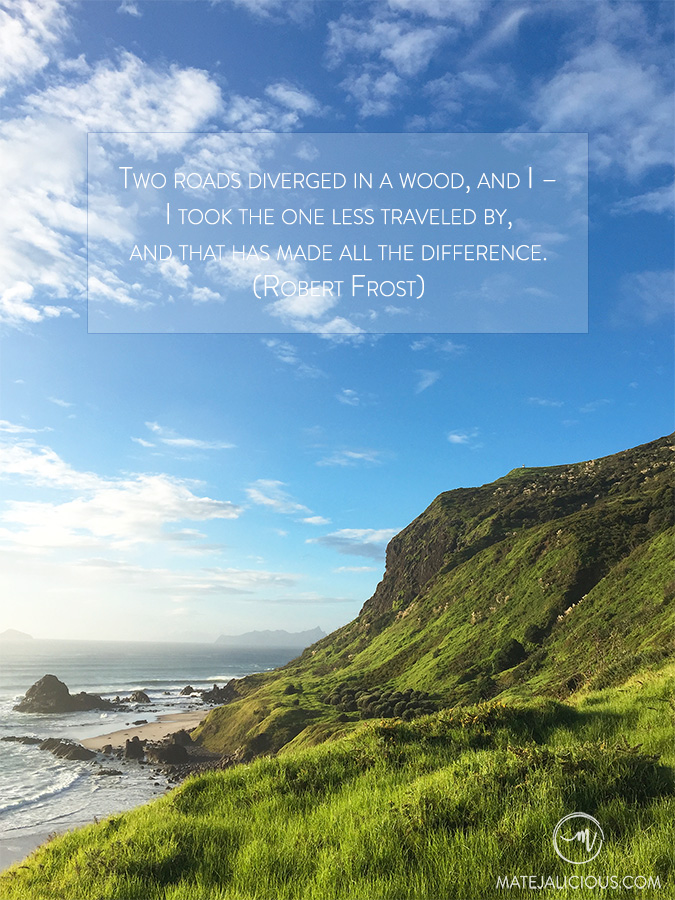 #5. Two roads diverged in a wood, and I – I took the one less traveled by, and that has made all the difference. (Robert Frost)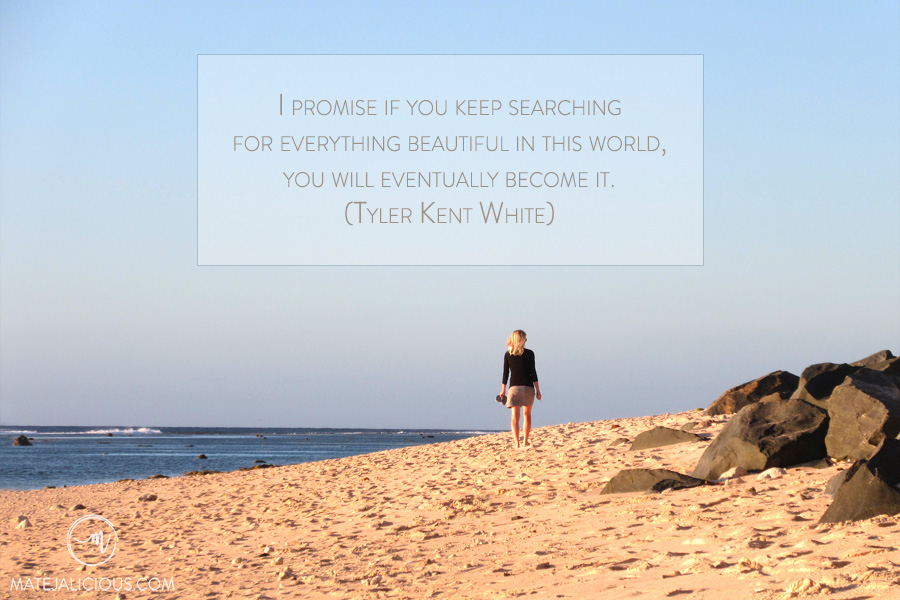 #6. I promise if you keep searching for everything beautiful in this world, you will eventually become it. (Tyler Kent White)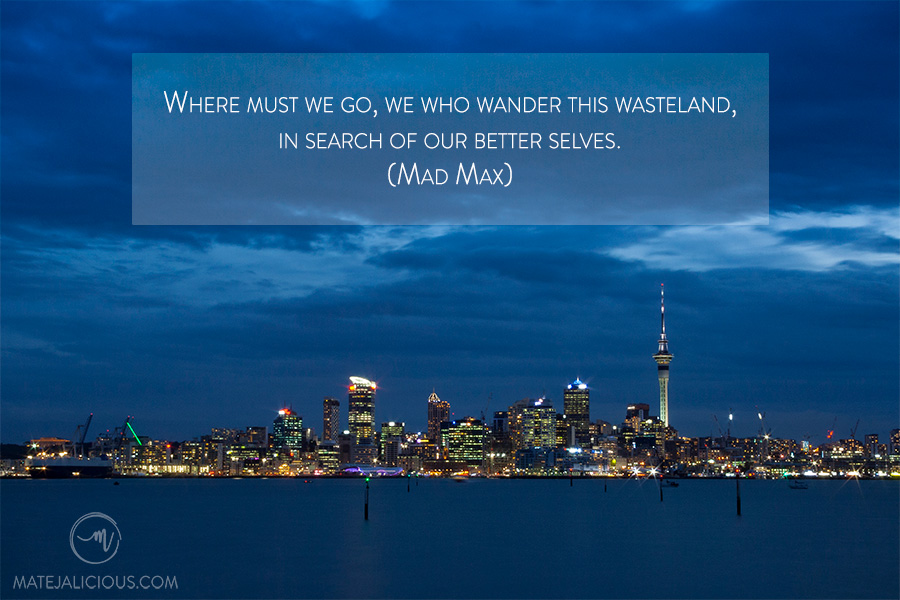 #7. Where must we go, we who wander this wasteland, in search of our better selves. (Mad Max)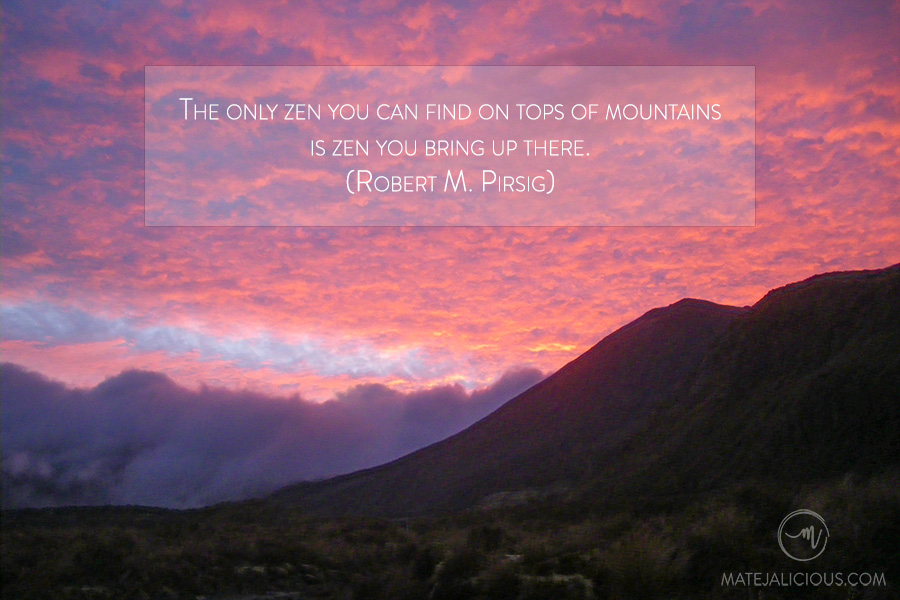 #8. The only zen you can find on tops of mountains is zen you bring up there. (Robert M. Pirsig)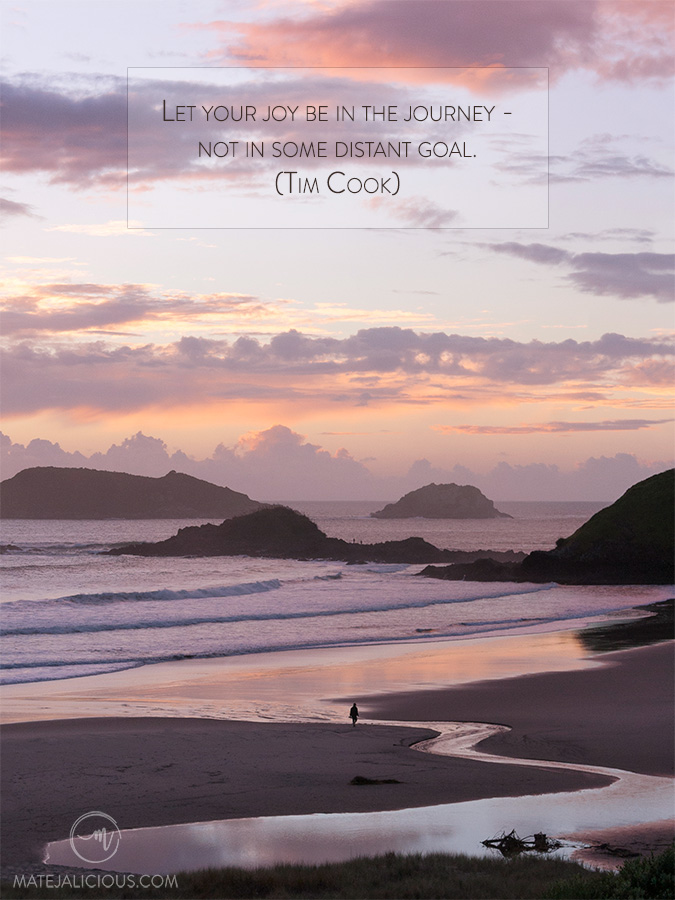 #9. Let your joy be in the journey – not in some distant goal. (Tim Cook)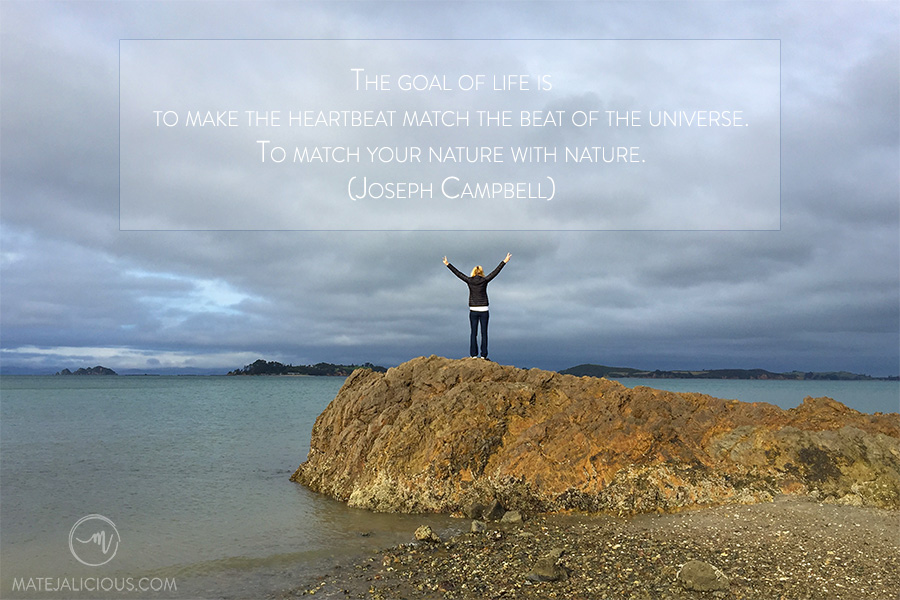 #10. The goal of life is to make the heartbeat match the beat of the universe. To match your nature with nature. (Joseph Campbell)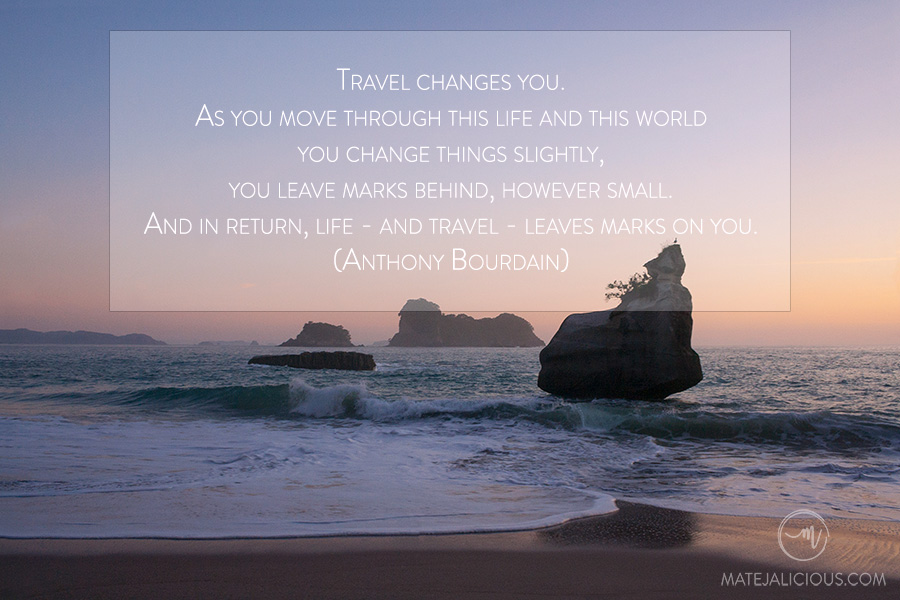 #11. Travel changes you. As you move through this life and this world you change things slightly, you leave marks behind, however small. And in return, life – and travel – leaves marks on you. (Anthony Bourdain)
#12. Nothing behind me, everything ahead of me, as is ever so on the road. (Jack Kerouac)
#13. Difficult roads often lead to beautiful destinations. (Zig Ziglar)
#14. Voyage within you, on the fabled ocean,
And you will find that Southern Continent,
Quiros' vision – his hidalgo heart
And mythical Australia, where reside
All things in their imagined counterpart.
It is your land of smiles…
(James McAuley)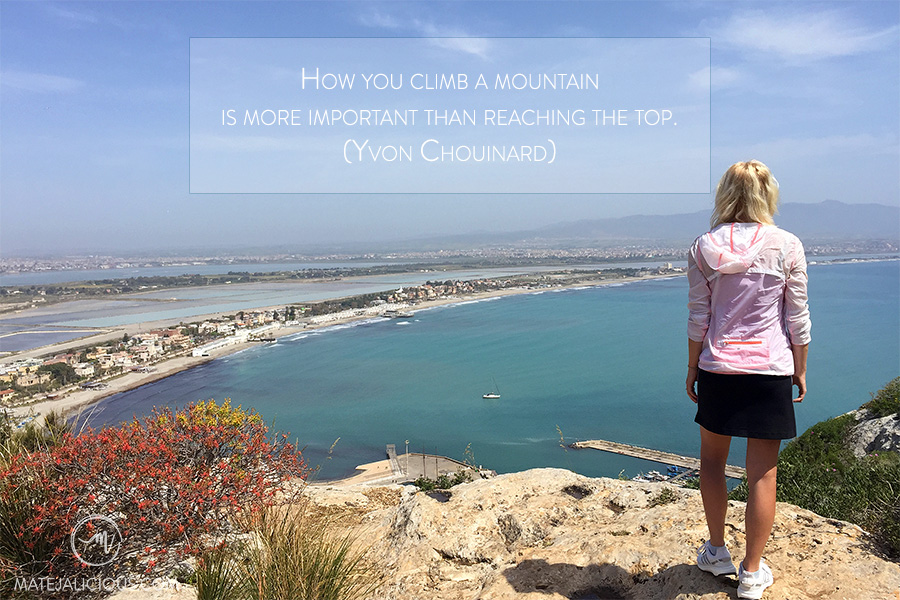 #15. How you climb a mountain is more important than reaching the top. (Yvon Chouinard)
#16. If you wish to travel far and fast, travel light. Take off all your envies, jealousies, unforgiveness, selfishness and fears. (Cesare Pavese)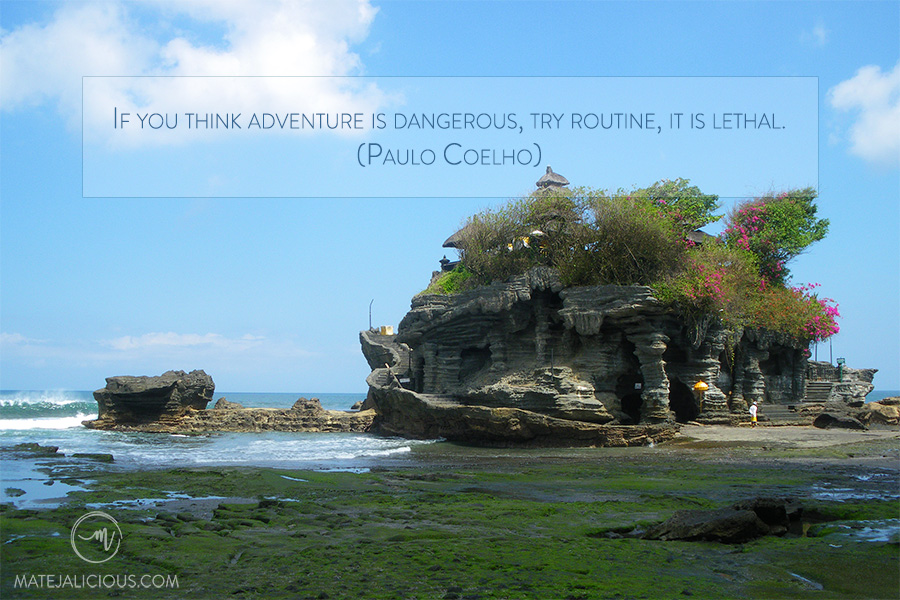 #17. If you think adventure is dangerous, try routine, it is lethal. (Paulo Coelho)
#18. The best journeys in life are those that answer questions you never thought to ask. (Rich Ridgeway)
#19. There was nowhere to go but everywhere, so just keep on rolling under the stars. (Jack Kerouac)
Do you have your favourite travel quote that I missed? Let me know in the comments below!
→ Also check: 10 photos to make you want to visit Uluru
Pin it for later!

Leave a reply