The Auckland City skyline is without a doubt the most prominent feature that defines this largest New Zealand city. I feel very fortunate to have it in sight whenever I wish for it. Over the years, it's been a reassuring constant, always affirming I'm exactly where I'm supposed to be.
I get to discover more and more unique and special viewing spots the longer I stick around. And today I want to share just that – some of my favourite Auckland City free views that won't break the bank. I'll also try to include some cool facts and information about Auckland that you might find interesting.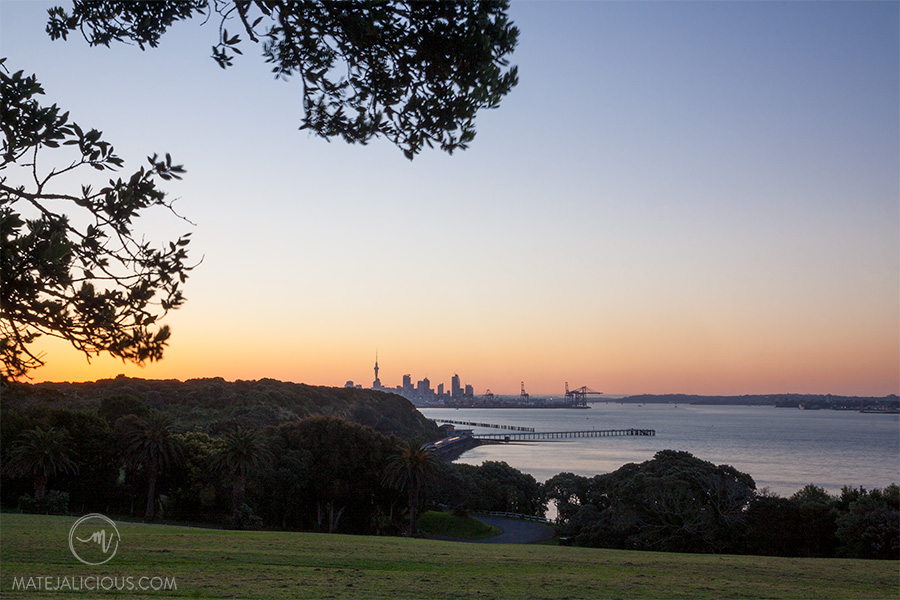 So here they are, my top Auckland City free views.
Sky Tower
It's impossible to imagine Auckland City without the Sky Tower. It makes this place recognizable. And a bit attractive too. To me, the Auckland skyline is one of the most wonderful ones out there. Everything here gravitates towards this pointy feature and no other city structure screams 'CBD' like Sky Tower. So, get ready to see Sky Tower in every single one of the following images.
→ Did you know that Sky Tower is at the moment the highest freestanding building in the Southern Hemisphere? 328 metres was enough to get the title.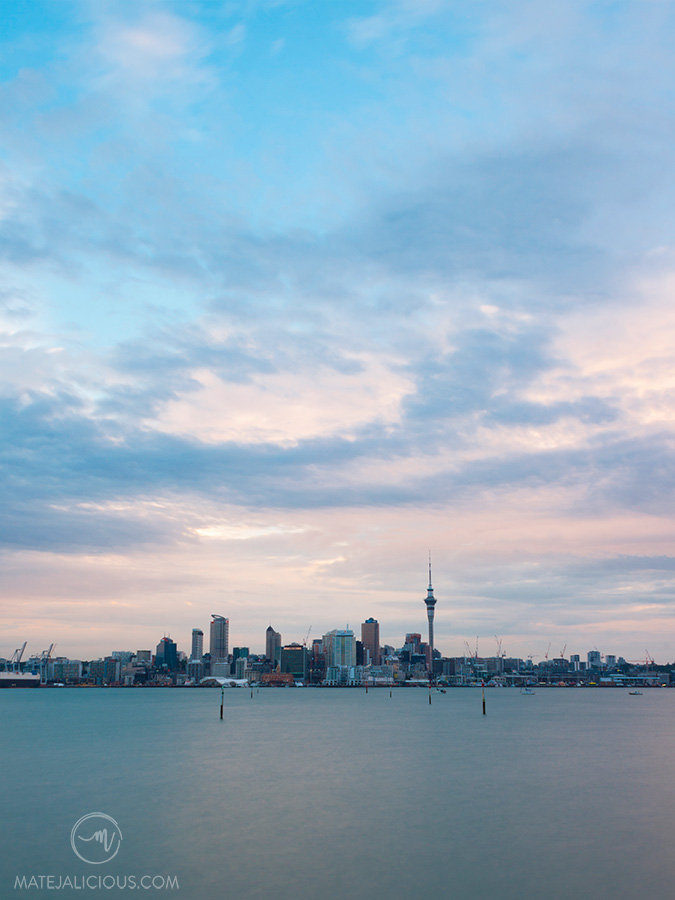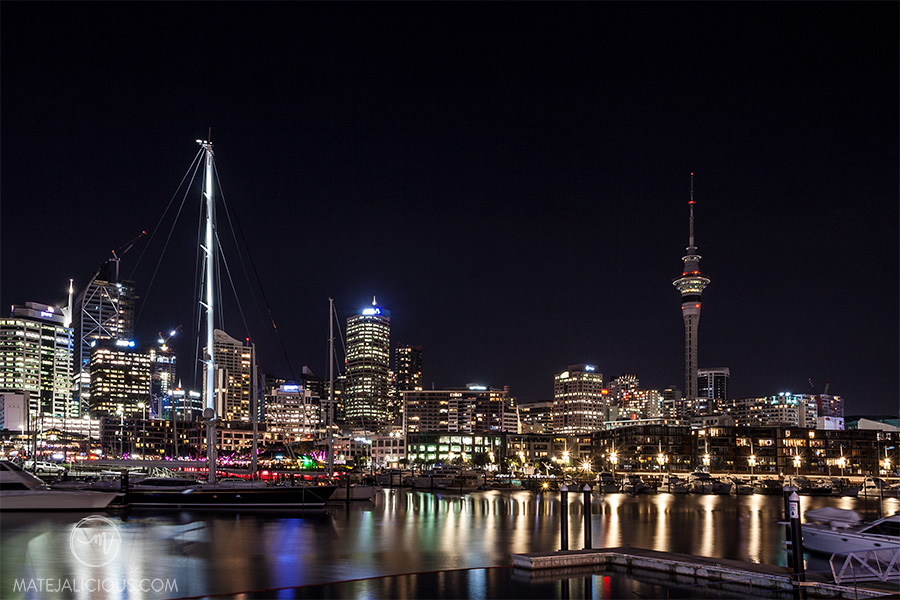 Auckland by night
When Auckland City displays night colors, all things seem possible. Darkness magnifies the city experience and everything shines a bit brighter during those night hours. The pink road is a go-to place to cycle or walk. It always brings a smile to my face. Waterfront area is also a good place to relax and get in some cool evening views. After dark is without a doubt an ideal time to check out and explore Auckland.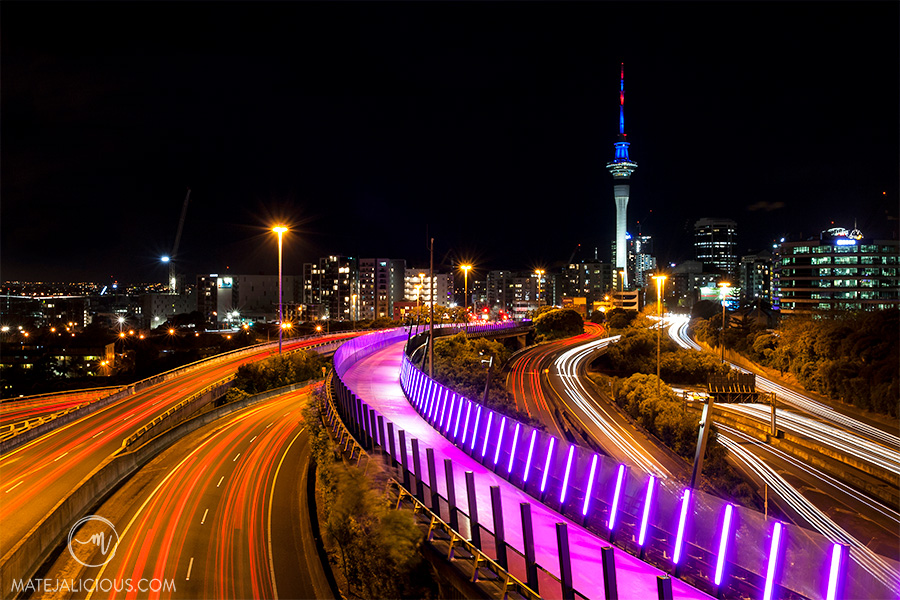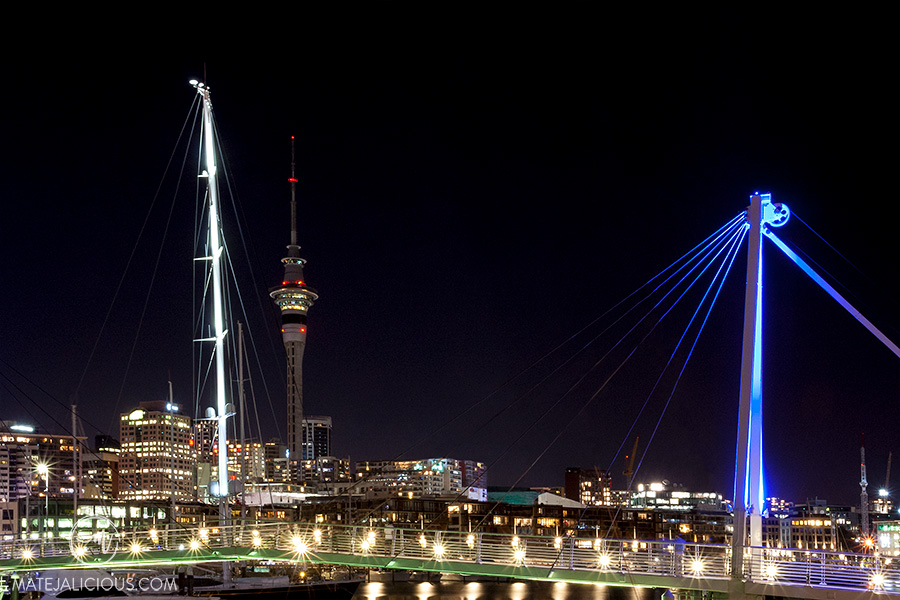 Volcanoes of Auckland City
Climbing one of the volcanoes is the best way to see Auckland from above for free. It almost makes you feel you're floating above the city. Of course, there's nothing like flying in, out or above Auckland in an airplane, but such experience is not quite free.
→ Did you know that the city is built on one of the world's youngest active volcanic fields? There are more than 50 volcanoes dotted around the larger Auckland area, and Mount Eden (Maungawhau) is the highest natural point (196m) in Auckland City.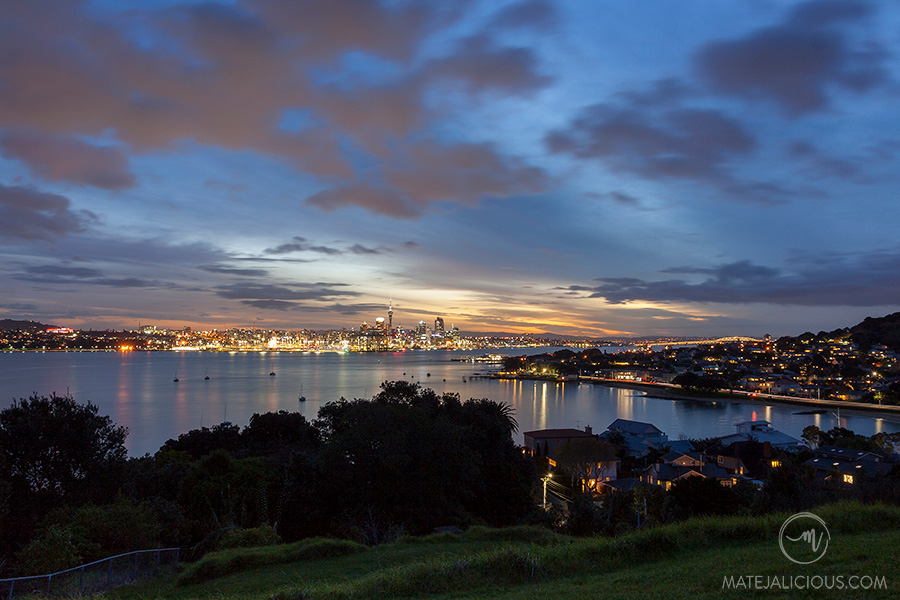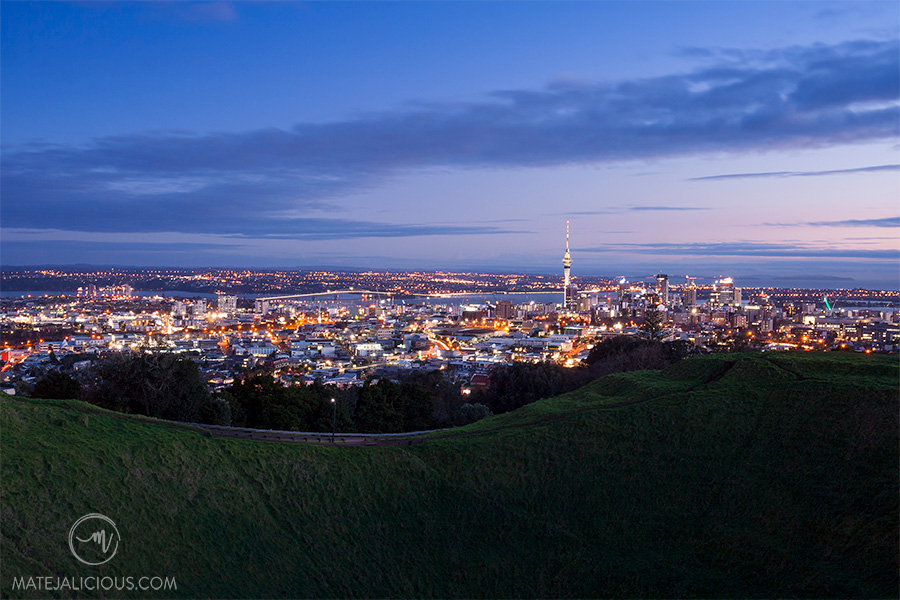 Auckland Skyline from North Shore
View of the Auckland skyline silhouette from North Shore is in my opinion the best this city offers. If you ever want to witness a sunset behind the Sky Tower and other tall buildings, then Devonport location during the summertime is a good opportunity to do that.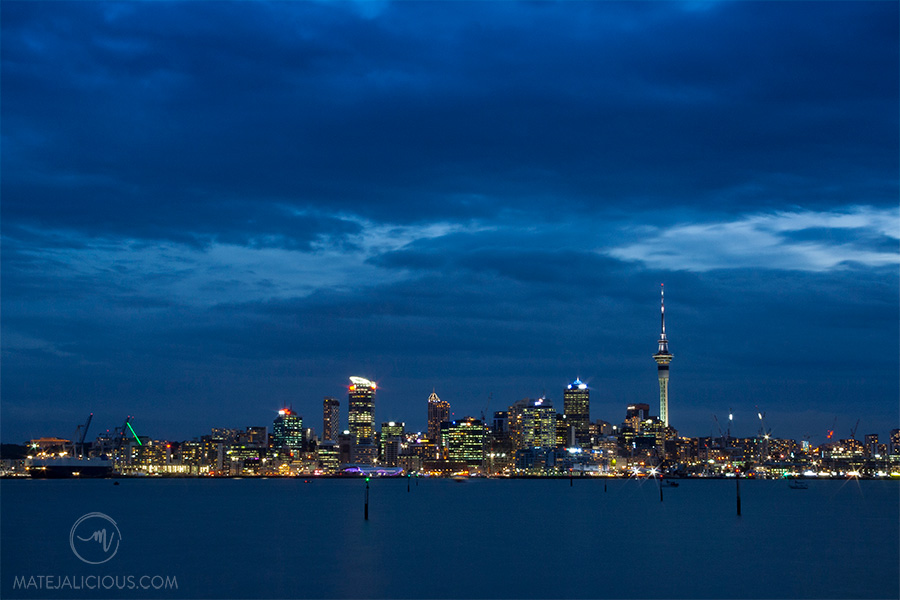 → Also check: East Coast Bays Autumn Mornings in Photos
People of Auckland City
Auckland (Tamaki Makaurau) has been rapidly changing over the years, just like many cities out there. Skyline continues to get new silhouettes as time rolls by, and blooms with the ever-fresh flux of structures, buildings, and people. It's an unstoppable growth, I guess.
→ Did you know that there are currently around 1.6 million residents in the Auckland region which is actually 1/3 of all New Zealand population?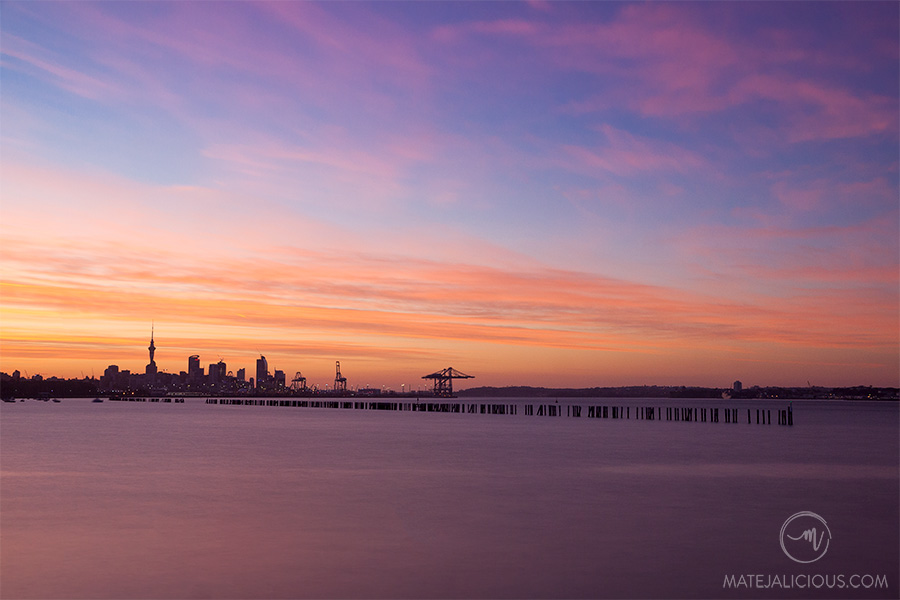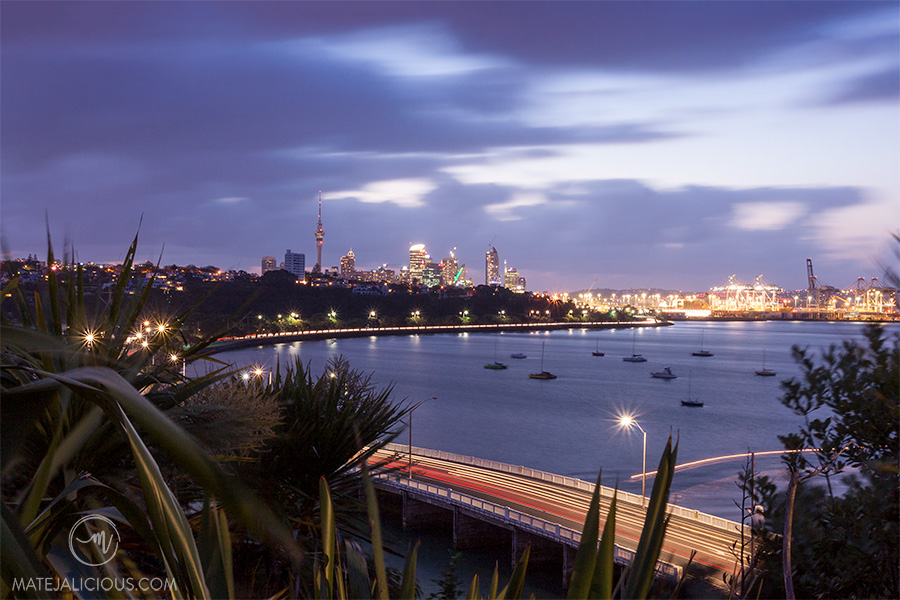 Auckland City from the fringes
Don't hesitate to go a bit further out of the CBD so you can be rewarded with a slightly different perspective of the city. Some of the best views of Auckland City can actually be found on the city outskirts. Waitakere and West Auckland are always good choices, and down below are just few possible views that are on top of my list.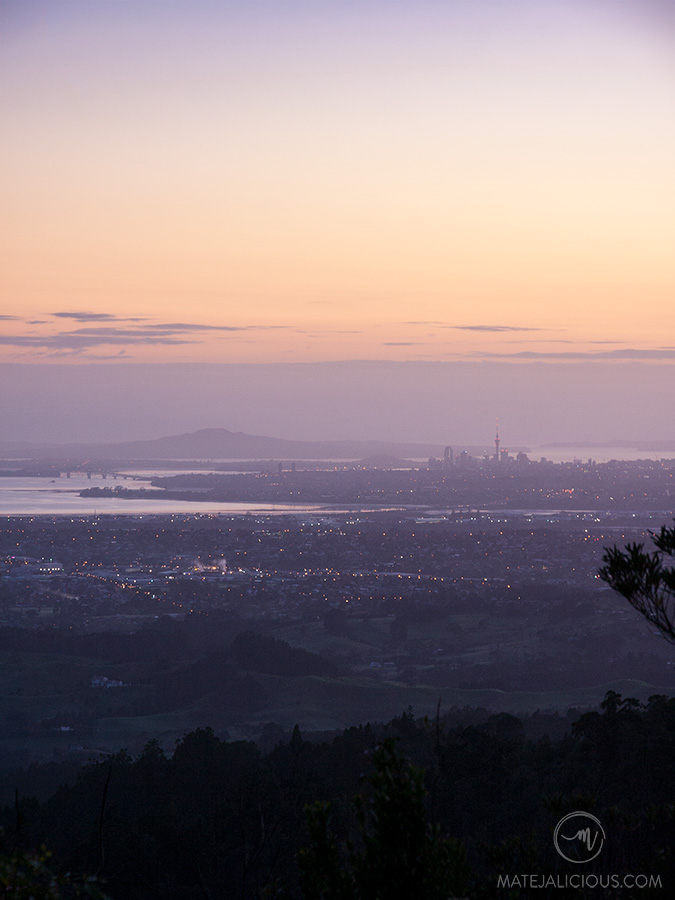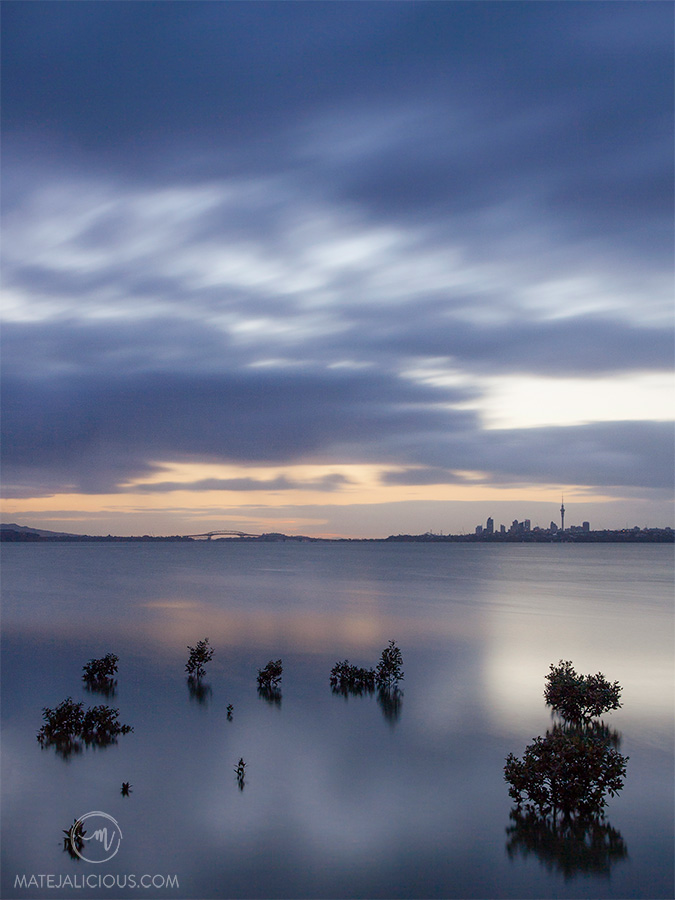 City of Sails
Auckland is widely known as the 'City of Sails'. The title comes at no surprise. After all, it's encircled with perfect water conditions. Sailing boats are part of many Aucklanders' lifestyle. Yachts continue to compete with Sky Tower for the 'tallest in town' trophy. I love visiting the city's marinas because they keep my sailing dream and imagination alive.
→ Did you know that Auckland is home to the largest number of boats per capita in the world?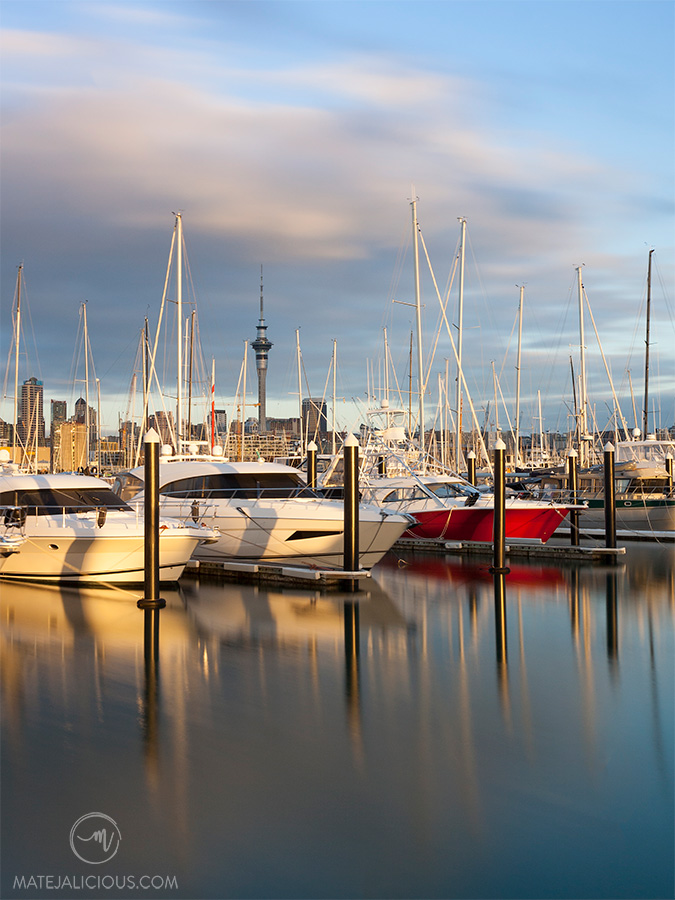 Under the Auckland Harbour Bridge
Auckland bridge is another prominent city icon. Competing at the Auckland Marathon is at the moment your best chance to cross the bridge on foot (2 out of 8 lanes are used by runners). I personally loved the experience and can't wait for the walking and cycling paths to get built sometime in the future.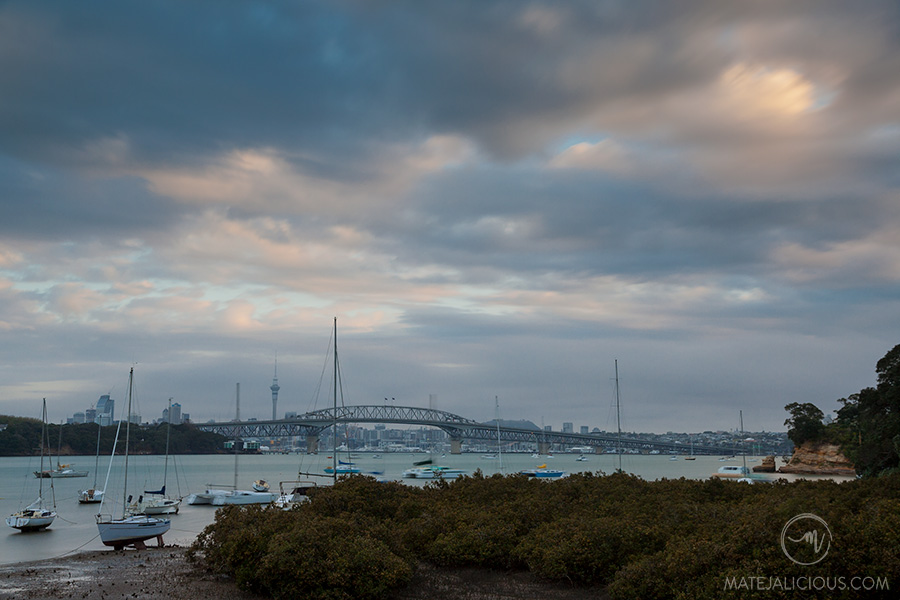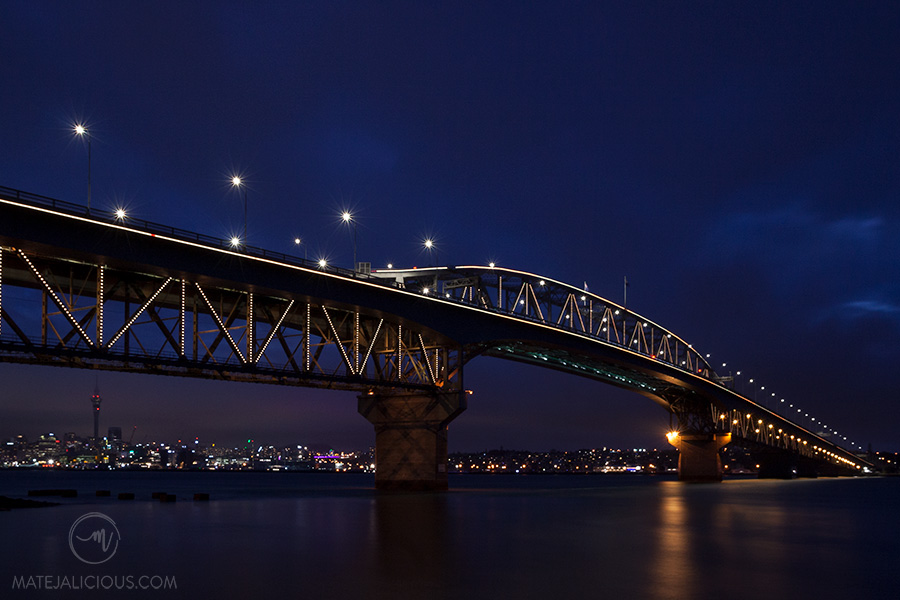 Whether you want to experience Auckland City's silhouette at sunrise, sunset, at night, or some other moment in between, there's always a perfect spot to do it. While flying into Auckland might forever be my top view of the city, it comes with the price, so I've made it my mission to never stop exploring and searching for another fresh city viewpoint. How lucky are we to be able to enjoy this city from so many different locations and unique angles?
→ Which of the Auckland City free views is your favourite? And which city out there inspires YOU to go out on a never-ending discovery and adventure, and why? Let me know in the comments below.
If you like it then you should've put a Pin on it!
Leave a reply