I am a visual person. Photography (especially landscape and macro) has been my passion for years now and I always make sure to put some time aside to capture my surroundings whenever I travel, hike, climb, go on a road trip or explore a new city.
This is a bit different post than the usual because it's a collaboration with one of my newly discovered brands Bomgogo. They have reached out to me with what I feel would be a fresh and fun approach to see the world: phone lens!
You must think: "What's the deal here and why would you switch/downgrade to mobile photography?" This is the fact: my (very) old Canon camera desperately needs an upgrade. Until I figure out if I want to go with a full frame mirrorless or a good old full frame (and first save all that money!), I absolutely want to try out something a bit different.
I wanted the whole experience to be fun, but also a bit of a challenge. Capturing and writing about the city I live in day after day is, in my opinion, the hardest thing ever. I sort of know Auckland's ins and outs but was now also challenged to see it through fresh eyes. And that's what I tried to do throughout this Auckland City photo story stroll: capture some freshness. Mobile phone lens sure gave me some flexibility with that!
So this is it: Auckland City stroll with my phone. These are some of the moments that have been captured with my iPhone 6 and different Bomgogo Lens and filters. I am taking you along to discover some of my favourite city spots.
History
Auckland Museum. This is the place that recognizes history. New Zealand history. Maori history. It represents even more and goes beyond the perimeters of the country. It's a meeting place of New Zealand roots and country's future potential. A stroll inside these walls is always an educational escape from the external noise.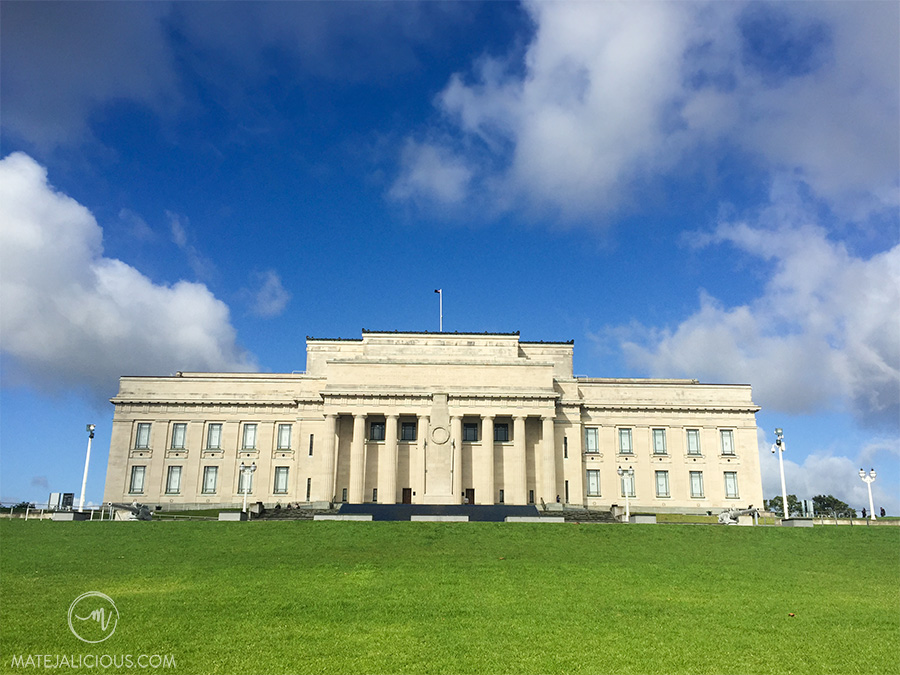 Up high
Watching the clouds move with speed in between the tall buildings is one of my favourite pass time activities whenever I return to the city. Auckland has always had that breathable-city-feel to me. It had also made me wear a scarf every single day for the first two years I first moved here. Fun times for sure!
Sky Tower is without a doubt Auckland's iconic landmark which defines one of the most incredible city skylines out there. Did you know that the structure is at the moment the tallest freestanding building in the southern hemisphere? It can practically be seen from any part of Auckland.
Reflecting
There are so many chances to spot your own or city reflection in one of the windows, glass buildings, puddles, and water surfaces that Auckland is dotted with. My tip is simple: pause, reflect, and make the photo!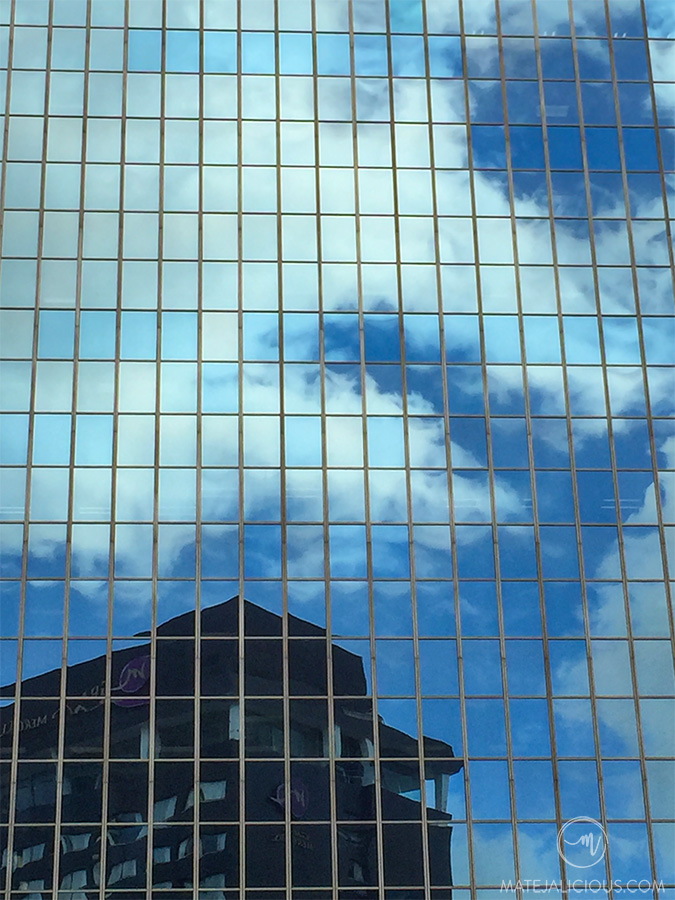 Escape
Auckland Domain Wintergardens are one of the best-kept secrets here in Auckland. They are located close to the Auckland Museum and make for a great city escape. The visit of 2 glass houses will get you on the discovery path of some of the rare plants. A stop at a nearby Wintergarden Café is a must as well!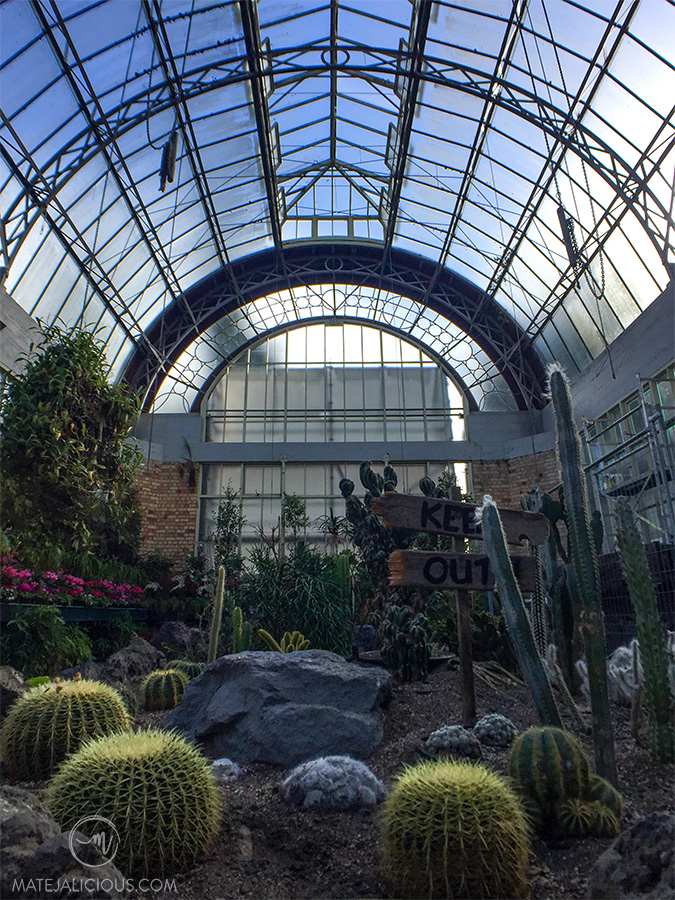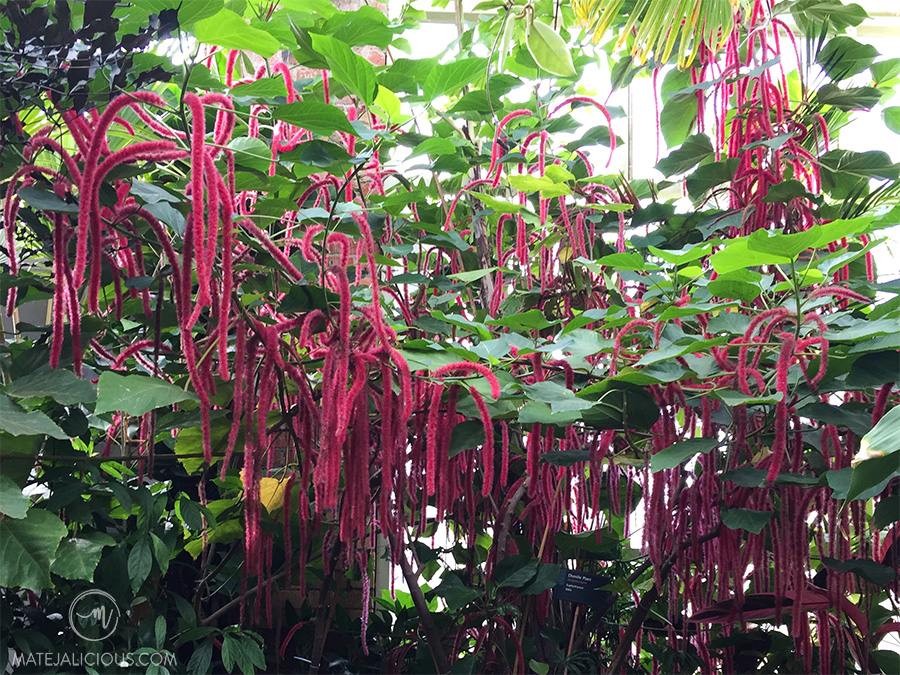 City Pillars
Aotea Square is one of the many city spots that call you to stop and linger for a moment. The area is cocooned in life, culture, and art – a few of the many perpetuating heartbeats that make Auckland the city it is. I've entered through the Maori arch (Waharoa) so many times before, but have never noticed this beautiful haiku from Hone Tuwhare carved on one of the pillars:
Stop
your snivelling
creek-bed:
come rain hail
& flood-water
laugh again
(Hone Tuwhare)
Kaati te whenguwhengu
ake iraronaote awatipi haere
Pikamai e te ua
o te whatu
katakata mai
anora
(Hone Tuwhare)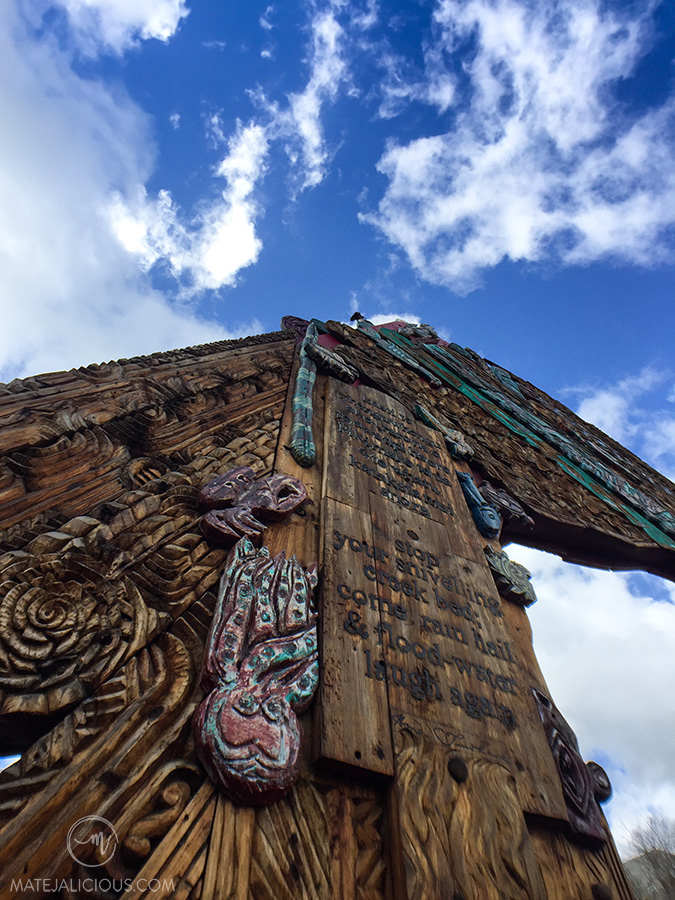 Nightlife
Auckland by night must be my favourite urban experience! All the lights give this city of sails a special charm. And there's so much to explore! Night city centre makes for some gorgeous sights – from the illuminated Auckland Bridge and Sky Tower to the waterfront and Viaduct Harbour.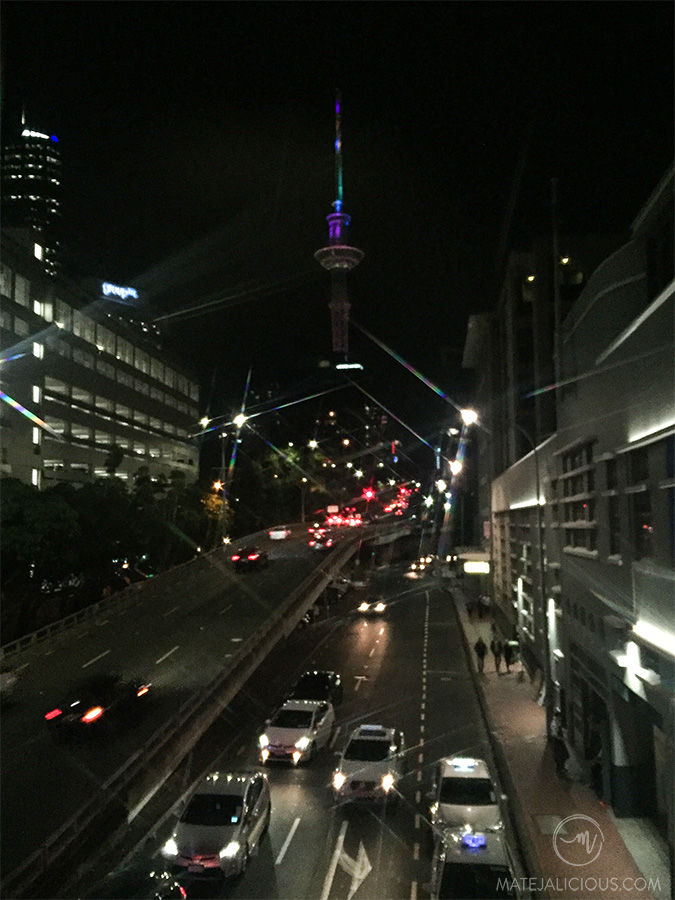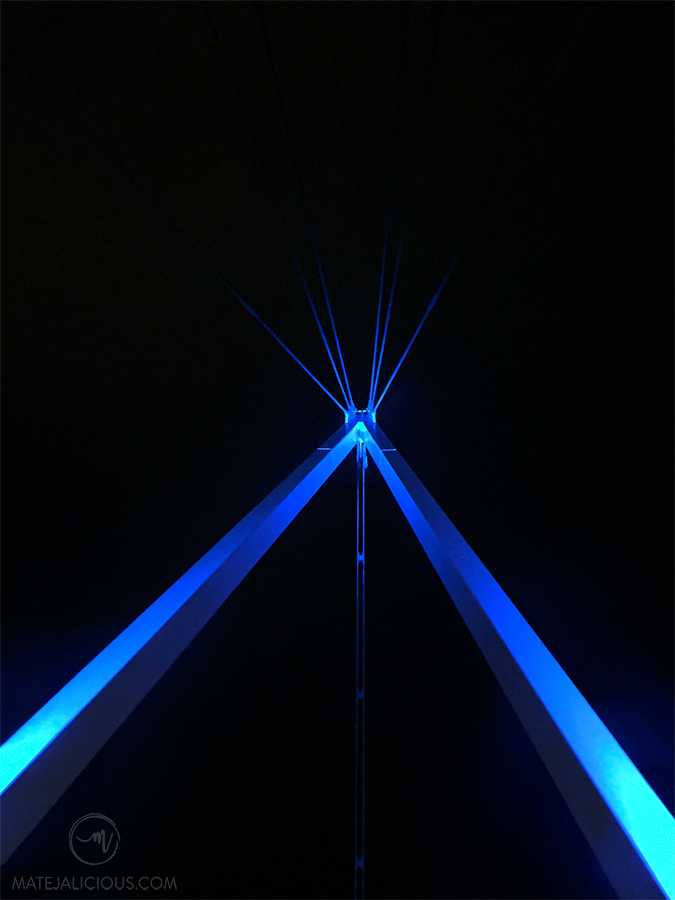 My Experience With Bomgogo Govision L6 Combo Lens Kit
Wide Angle Lens
Wide angle lens absolutely surprised me in a positive way and I'm not saying that lightly. I now want to bring it with me everywhere as I found it to be such a quality item with an amazing capacity!
Macro Lens
I had quite high hopes for the macro lens because capturing closeups and details is my preferred photo expression along with the landscapes. With this lens I had to come real close to the subject in order to get good focus, almost touching it, which unfortunately almost always made the subject move. I admit this can be a bit tricky on moments but my persistence definitely made it worthwhile. Fun lens to play around with!
Night Photography
Night shooting with my iPhone is something I was actually a bit worried about. However, this is not because of the choice of the available kit lens here. Night photos are actually the weakest point of my iPhone 6 as they always tend to turn out grainy and out of focus. I was hoping night city lights would help keep that grain in the image down. Clear sky made it much easier to achieve just that, and Star+6 Filter performed really well with night lights.
ND8 Filter
This is the filter I was most concerned and skeptical about. I mean, it's every photographer's dream to be able to capture those long exposures with a… phone! There are a few apps available that can help you get some decent results, however, there is still a long way to go for phone photography in this field. I could get some movement and blurring effect with ND8 Filter when capturing the traffic but will try to get even more out it in the future.
Everything else
UV Protector is always a bonus and good to have. I found it to work really well as a protection to a bulkier wide angle lens.
CPL Filter actually performed surprisingly well when capturing the reflected surfaces in a bright and sunny environment. It also enhanced the contrast and brought out wonderful vivid colors.
Star+6 Filter is a good addition to introduce some fun to phone photography. I totally loved the 6 point star effect during the night, which can be achieved by shooting the direct sun or reflected light sources as well.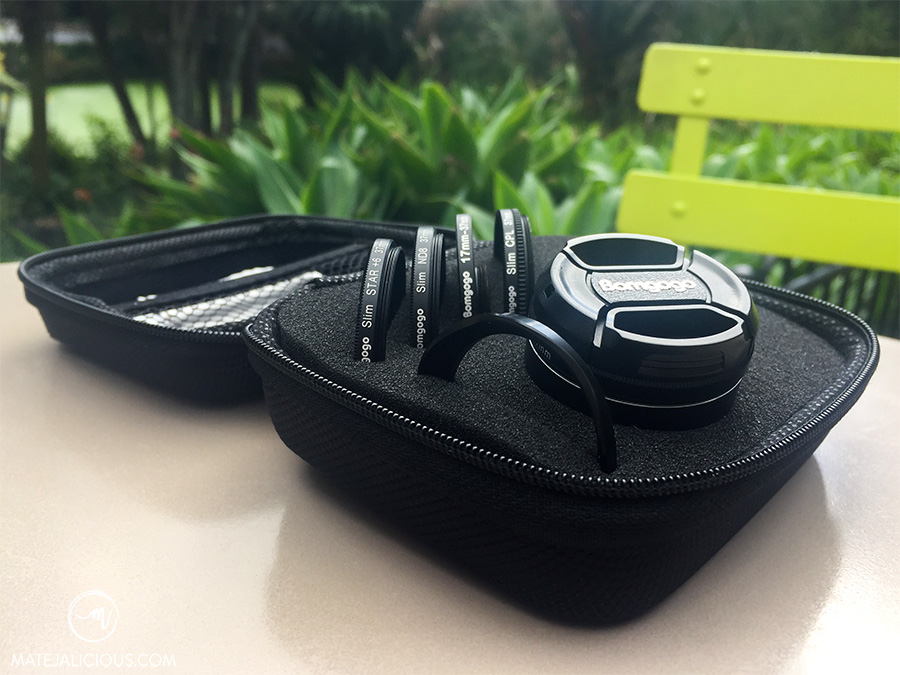 The Takeaway
All photos here were taken with my iPhone 6 which is far from the latest and greatest in the phone technology. It has many limitations, so keep that in mind.
City stroll helped me engage with my creative side, and see details I otherwise don't. I totally loved that aspect of the challenge.
I noticed many turning heads during the city stroll. People seem to be fascinated with such phone attachments and gadgets. I feel they are still unordinary and at this point not a mainstream phone accessory.
I'll surely be taking this Bomgogo Lens Kit with me on my travels and especially my hiking adventures. We take our phones everywhere we go anyway, so this compact and lightweight box definitely won't weigh me down or take much space in my bag. I am especially looking forward to further use and test the wide angle lens capabilities.
→ Do you like going on random city photo strolls with your phone and would you consider incorporating phone lens into your cityscape and travel photography to enhance your mobile shooting experience? Let me know your thoughts in the comments below.
→ Also check: East Coast Bays Autumn Mornings in Photos
*A disclaimer: I received the Bomgogo Govision L6 Combo Lens Kit complimentary in exchange for my honest review. You can use my code "MATEJA" for a 18% discount on all products available on Bomgogo website. I may earn a small commission at no extra cost to you. Happy snapping!
Liked it? Pin it!
Leave a reply