TRAVEL DESTINATION: Mt Taranaki (Mt Egmont), Egmont National Park, Taranaki, North Island, New Zealand
TRAVEL DURATION: 1 day activity
The perfect cone of Mt Taranaki has always reminded me of Japan's Mt Fuji. They are both volcanoes, graciously overtaking the surrounding landscapes. Visually they almost match. To the people of Japan, Fujisan represents a national symbol and is one of their holy mountains. Mt Taranaki is just as majestic, linked to many stories and significant historical events. The mountain has deep spiritual meaning to local Maori.
Choosing the mountain
When I choose or decide on another climbing adventure it usually comes down to the first potentially sunny and clear weekend. The weather is a crucial factor when climbing those high summits. It has to be just right.
Mt Taranaki's 2518m is no joke. Temperatures can quickly drop below 0 degrees even during the summer months. Being prepared with extra clothes for layering, good sturdy shoes, water, and food is important. It is good to be equipped with your best possible mental attitude on such challenges as well. "Quitting is not an option" or similar mantra will get you through the moments when you want to give up.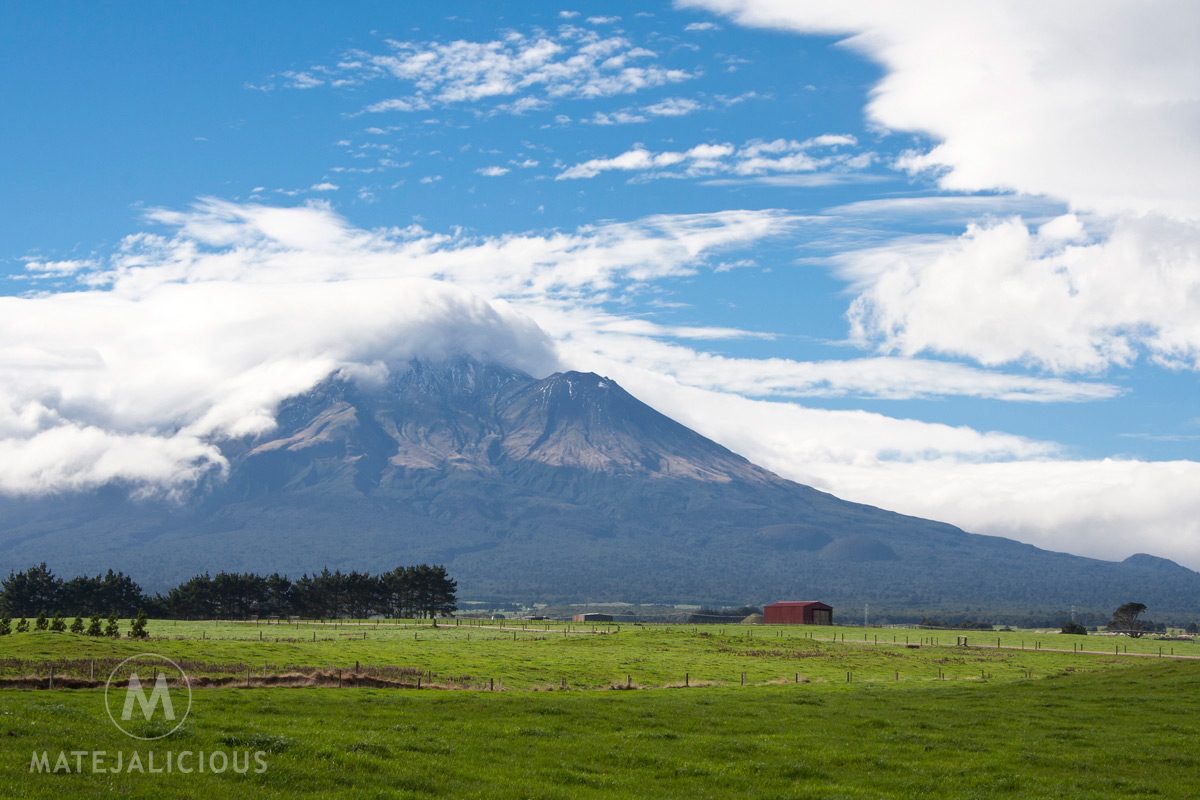 Early start
My day started quite early. Drive from New Plymouth on those early morning hours is quick and direct. With track's starting point at North Egmont car park at 945m altitude, I already found myself in a chilly place. If you are targeting viewing the sunrise from a higher altitude, starting very early in the morning is really crucial. Yes, it is still dark, but your eyes adjust quickly and a small flashlight or the light from a phone will sure help with that.
After a good hour and a half of steady climb, I reached Tahurangi Lodge. Amazing sunrise moments and majestically lit cone from the first morning rays were promising a cheerful and an eventful day ahead. The view was clear, lines were sharp and the air was filling my lungs with every deep breath I took, as I was taking in all the beauty around me.
The real challenge
Right after the rocky Hongi Valley point I had to up my efforts and change into a higher gear. The terrain became much steeper and the path was basically 'improvise as you go'. Fun? Painfully fun. Slippery scoria slopes took back one step of every two I made forward. I was fighting with the mountain. Stubbornly standing tall and majestic, it definitely brought out the same attitude in me.
Looking around, comparing myself to other more experienced climbers, didn't help. It became clear to me that I needed to find my strength inside of me and to bring out that fighting (but still non-violent) mentality. Mountain won't change for me. It won't bring out beautifully laid red carpet just for me, that's for sure.
The summit
After finally conquering scoria slopes of the mountain I was ready to start enjoying rocky and icy parts of the crater summit. I totally enjoyed the moments spent on top of the mountain, but couldn't help myself from thinking of the descent and challenges ahead. Silently I knew this mountain won't be fully climbed until I reach the car park.
My poor fitness choices leading to this climb contributed to such muscle exhaustion that I barely made those last few strenuous (otherwise easy) kilometers on my way back to the car park.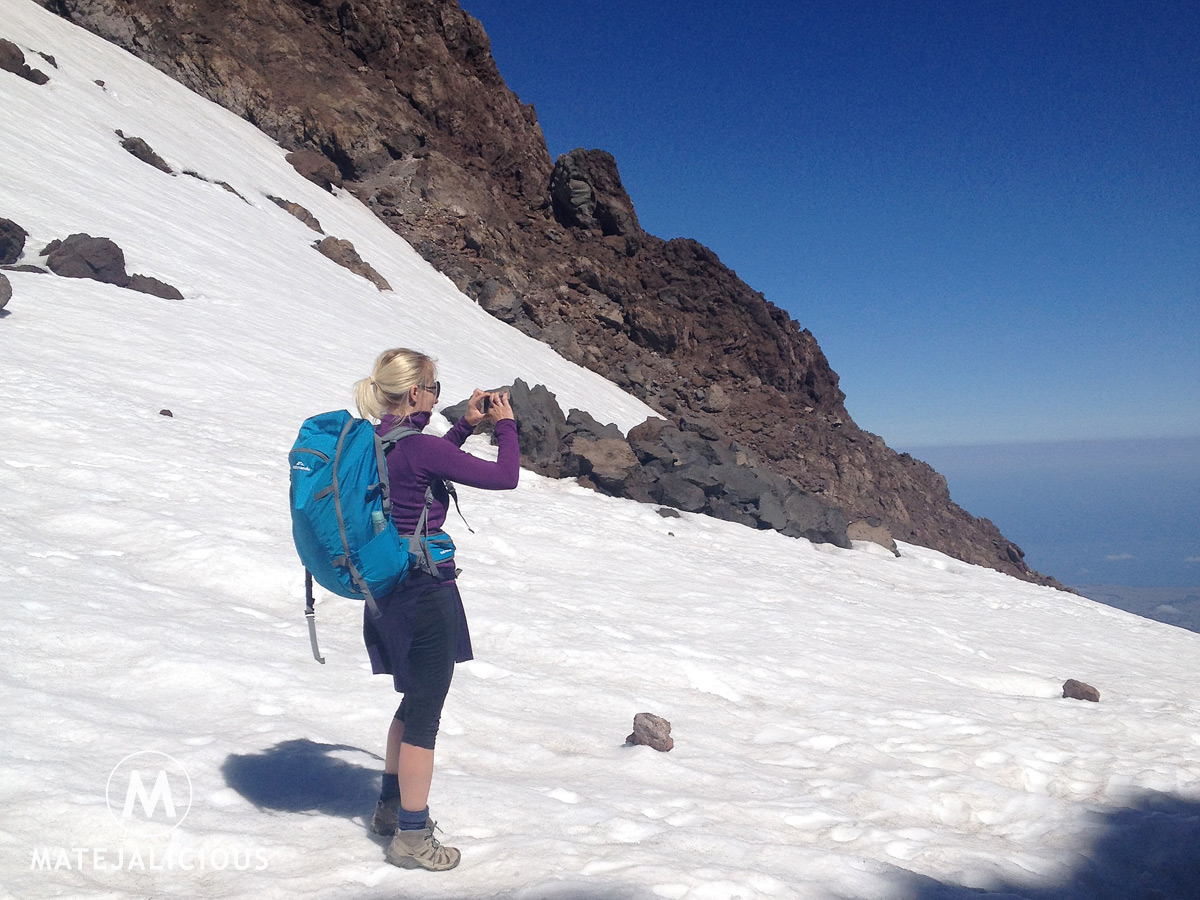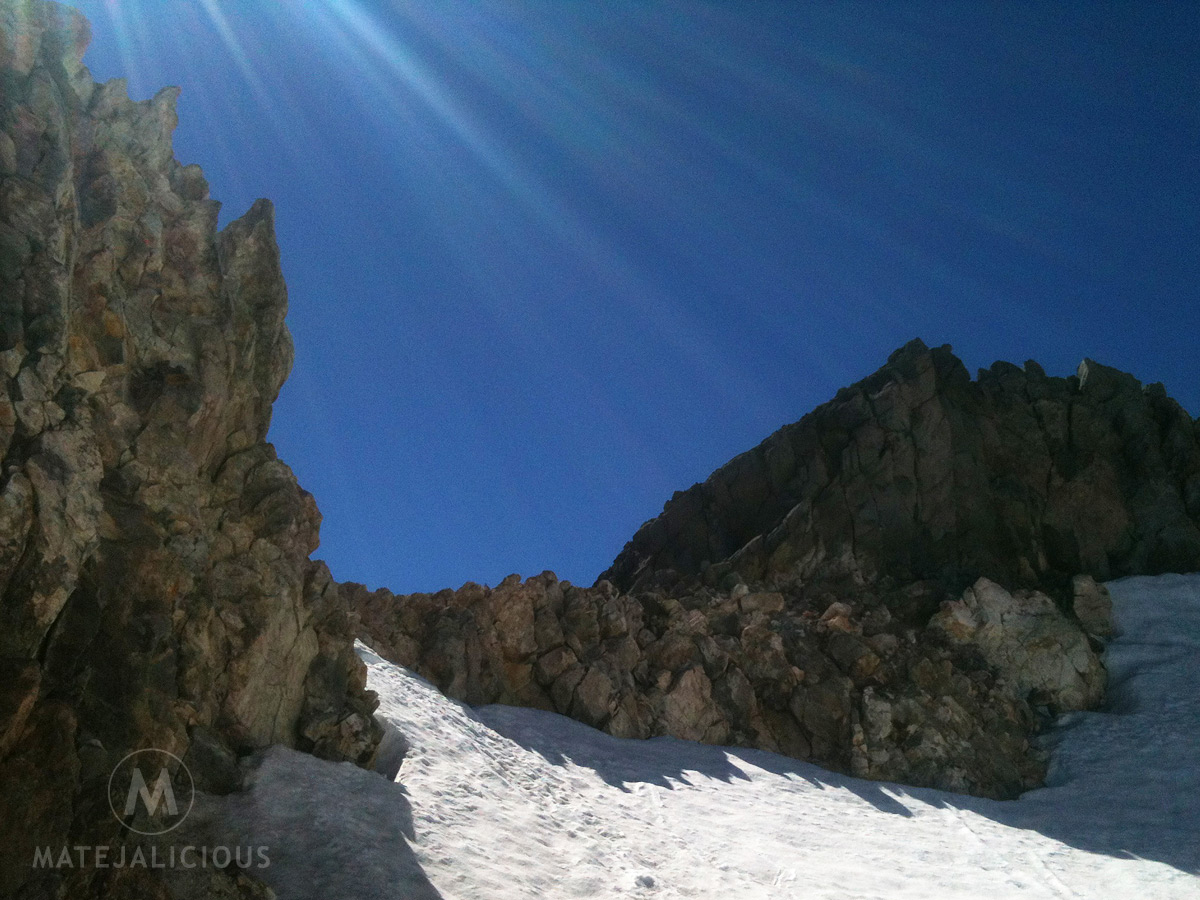 The takeaway
From my experience, it's of the highest importance to be fit and to overcome few easier challenges before you head towards the Mt Taranaki's peak. Doing only pilates and yoga workouts won't get you through. Your joints will suffer enormously during the ascent and especially on the descent. I would have upped my weights and cardio workouts beforehand if I just knew better.
The insufficient physical preparation was truly the biggest lesson learned in my hiking and climbing adventures so far. I realized that if I take good care of my body, my body would take good care of me. It would carry me on many more adventures and challenges. After all, such adventures are not in my life to jeopardize my health and to make the experiences unbearable for me, but to be the mirror of my health, strength, and joy.
→ What were your biggest climbing challenges so far? What were the obstacles you found on the path of conquering that summit? Were they more physical or mental? And did you come out smarter and changed in any way? Please share your thoughts in the comments below.
TRAVEL TIP: The closer you get to the sky and clouds, the more sun protection you will need. Climbing on a higher altitude with colder temperatures might mask the need to apply SPF regularly. Just do it anyway, even if it doesn't make much sense at the time.
→ Also check: Mt Te Aroha Climb
Pin for later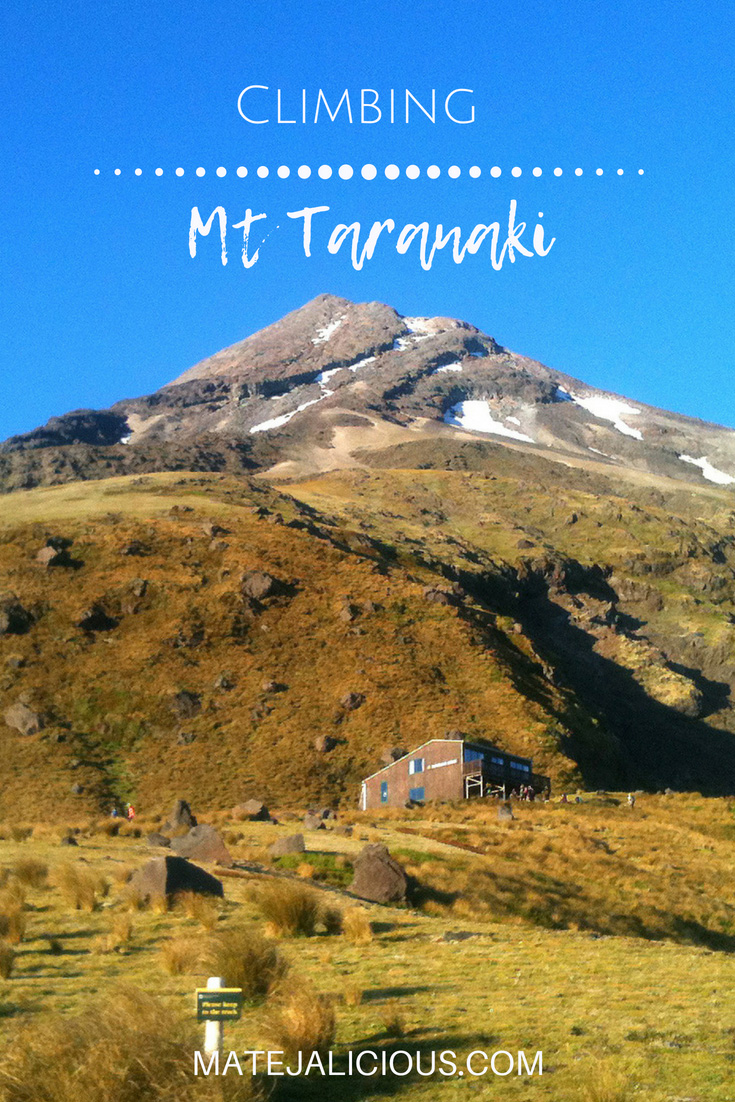 Leave a reply