TRAVEL DESTINATION: Coromandel Coastal Walkway, Coromandel Peninsula, North Island, New Zealand
TRAVEL DURATION: Weekend Getaway
The Coromandel Peninsula offers some amazing activities. There's a reason it's packed during summer days when many Aucklanders take a long break and switch to vacation mode. The Coromandel Peninsula is located just far and remote enough to make you feel special when you want to change the scenery. The landscape is versatile and time slows down for a notch there.
This area sort of holds a special place in my life as well. Hot Water Beach was the first beach I visited outside the Auckland area when I first came to New Zealand. One of my earliest explorations of beautiful New Zealand landscape happened right here. Returning to Coromandel was never in question. Since that first time, I've always been in for a new surprise as I've kept discovering numerous special spots like The Pinnacles summit, a warm coffee place on my way to Opito Bay, the majestic Cathedral Cove,… Obviously, this is the place I love returning to because of such little treats.
Unexplored Coromandel
Last weekend's weather was very promising. How often can you thick 3 sunny days in a row during the winter time? It was time to return to Coromandel and explore more of it, check out what the northern part has to offer and to maybe also go back and visit a few already familiar spots on the way.
Far north of the Coromandel Peninsula is the area I haven't had a chance to visit until now. I knew it was supposed to be an amazing place for camping, but so far I've had a tough time finding someone who would like to camp and go on such an adventure with me. While I was looking through the maps and guides, I realized there are many opportunities for a great hike in the area. Perfect. Many walks here are off the beaten track, but at the same time they offer the most stunning views and are worth all the effort to be found.
The Hike
The plan for the day was to complete the return coastal hike between Stony Bay and Fletcher Bay. Both bays are Department of Conservation's (DOC) campsites and I would imagine they are fully booked during the summer months. There is a nice swimming and fishing beach at both ends of the walkway as well, which makes them both even more attractive as a camping base. I would recommend coming to this upper Coromandel Peninsula area for a couple of days at least, as this is a quite remote part of the Coromandel and it takes a bit longer to reach it.
Last 30 and more kilometers are gravel and winding roads that can make your journey a bit dizzy. Note that the information on DOC is misleading when suggesting that the track is only 10 km long instead of 20 km return. On the day it seemed to me that the Fletcher Bay was further and further away and unreachable, while my inner compass kept telling me that I already must have passed the 5 km (half way) mark. So have this detail in mind when going on the hike so you don't go crazy with the anticipation.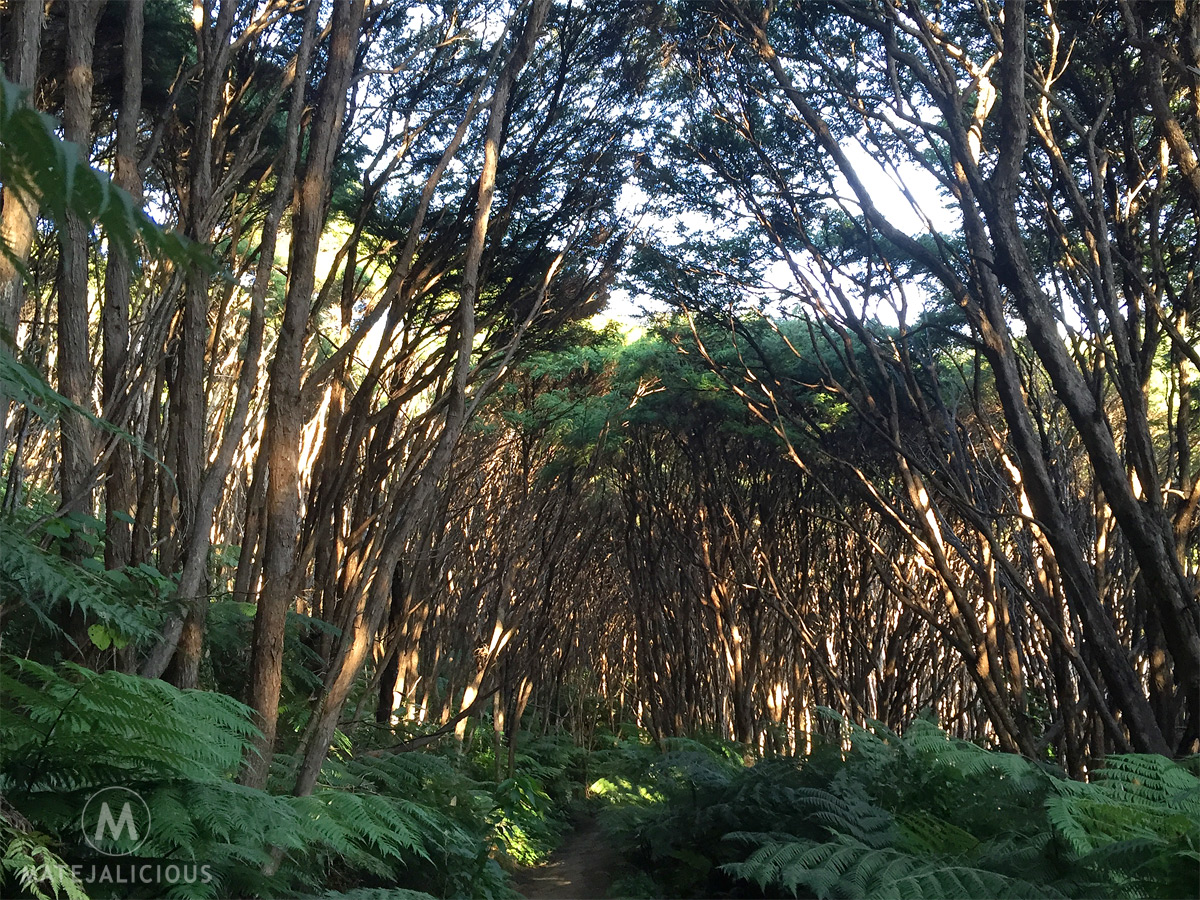 If you're looking for a short hiking option when starting at the Stony Bay campsite, I imagine that coming to the first lookout point would be quite rewarding for you. It takes around an hour to reach it. It is so worth stopping here, even though it means a 5-minute detour from your main path. Views along the coast here are quite spectacular and they continue in a similar way as you move further north towards the Fletcher Bay. You'll be rewarded with some amazing vista of the offshore islands like Great Barrier Island, Mercury and Cuvier Island.
Reflecting on the Hike
In general, the hiking trail is not extremely challenging to complete. The part that might substantially increase your heart rate comes just after reaching the Poley Bay on your way back. Other than that, you'll come across pristine native forests, rugged coastline, few cliff tops, and a farmland area, with reasonably small altitude differences to overcome. Also, if you'd like to create a bit of a variety in a scenery, use the parallel Coromandel Mountain Bike Track (Stock Route) on your way back and create a nice circuit.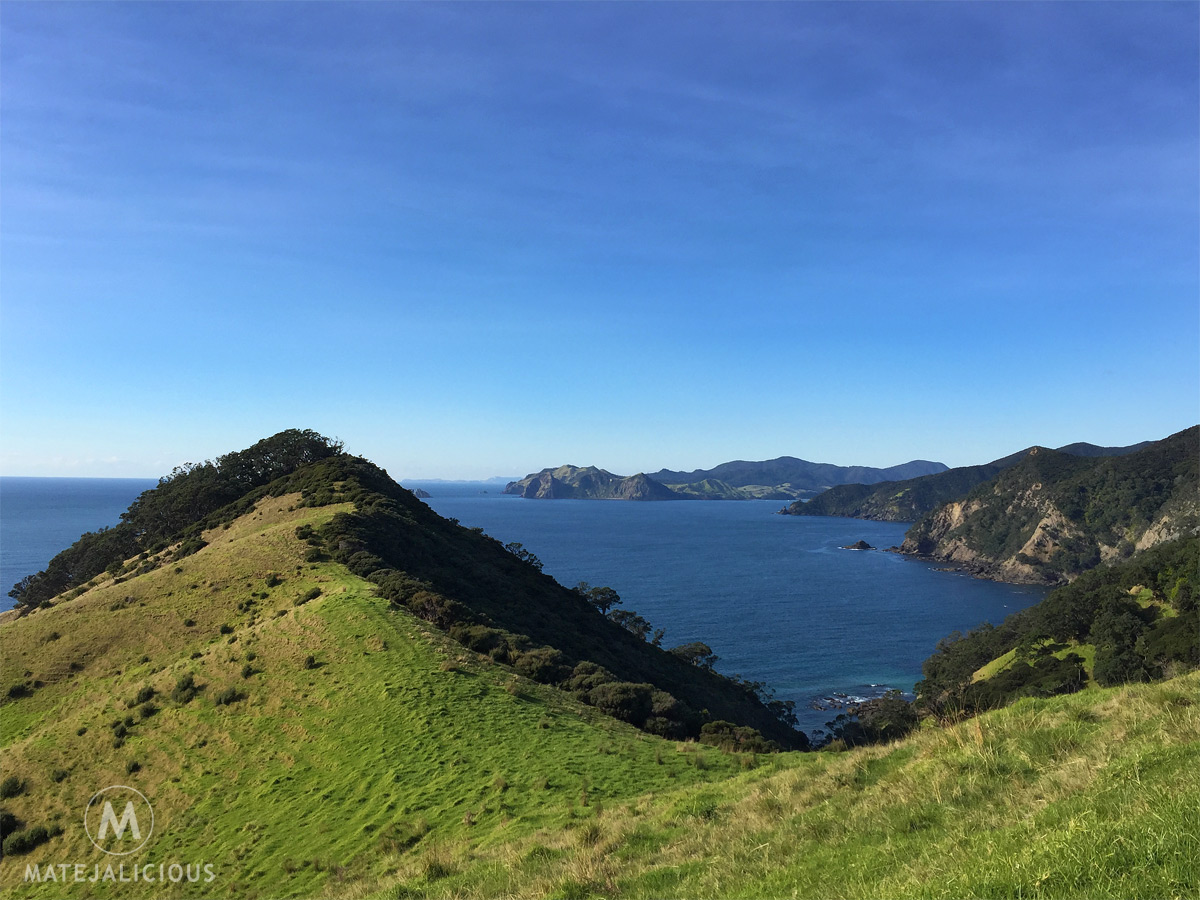 I must say this hiking trail reminded me of the Te Henga Walkway in many ways, but mostly for the similar views and coastal cliffs. I realized that many times in life it pays off to go the extra distance. In my hiking experience the reward is always there for you, be it in the beautiful views, landscapes or the people you meet on the road less traveled.
What were some of your most rewarding remote or less traveled hikes around the world that you completed? Please share in the comments below.
TRAVEL TIP: If you're coming to the northern Coromandel area for a long camping trip, then bring all necessities like food and water with you, as it's quite hard to find a local shop nearby.
→ Also check: Scenic Te Henga Walkway
Love it? Pin it!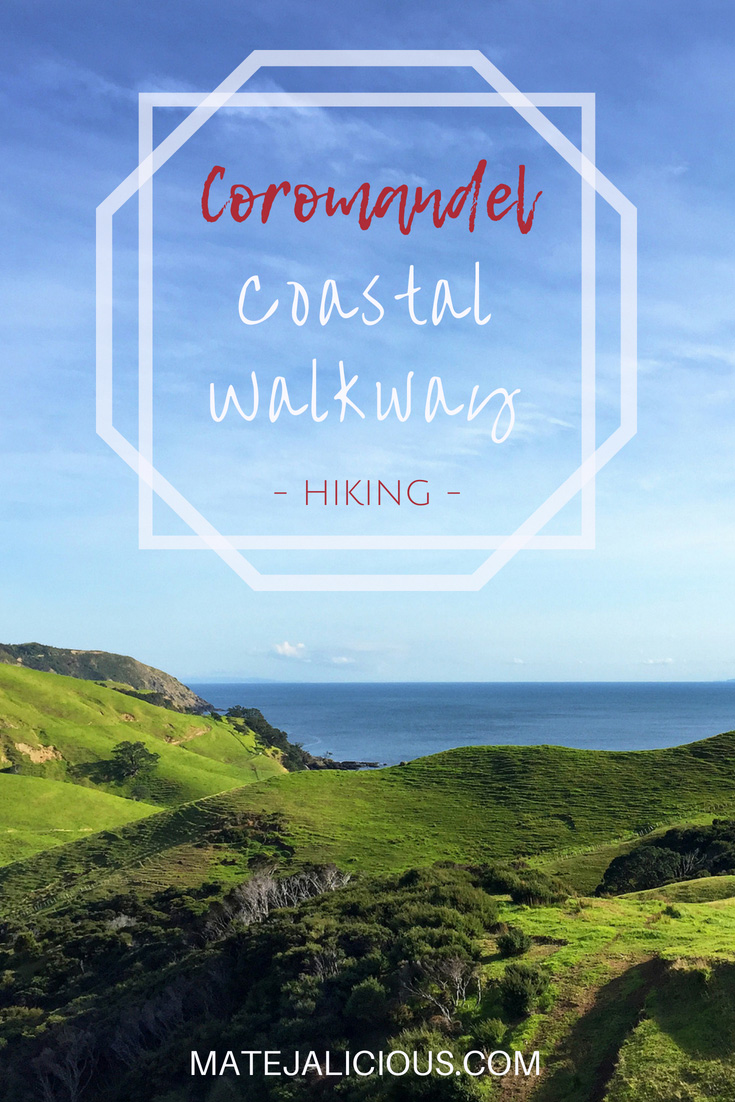 Leave a reply