As humans we create eating, exercising and sleeping routines that keep us in check and help us reach the healthy balanced lives. Travel time is for many of us a great opportunity to break from the everyday routine. It's our chance to escape the rules for a while. After all, that's the time we've 'earned'. There's really no need to follow our own healthy guidelines while taking a vacation, but rather indulge all the way, right?
Is it really such a good idea to let go of all the healthy habits while traveling? Today I'm focusing on things we can do during the vacation time to keep our everyday lifestyle balance rolling. This way we can continue feeling at our best and don't have to always bounce back to our usual self when we return.
There are many things a person can do to stay active and healthy when exploring the world. I'll be focusing on 3 aspects that I try to keep in mind during my travels: moving, eating and being. Hopefully, some of my tips can bring you closer to staying on top with your health and fitness during your traveling, too.
Moving
To travel is to move. Traveling by itself implies the increased amount of activities compared to the time we're not traveling. As we spend more time on our feet and on the go, we also get to sneak in those kilometers that we usually don't during the everyday.
• HIKING and CLIMBING are my favorite ways to move while traveling. Wherever I go, I always plan in at least 1 or 2 hikes for the week. Such activities can be the most rewarding as we immerse ourselves in beautiful nature and enjoy unspoiled parts of our planet. At the same time, we often need to overcome challenges and beat our limits, which can fill us with a sense of accomplishment. Consider including hiking into your itinerary on your future travels. There will be no turning back once you start.
• RUNNING and traveling go hand in hand. I can't think of any obstacle for not doing it. Running can be done anytime and any place in the world, so get your sweat on. If you're like me and need a minimum of 2 runs per week to keep your sanity, high spirits, and your emotional balance, then this is a good news. 30-40 minutes of your day are all you need. Obviously, if you're not a runner, then it's not such a good idea to first start with this cardio activity when traveling. Although I prefer evening runs myself, nothing can really surpass an early morning run when you can experience an amazing sunrise in a new place. You'll have the landscape, city and even all the tourist attractions to yourself while exercising. Double win.
• HIIT, YOGA and PILATES are all exercises that you can do from anywhere in the world as well, often using only your body weight. They can be done in your hotel room, in the park or on the beach. There's not much space needed to fully engage. Consider them when there is no gym or fitness room where you're staying.
These are my preferred badass fitness girls I sometimes train with during my travels: Kayla Itsines (HIIT), Zuzka Light (HIIT), Adrienne (Yoga) and Tracy Anderson (Pilates). You'll need to have access to their products like phone apps, books, PDFs, CDs or YouTube channels. None of these really take any space in your luggage, so they are all convenient to travel with.
Eating
What better way to get to know a new culture or country than through the amazing local cuisine. It seems that we all tend to overeat, reach for the quick fixes or most affordable and fulfilling (not necessarily nutritious) food we can get our hands on while traveling.
• Starting the day with a healthy BREAKFAST can really set you off for the rest of the day. Skipping it will only make you reach for all the unhealthy alternatives right at the beginning. And trust me, it's only downhill from there. Do the breakfast right, and you're halfway there.
• Usually, my travel days consist of 2 main larger meals – a nourishing breakfast and a late afternoon meal. I've realized that such approach works best for me. I also make sure to always pack some healthy SNACKS for the time in between when I want to curb those hunger cravings. These are things like fresh fruits, nuts, seeds, energy bars, dark chocolate and even veggies. They are easy to pack and they don't take much space in a bag or backpack.
• Visiting a market and tasting all the amazing fresh LOCAL PRODUCE is what you'll definitely want to do when you visit a new country or place. Incorporating fresh FRUITS, VEGGIES, and unique spices into your diet can help you understand the complexity of the dishes developed by locals throughout the centuries.
• Don't deny yourself the joy of trying out the unique STREET FOOD either. Be careful with it and look for the place with a high turnover, as you don't want to get sick.
• Always have a bottle of clean WATER with you when traveling to keep yourself hydrated (airplanes especially). There's really not much to debate here, just make sure that the water you're drinking is purified.
• Sometimes it can be quite hard to eat healthy, balanced food while traveling, so bring the essential VITAMINS with you to supplement your meals.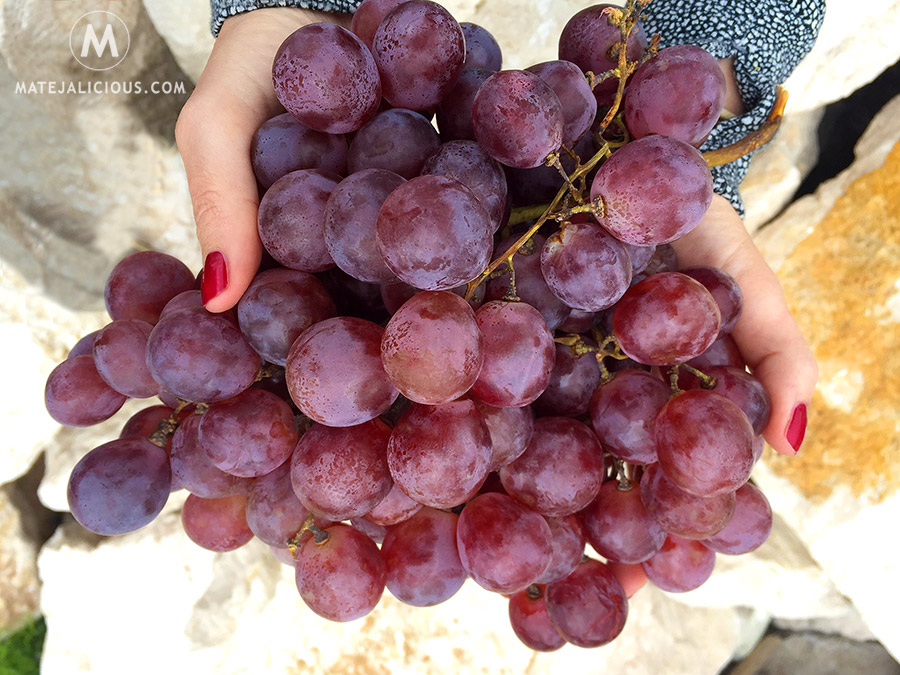 Being
The way you are traveling is possibly the most important thing that can keep you healthy and happy while you're on the road. We often burn out when we're constantly on the go and travel for longer periods. There is also the ever-present stress that no one really escapes when setting oneself off for an adventure.
• SLEEP is one thing that is very important for your body to recover while you're traveling, crossing time zones and following the busy schedule. Listen to your body and make sure you get plenty of rest.
• It's ok to take a quick time off during the travels. Sometimes it's best to not have anything scheduled so you can just BE IN THE PRESENT MOMENT (especially when the FOMO kicks in). This is important and sometimes overlooked as we often end up running around like headless chickens from one attraction to another famous landmark.
• You might even want to consider taking a whole day off and do nothing. Take care of your happy hormones with a beach walk on a sunny day, fill your thoughts with GRATITUDE and just DE-STRESS. MEDITATE. READ. Do what makes you happy and what feels good for you. After all, it's important to have fun, to enjoy yourself and make everlasting memories.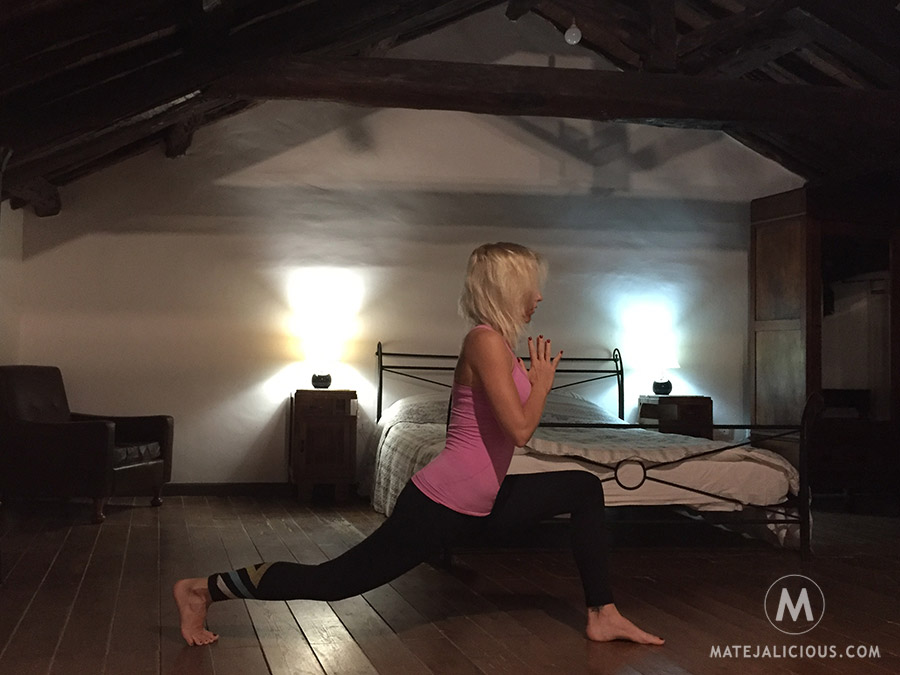 Whichever direction your travel habits tend to take you, I think it's important to take the pressure off yourself and just see what works for you best. I usually try to be flexible when I am adapting to circumstances, and tend to choose what I love to do in my current surroundings.
If that means I manage to squeeze in and complete just one amazing training during the whole month I'm away, then I'll take it. For me, it's more important to return home energized even if things didn't go as 'planned'. I really don't want to end up being miserable by sticking to my usual routine by all means.
The best stories are often made when traveling, so you don't want to be strict with yourself and miss all the fun by depriving yourself. At the same time, instead of just throwing all of your healthy habits out the window, try to incorporate one or two of the above ideas on how to stay healthy and active while traveling into your next travel adventure.
I am far from having it all figured out myself, but what I've realized after my recent travel is this: I can get so much more out of my travel experiences if I am healthy, active and feeling my best.
Liked it? Pin it!
Leave a reply