TRAVEL DESTINATION: Great Ocean Road and Mornington Peninsula, Melbourne, Victoria, Australia
On my return from a road trip around Mornington Peninsula and Great Ocean Road I realized that I had made (too) many photos of the lighthouses I came across during my exploration of this beautiful coastal landscape close to Melbourne. I guess I was subconsciously gravitating towards them.
I admit, I have a certain love-hate relationship with lighthouses in general and can't quite explain it. There is something mysterious and dark about them. It seems to me they are keeping many secrets and give me a slight chill whenever I come near them. On the other hand, they look absolutely wonderful in coastal landscapes and are there for a very good reason. They also offer so many great photographic opportunities.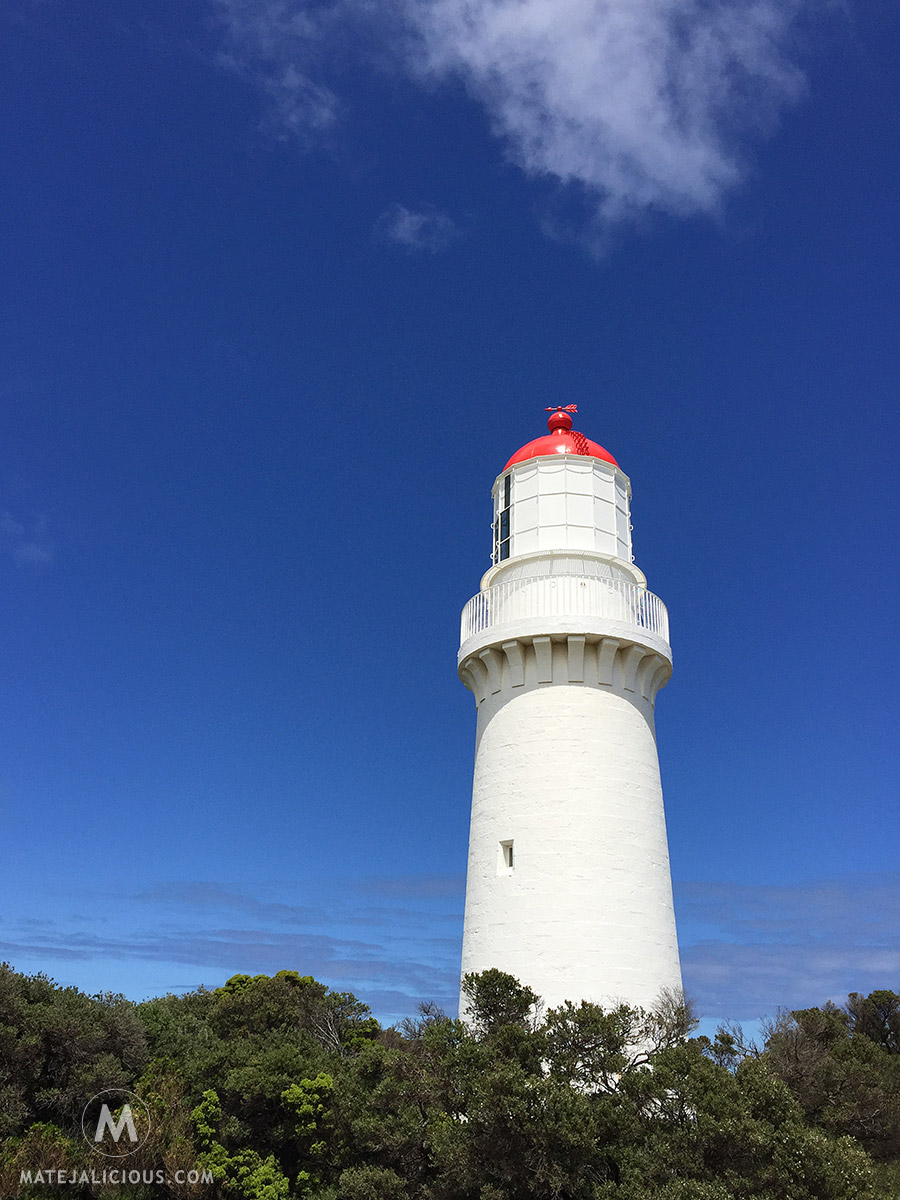 Lighthouses were built on specific points along the Great Ocean Road and Mornington Peninsula. A few of these places have quite an intriguing and misfortunate history, while some managed to escape such situations. They have, however, all had an immense importance in keeping people safe during their South Australian travels. These are Melbourne lighthouses I came across:
Cape Otway Lighthouse
Cape Otway Lighthouse sits on the southernmost point of the Great Ocean Road where Bass Strait and the Southern Ocean collide. It has been called Australia's most important lighthouse, all for a good reason. It is the oldest working lighthouse in Australia and was built in 1848 after many unfortunate shipwrecks and shipping disasters.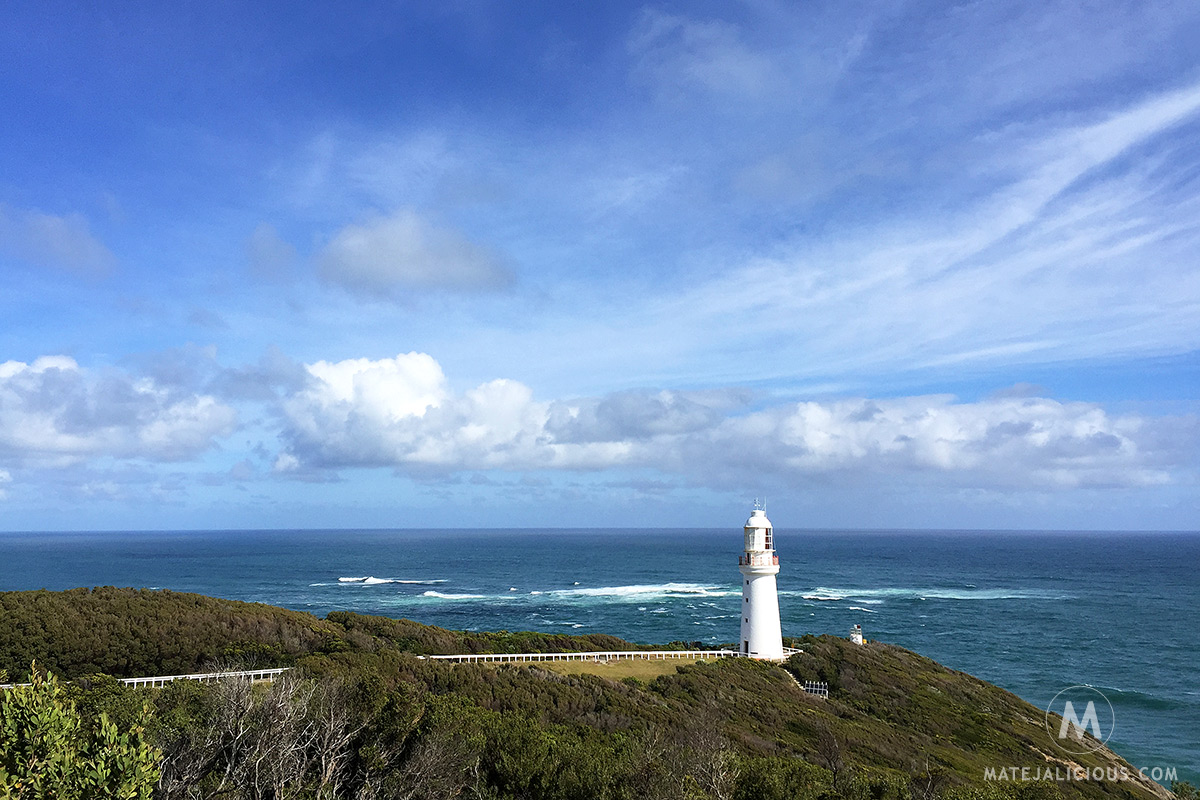 View from the lighthouse observation deck is truly amazing and has become a viewing point for whale migrations along this coastline. Be advised that you'll be charged an admission fee when entering Cape Otway Lightstation grounds.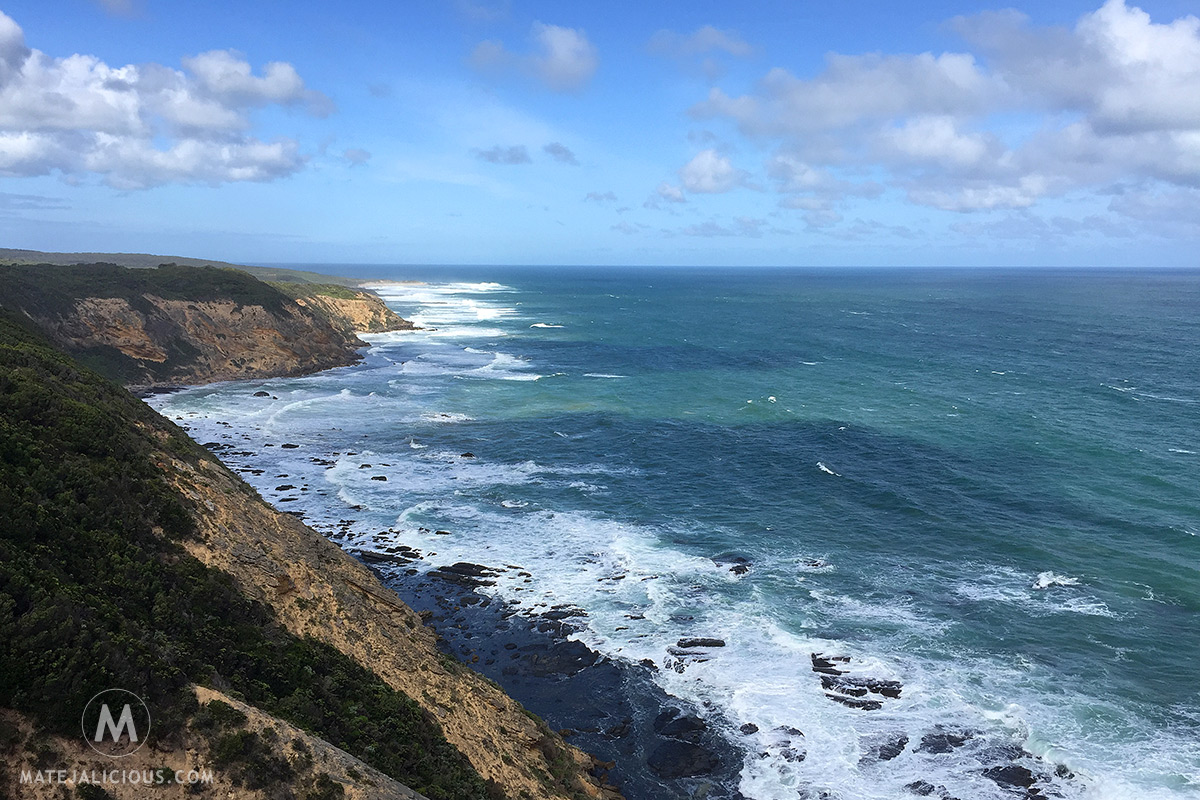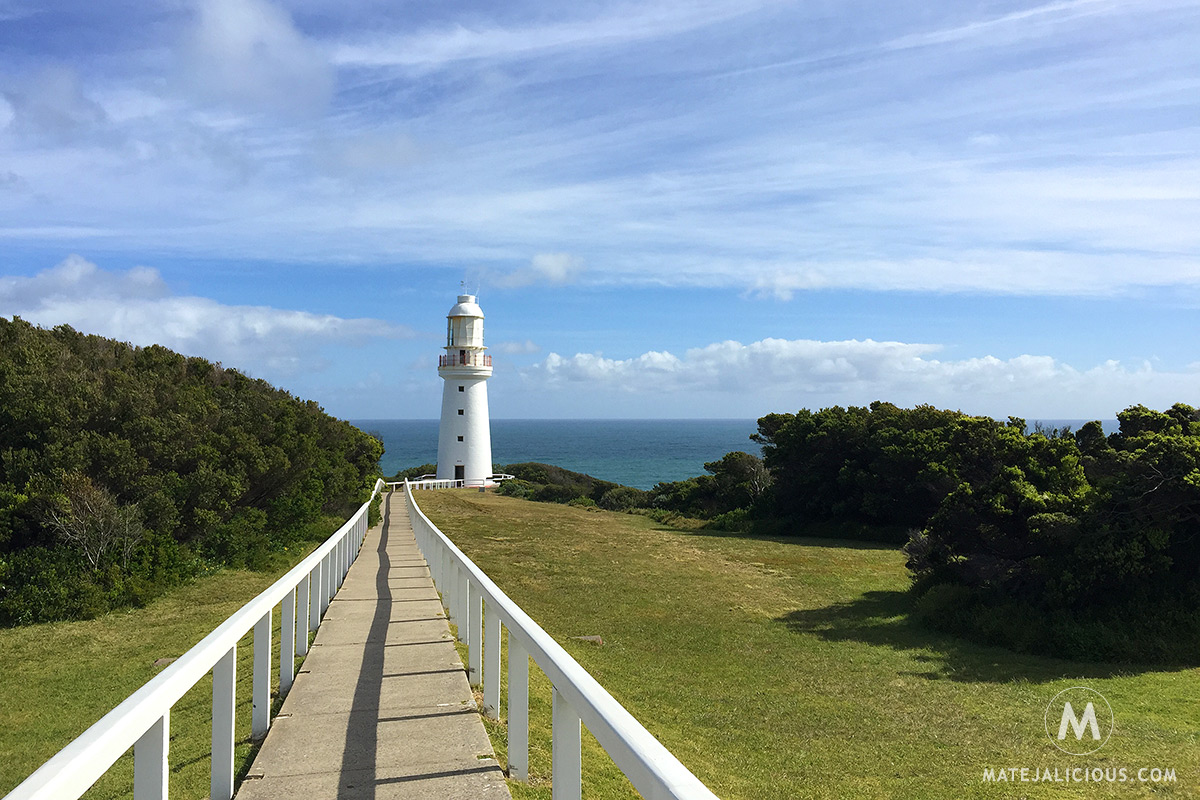 → Also check: Melbourne Weekend Getaway
Split Point Lighthouse
I previously stopped at this lighthouse when I was first exploring the Great Ocean Road, so I thought it would be a good time to make a short break from driving and visit this place again. No exception, I always seem to find a new and fresh angle to places I revisit. This time I headed to the Aireys Inlet Beach across the Painkalac Creek Estuary. Wonderful view of the lighthouse and unique cliff formations positioned along the coastline opened up for me. Such a nice surprise!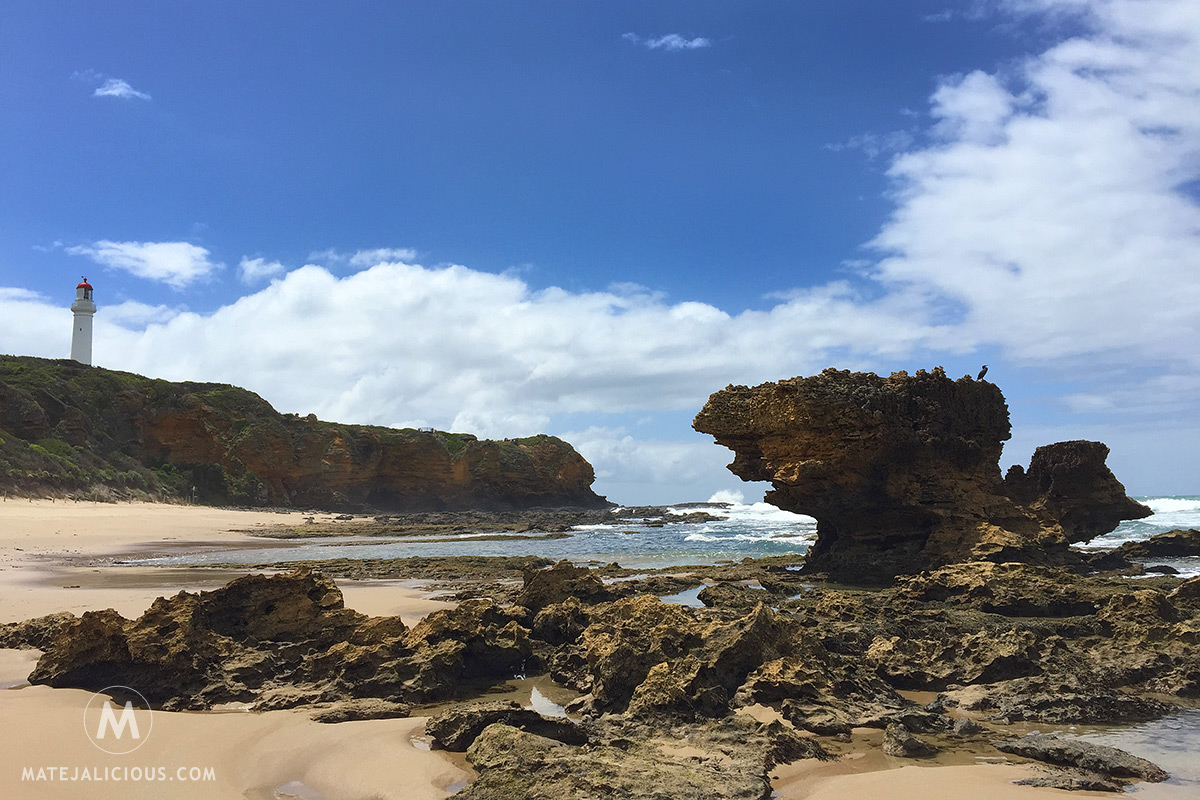 The Split Point Lighthouse is located at the southern tip of Aireys Inlet and was built in 1891. A short walk to the top of the hill rewarded me with great views of the ocean. I soon understood why this area needed just 'another lighthouse'. Nearby Melbourne's Port Phillip Bay is a busy shipping port and there is heavy traffic along this rocky coastline. Guiding light of the lighthouse is indispensable. Visiting this place might be a good start to your Great Ocean Road journey.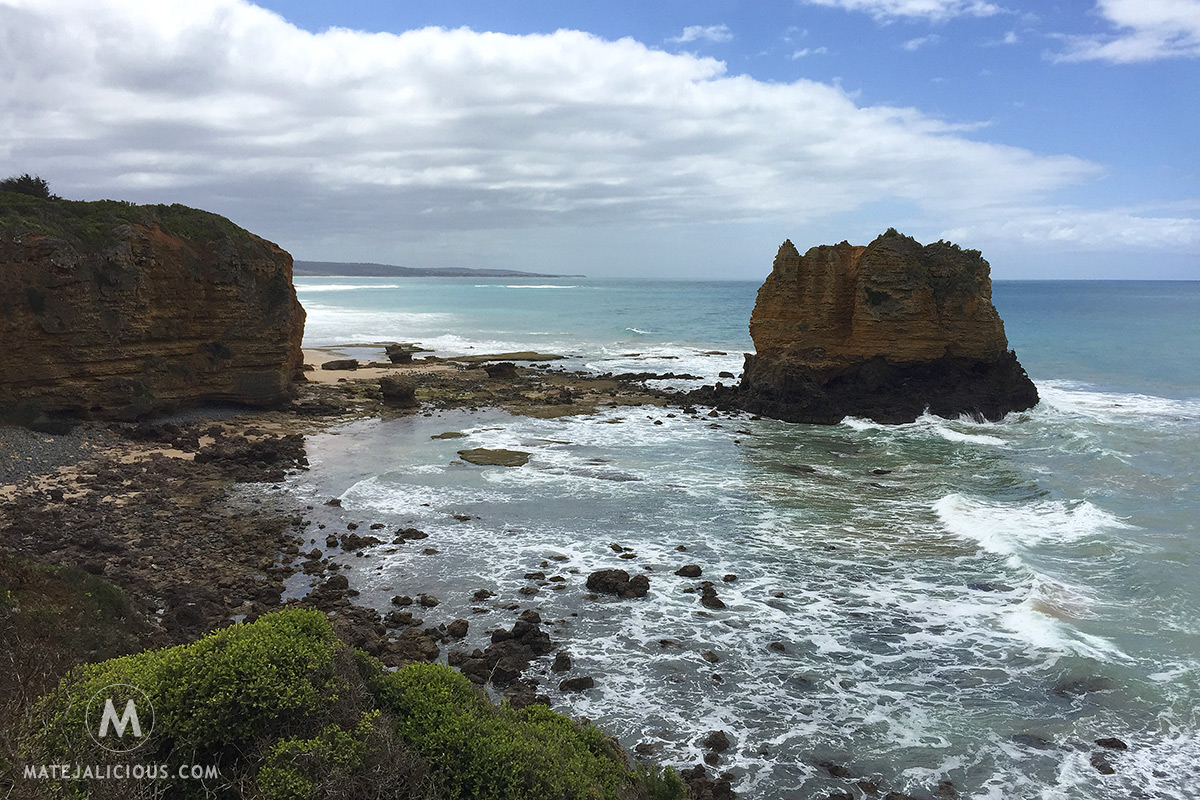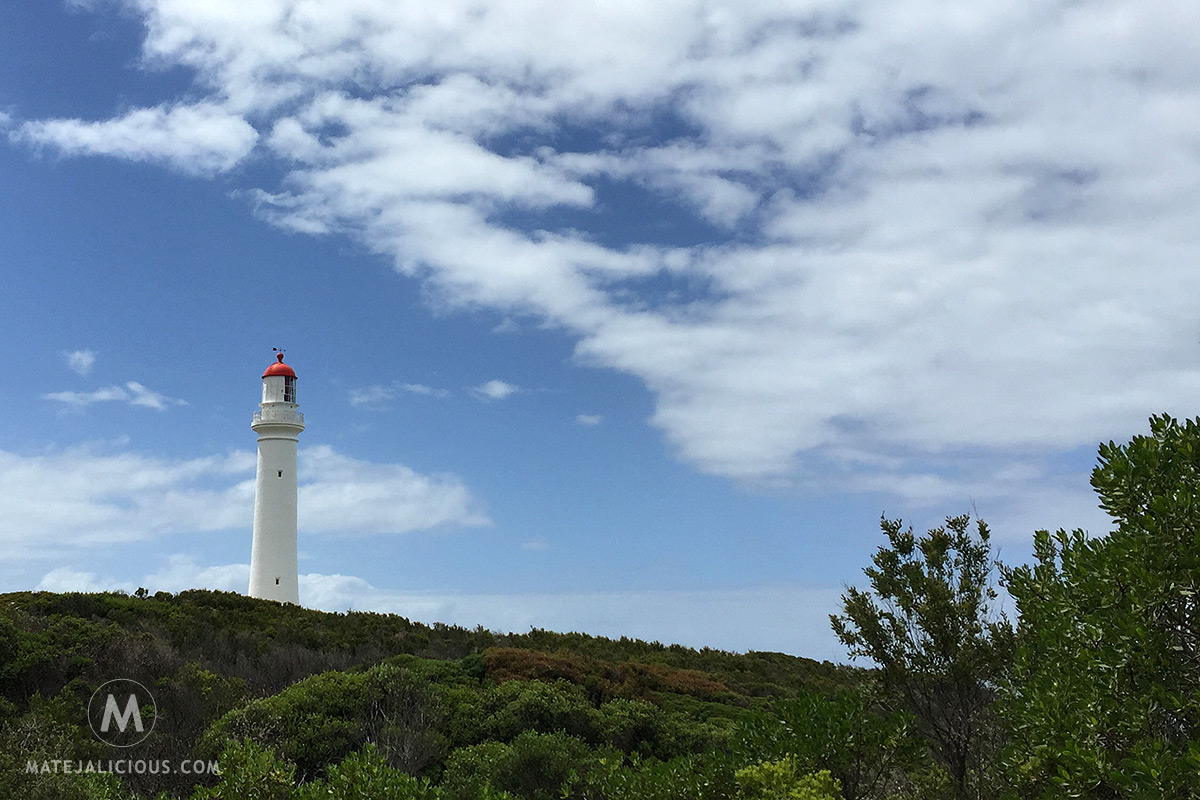 Point Lonsdale Lighthouse
I visited this place randomly when I was returning from the Great Ocean Road, trying to kill an hour before catching the ferry to the Mornington Peninsula and moving further on my journey. Point Lonsdale Lighthouse is situated at the eastern end of the Bellarine Peninsula, which is even closer to the entrance to Melbourne's Port Phillip than Split Point Lighthouse. This narrow entrance (the Rip) is known to be one of the most infamous and dangerous passages to any bay in the world. The lighthouse plays an integral part in commercial shipping in the area.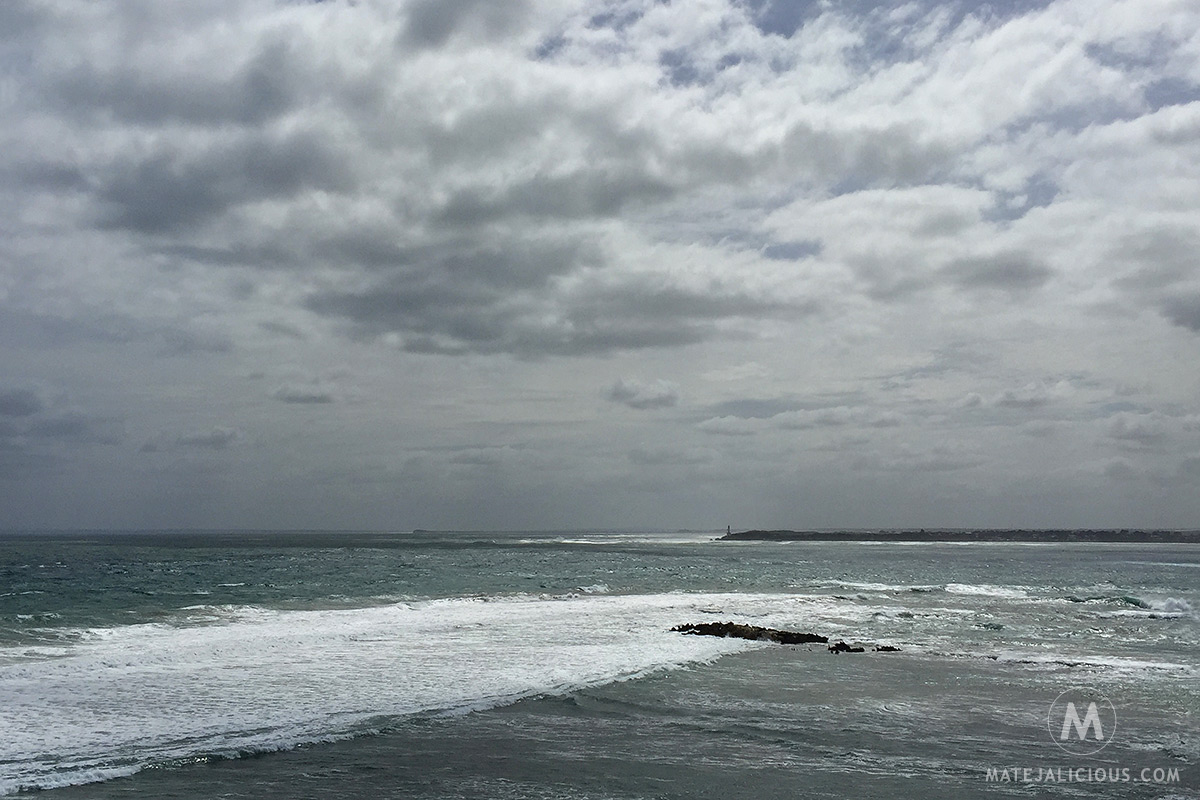 Point Lonsdale Lighthouse was built in 1902 and stands 36.6 meters above sea level. It sits on top of the cliff from where you are able to spot Point Nepean across the always busy bay. It is one of the rare lighthouses in Australia that is to this day still operated by a man. The area offers many wonderful opportunities to explore the coastal rock formations. You can also take a walk to the nearby pier or just admire the spectacular views along the coast.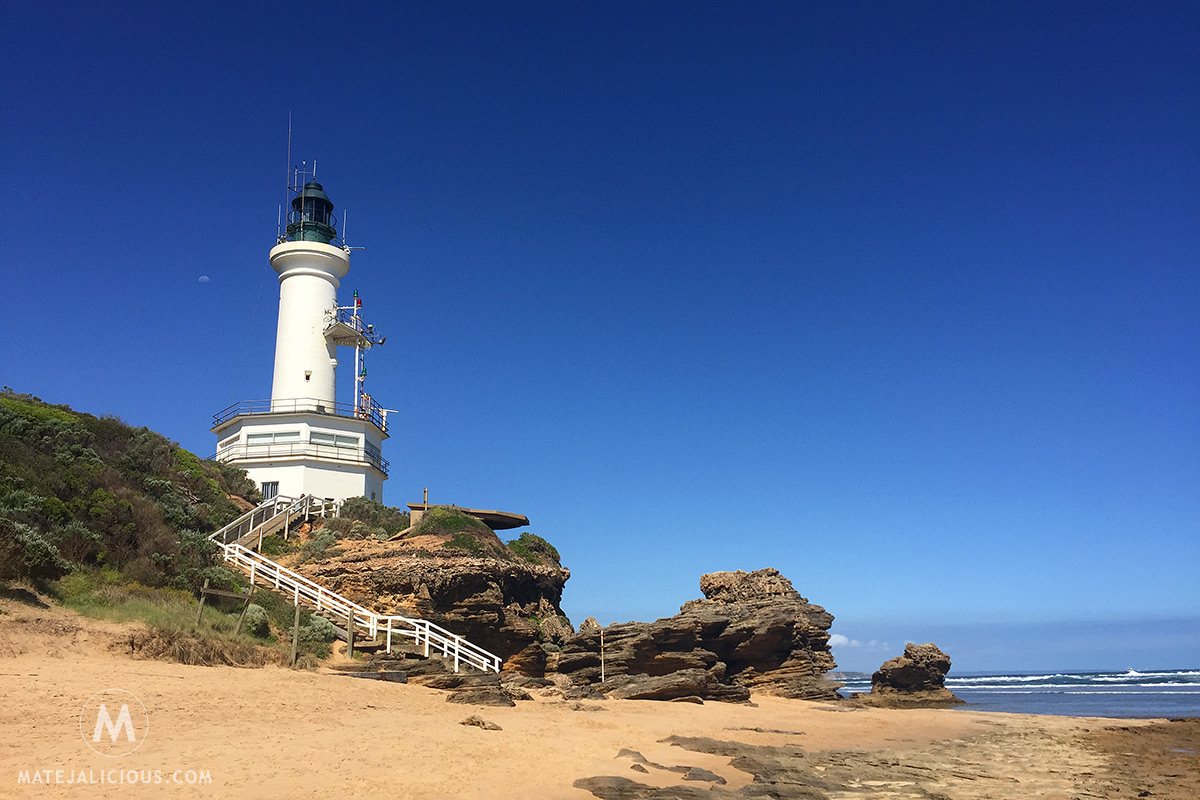 Cape Schanck Lighthouse
Cape Schanck is located on the southern end of Mornington Peninsula. The lighthouse itself is sitting on the cliff top, overlooking the Bass Strait. It was built in 1859 and is one of the oldest lighthouses in Victoria. The landscape here is just breathtaking and unbeatable. Actually, I wanted to visit this place mostly for the photographic opportunities that Pulpit Rock, basalt cliffs and the rock pools offer at the tip of Cape Schanck. The place wasn't too busy and I was able to explore all the hidden spots and witness unique flora and marine life of this location. It was probably my favorite lighthouse out of these 4 lighthouses that I got to visit.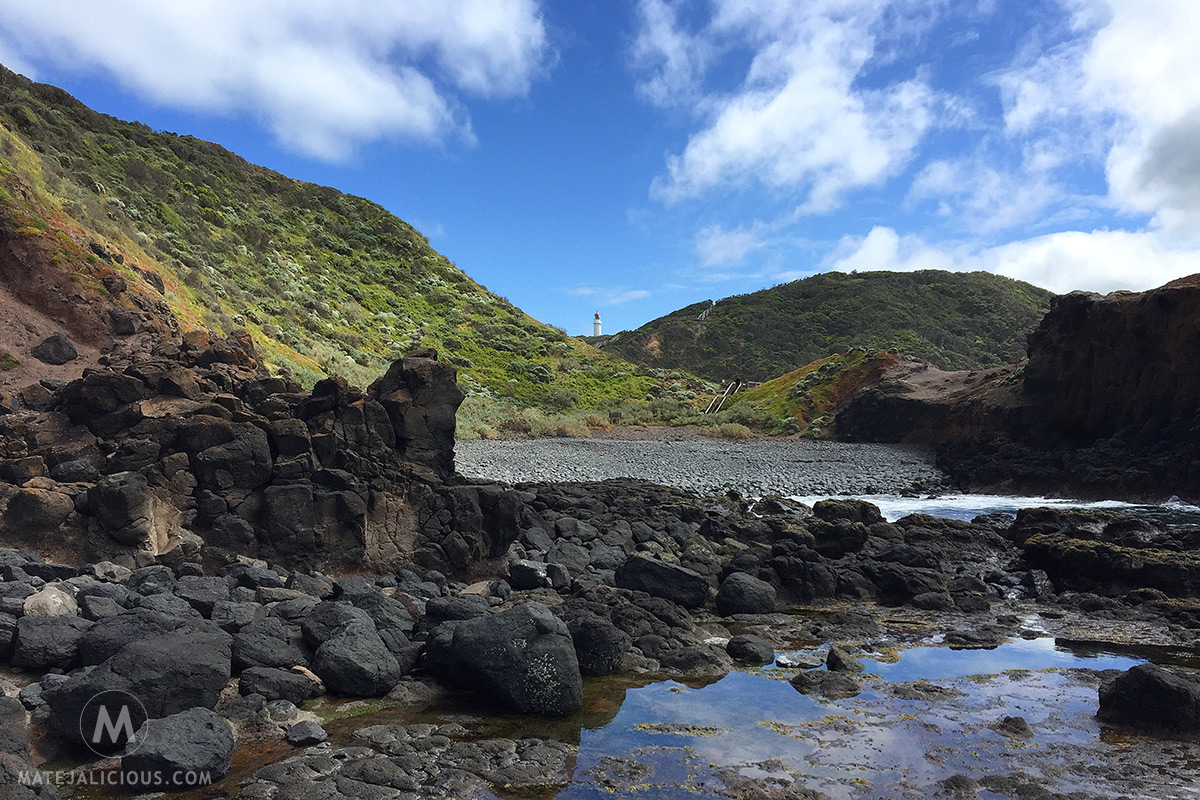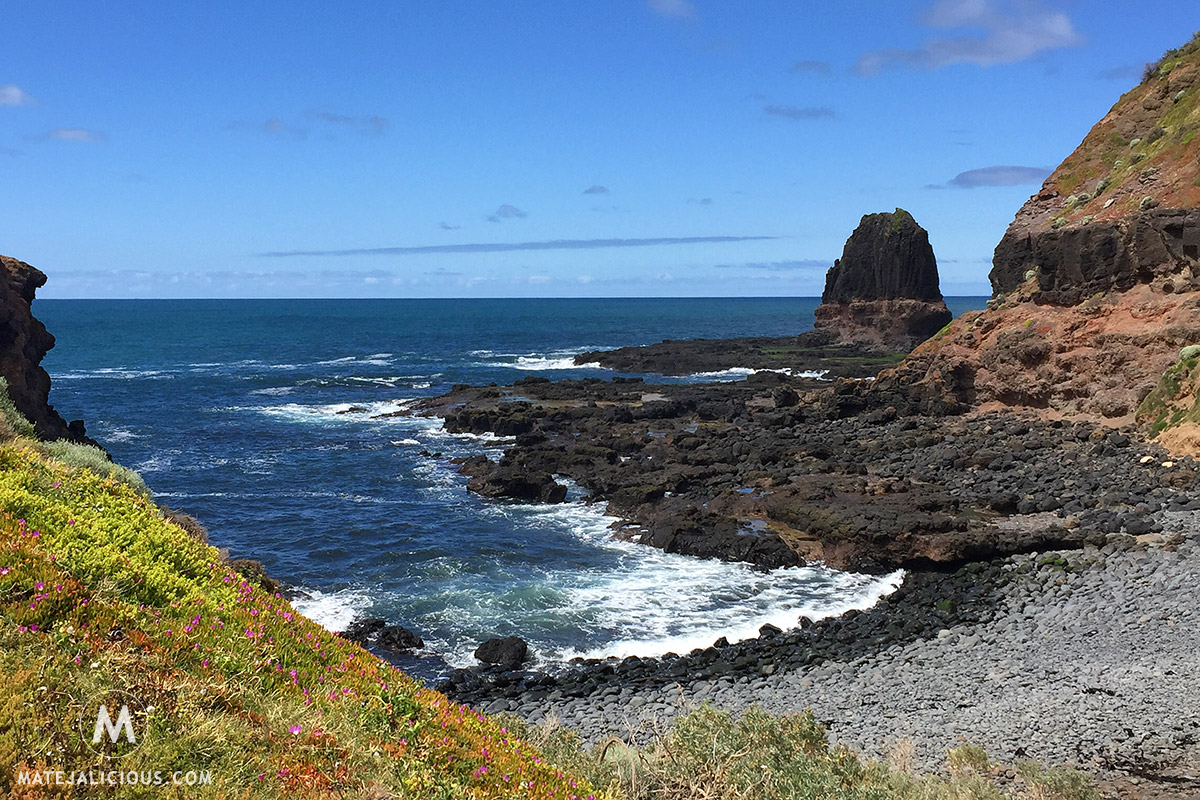 You might say that these are just a few more historic lighthouses out there, no different from many other ones that are dotted around Australia. Well, you might be right. Still, they do belong here and are of great significance. They stand tall and shed the light over southern coastal edges.
→ Do you too find yourself gravitating towards visiting lighthouses when exploring coastal areas? What fascinates you the most about them? Please share your thoughts in the comments below.
→ Also check: Mornington Peninsula in a day
Pin this to Pinterest: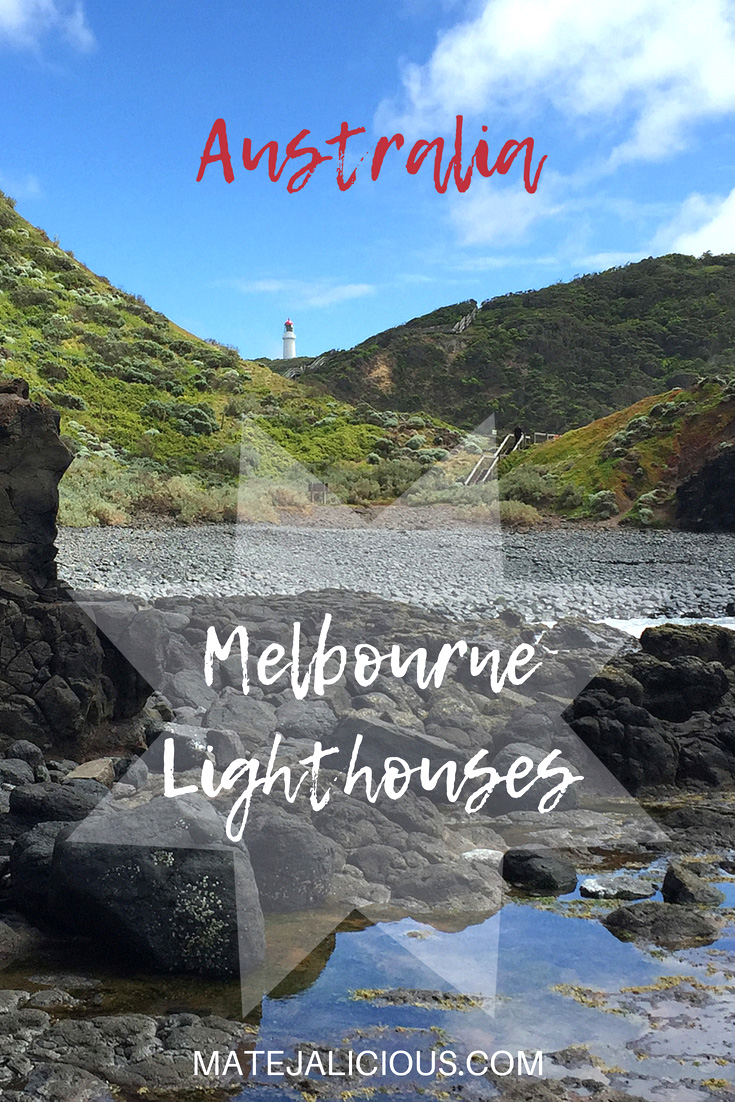 Leave a reply