TRAVEL DESTINATION: Melbourne, Victoria, Australia
TRAVEL DURATION: Weekend getaway
My birthday weekend is here and lately I prefer celebrating it with new experiences to anything else. I've been needing a short escape from the late winter vibes for a few months now. Melbourne it is. When there isn't a reason to pinpoint, I usually say to myself: "Why not". Maybe it's the European vibes that I've been missing, maybe it's good food choices that Melbourne is known for, or maybe it's just a need for me to explore and experience some new place.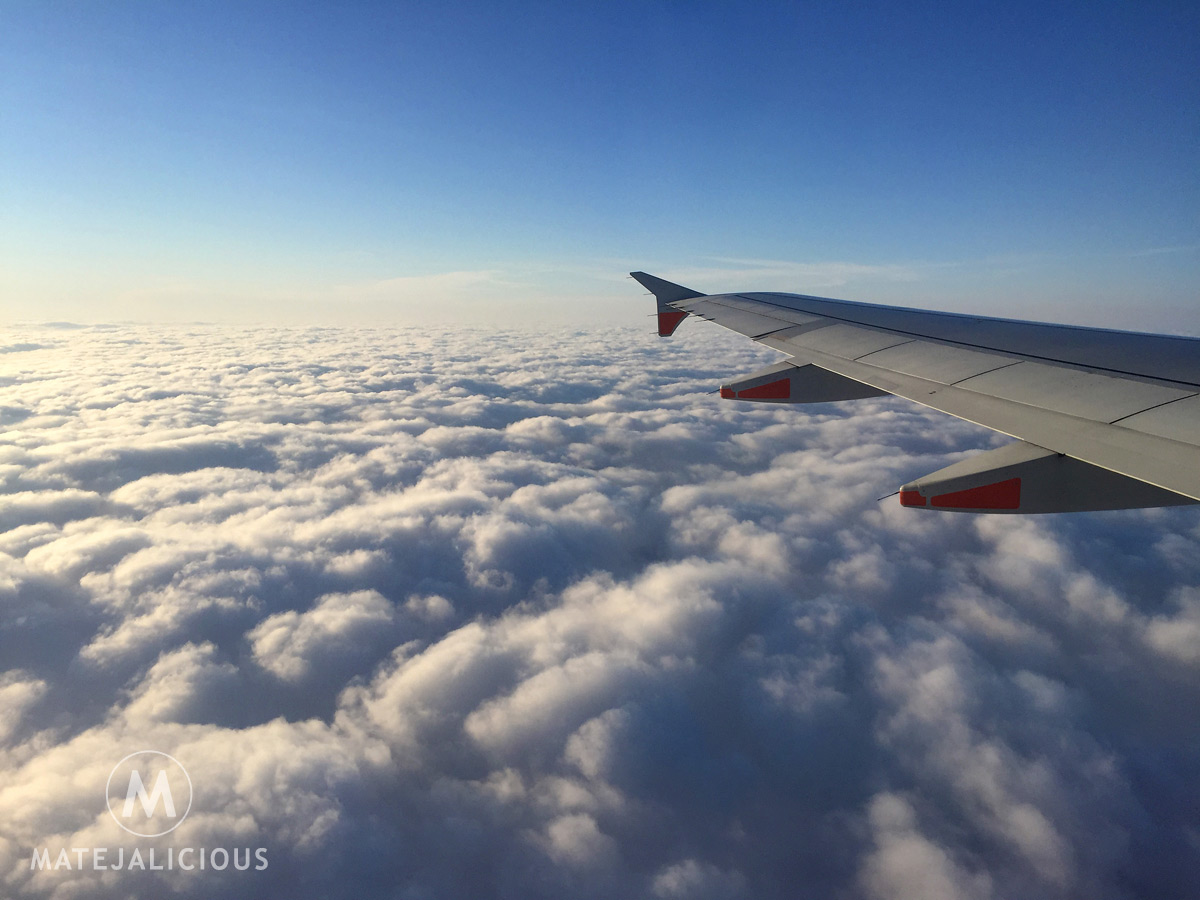 St Kilda
Staying in St Kilda turned out to be a smart choice. Sometimes you have to go by your instincts. I loved the relaxed vibe of the area, located close to the CBD but still remote enough to escape from a busy central area. Even though I was mostly active and on the move during the days, it was nice to return to a calm place to center myself. Melbourne has a wonderful transport network and moving around the city is quite easy and stress-free. Airport connections are also quite straightforward and uncomplicated.
Melbourne CAD
As this was my first visit I mostly explored what the city has to offer: galleries, famous Queen Victoria Market, authentic Italian and European food, landmarks, shops…
One thing I initially didn't plan to see was Sea Life Aquarium located on the banks of the Yarra River. I've been to a few aquariums in my life, but this one was very memorable and a bit different. The underwater world is truly amazing and Australia's oceans are just remarkable. If I lived in Melbourne I imagine I would probably escape to this sanctuary at least once a month just to unwind, relax and recharge.
Great Ocean Road
Not only Australia and Uluru but also 12 Apostles have been on my mind since I remember. There's something about the big giant rocks that does it for me, I guess. And man, there are some ROCKS along the Great Ocean Road. 12 Apostles are just the icing on the cake.
Other formations are less recognizable and marketed, but I still wanted to see them all. They are all majestic, standing strong, resisting the rough ocean beneath. I could sense so much history. The landscape along the coastline here is truly breathtaking and the long drive on this day trip was actually very enjoyable.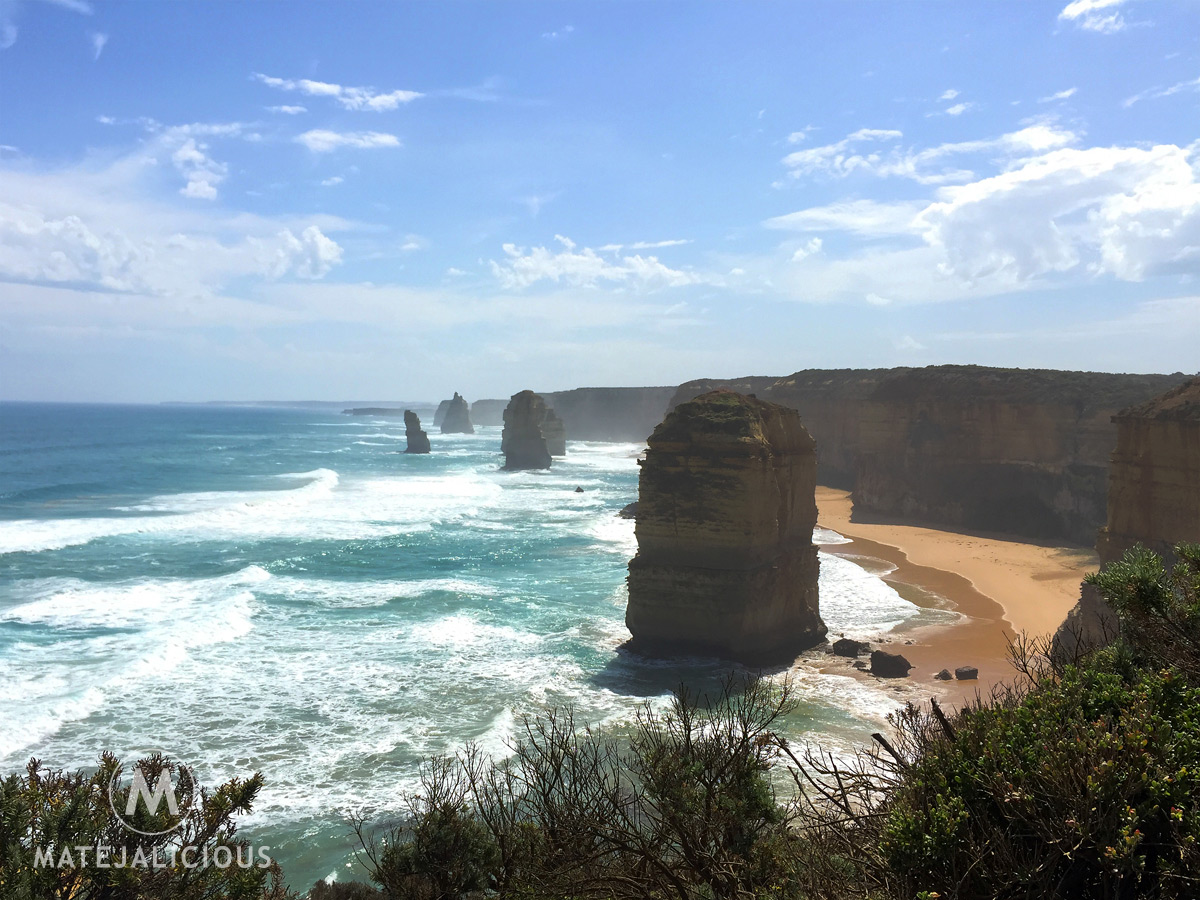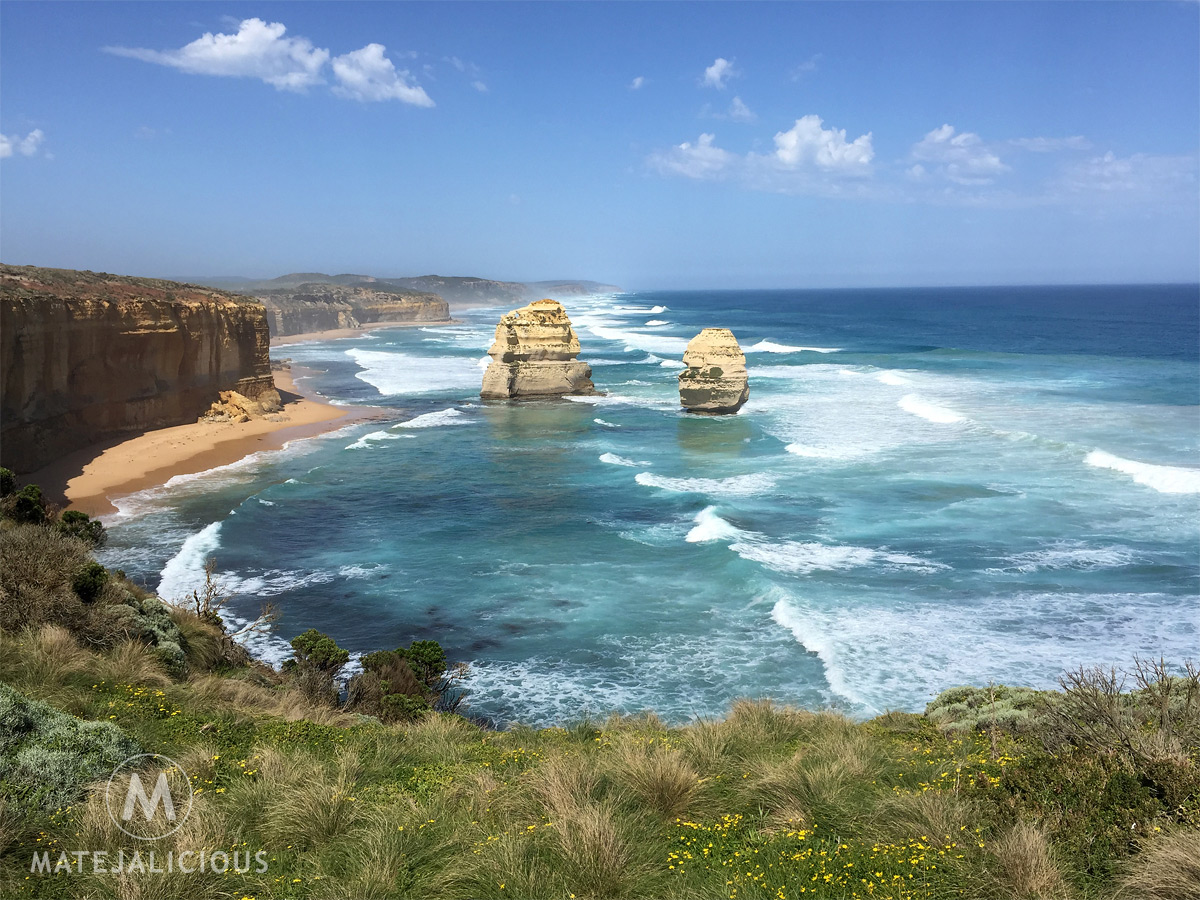 It was late in the afternoon when hunger kicked in. Time to head back to Melbourne. I wanted to check out a promising seafood place on my way back, located just by the ocean in Lorne. Score. Food, atmosphere and the sunset were all enjoyable. Days like these are here for me to reflect on life and footprints I'm leaving behind.
What destination is on top of your travel bucket list? Did you already visit that special place you've been dreaming of? What was the experience like for you? Please share in the comments below.
TRAVEL TIP: The most rewarding aspect of a group travel quests is traveling with like-minded positive people that have similar expectations and are willing to make compromises. It can make or break the experience.
→ Also check: Mornington Peninsula in a Day
Pin This!

Leave a reply