TRAVEL DESTINATION: Mornington Peninsula, Melbourne, Victoria, Australia
Melbourne is one of the liveliest cities in Australia. There's so much to do, see, explore and experience in this part of Victoria. While the city itself offers endless options, I always like to look further into the surrounding landscapes and vistas. And that's something Melbourne strives at as well.
The first thing that, of course, comes to my mind is amazingly beautiful Great Ocean Road with 12 Apostles and other just as gorgeous rock formations. That's a total must! (Check it out here and here!) You'll definitely be missing out if you don't experience the Great Ocean Road adventure. However, there is much more to the wider Melbourne area.
The Mornington Peninsula is truly an ideal destination for a one day or weekend getaway if you wish to escape the busy Melbourne. You can make it your first (or even last) stop on your Great Ocean Road journey, or you can also explore it all on its own. One day will be enough if you just want to scratch the surface, while a weekend escape to the peninsula will provide enough time to discover those hidden corners and true gems of the area.
So let's find out what's worth to see, do and experience on the Mornington Peninsula in a day.
Bathing Beach Boxes
The first stop on your trip should definitely be sandy beaches on the Port Philip Bay side of the peninsula. They are famous for the iconic bathing boxes that are spread along the coastline. Bathing beach boxes make a unique and picturesque backdrop to many small towns along this 45 km coastal stretch. The area is at the moment home to over 1,300 of them, each one unique in its color and character. They represent around 2/3rds of Victorias's total beach boxes.
So what exactly are these beach boxes in Mornington Peninsula and what is their purpose? First beach boxes date back to the late 19th and early 20th century. Their original purpose was providing female bathers a space to change into their swimsuits when visiting a beach. Today they serve mainly as boat sheds and storage for accessories and tools. They are actually pretty basic and provide a shelter, but don't include a water or electricity.
Beach Boxes can be found from Mount Eliza down to Portsea at the south end of the peninsula. Interestingly, they currently cost almost as much as the real houses do. They, however, hardly ever appear on the market and are truly hard to get hands on, being in such high demand. They are the iconic Victorian beachscape features and have up to this day kept the cultural heritage and historic significance.
You'll discover that they are often hardly visible from the scenic coastal route. As soon as you head to the beach you get the amazing view of these vibrant architectural constructions that are often located only a few meters from the sea. Each of them is colored differently and has a unique personality which gives this coastal landscape such distinctive summer feel. Definitely stop by and enjoy this rainbow beach feature of the Mornington Peninsula!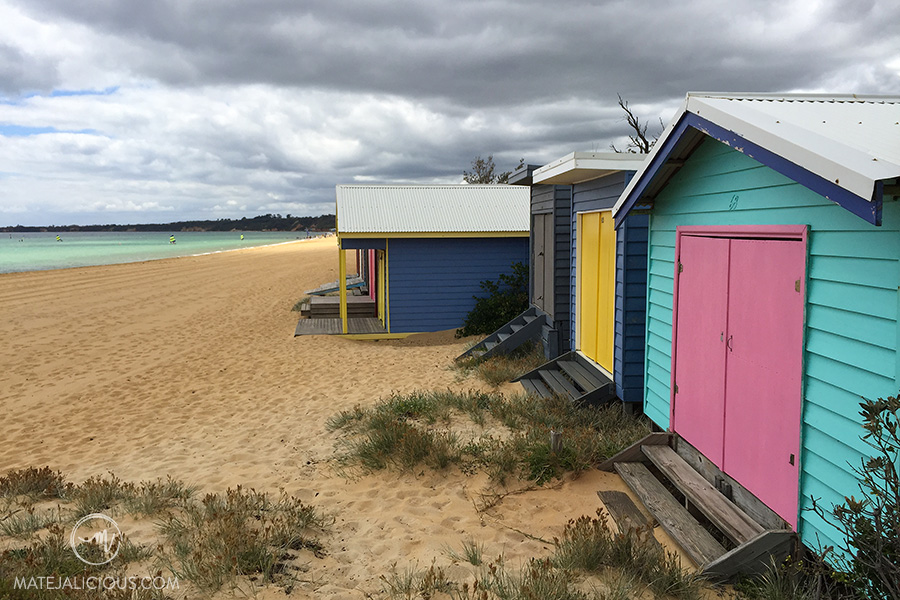 Point Nepean National Park
If you continue further down the ocean drive route on the Port Philip Bay side you eventually reach Point Nepean National Park near Portsea. This is the southern tip of the boot-shaped peninsula that swirls towards the Point Lonsdale on the mainland, almost closing the Port Philip Bay. The bay is quite busy with ships and ferries coming in and leaving the Port Phillip Bay.
You'll soon realize that this national park is all about the fusion of beautiful Victoria's landscape and rich historical sites. Park has had multiple purposes and roles during the 19th and 20th centuries. Fort Nepean was one of the most fortified areas in Australia's history. Today we're able to explore the array of buildings. Remnants of the old fort and tunnels used to serve as Victoria's defending grounds as well as the location for military training. The Quarantine Station was established here in 1852 and was used to quarantine people arriving in Victoria.
The Point Nepean National Park is also an ideal place to move and bring in some exercise. You are able to choose from multiple coastal walking tracks and explore the park on foot. You can also rent a bicycle from the information centre to complete the 7km round trip faster. Wind can be quite harsh here but the amazing panoramic views towards the Port Phillip Bay Heads and across to Queenscliff will absolutely make it worth. While stopping at various viewpoints and being immersed in spectacular coastal scenery you'll also be able to spot some native wildlife like an echidna. There's truly so much to discover and see!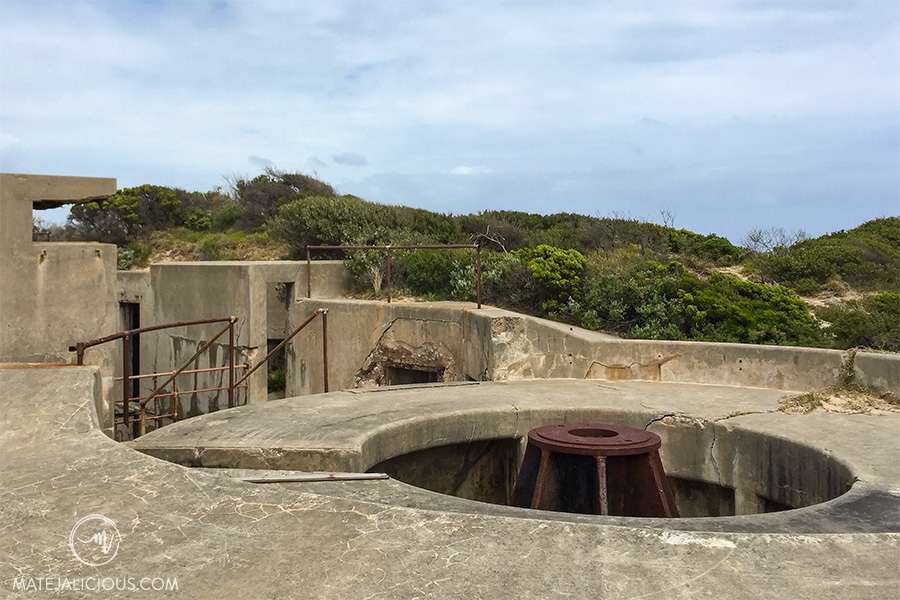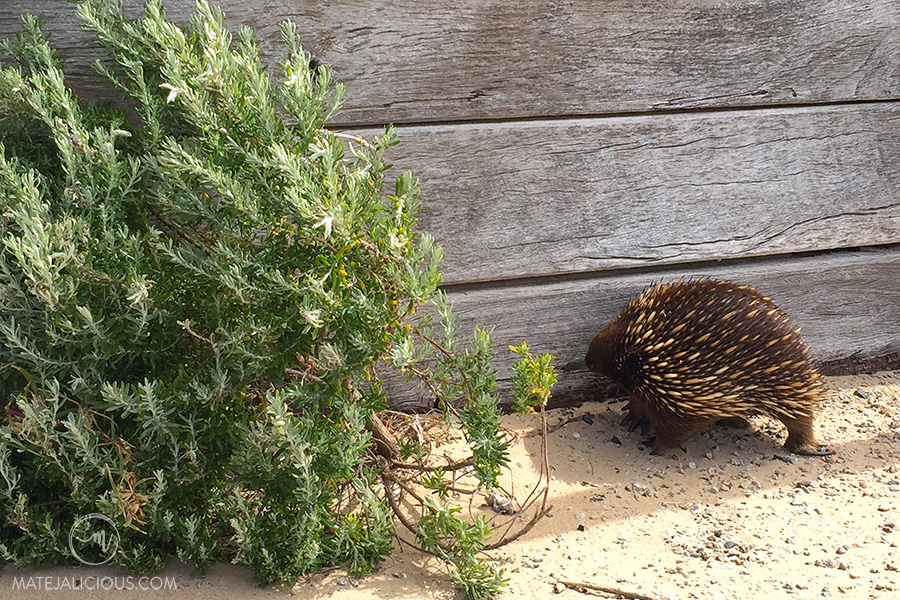 London Bridge
London Bridge is a big rock formation that's located on the northern end of the Point Nepean National Park right on the outer side of the peninsula. From the car park, there's an access to two scenic lookouts along the cliff tops. The views here are breathtaking. If you happen to be here at the sunset you'll most likely be rewarded with an unforgettable spectacle of colors.
The rock is surrounded by rock pools at low tide and crashing ocean when the tides change. The swim or surf might be inviting, but I wouldn't recommend jumping into the water here. There's just too many exposed rocks and reefs in this area. Strong currents and the high crashing waves are quite unpredictable. Just a bit further north along this shoreline is a popular Portsea Surf Beach, where you can get much more action.
The stopover won't take much of your time. That is unless you are a photography enthusiast. Sunset here will absolutely mesmerize you and it might take more than an hour of your time to take in all the beauty of the landscape that surrounds the arch. Intense sunset colors often display an unimaginable frame along this shoreline.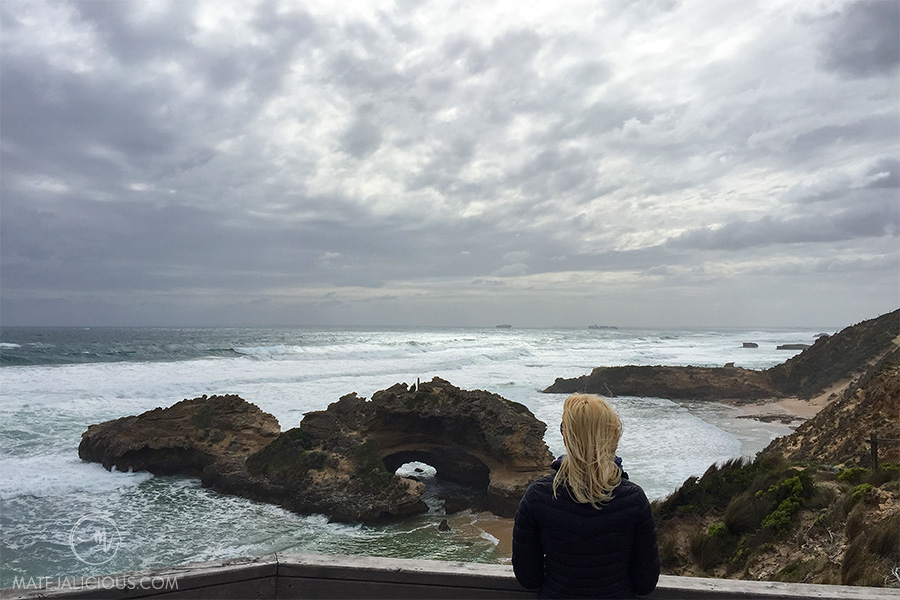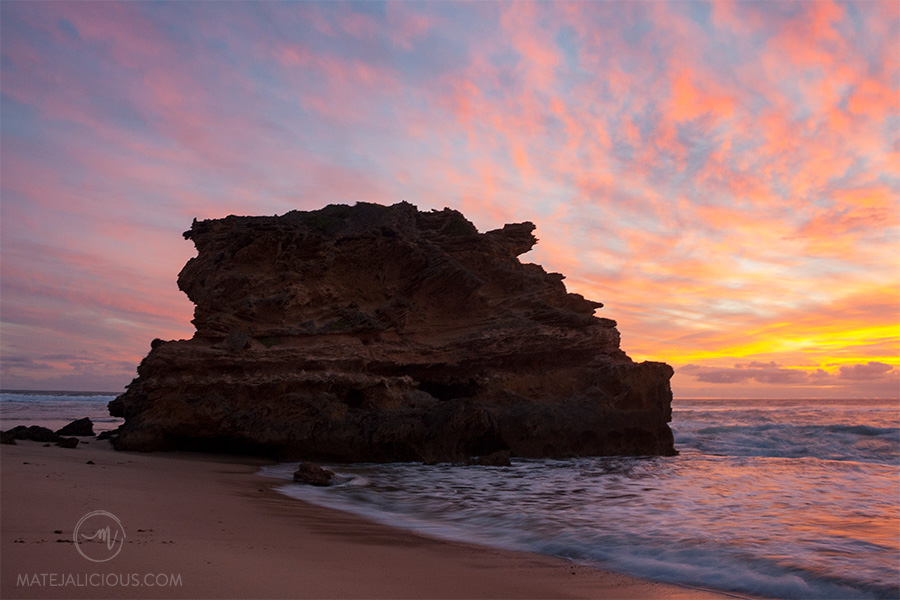 Cape Schanck
Cape Schanck is located on the most southern tip of the Mornington Peninsula and is a must visit place if you're after some stunning coastal views. The cliff top was a perfect location to build a lighthouse in 1859. It was actually one of the first ones in this part of Australia.
I would definitely recommend doing the boardwalk down to the black volcanic pebble beach with rock pools and the impressive geological formation named Pulpit Rock. It's an easy one, although it might take an hour or so of your time if you really want to explore the area. The highlight of this place for me was an absolutely amazing windswept scenery on both sides of the cape. Here you're truly able to observe the power of nature and be blown away by the rugged and picturesque surrounding areas.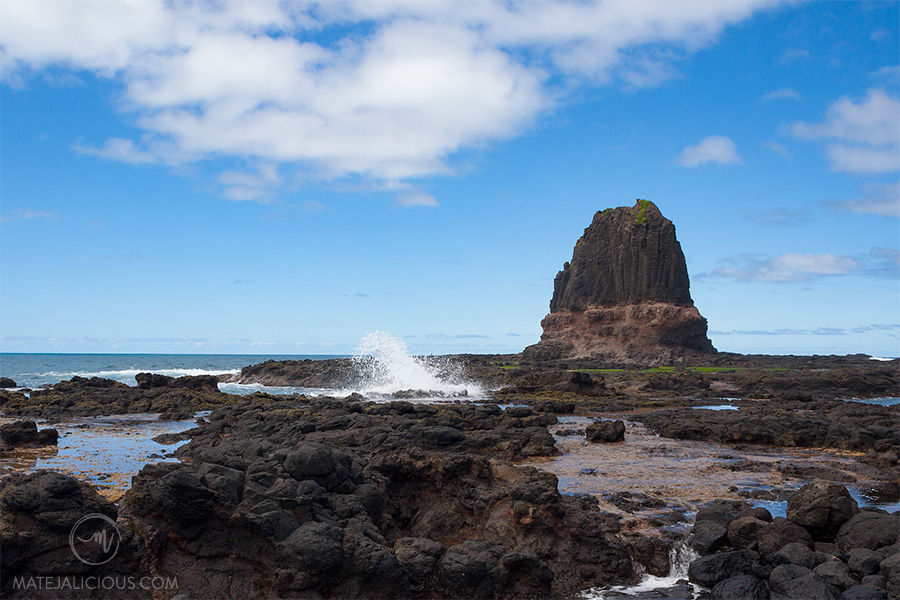 Beaches of Mornington Peninsula
The beach is somewhat an obvious choice when you're exploring vibrant coastal villages of the Mornington Peninsula. Without a doubt, they are the reason this has become one of the most popular summer destinations for Melbournians. Just an hour's drive from the city opens up many great opportunities for a swim and beach strolls. Both bay and back beaches are popular, but each for their unique reason.
White sandy Port Phillip beaches (Sorrento, Rye, Dromana, Mornington) are shallow and perfect for swimming. They are ideal for families as well. If you want to chase the waves, it's best to head towards the ocean beaches on the outer side of the peninsula (Portsea, Sorrento, Gunnamatta, Point Leo). Diamond Bay Beach is another good choice as it gets a bit more protected.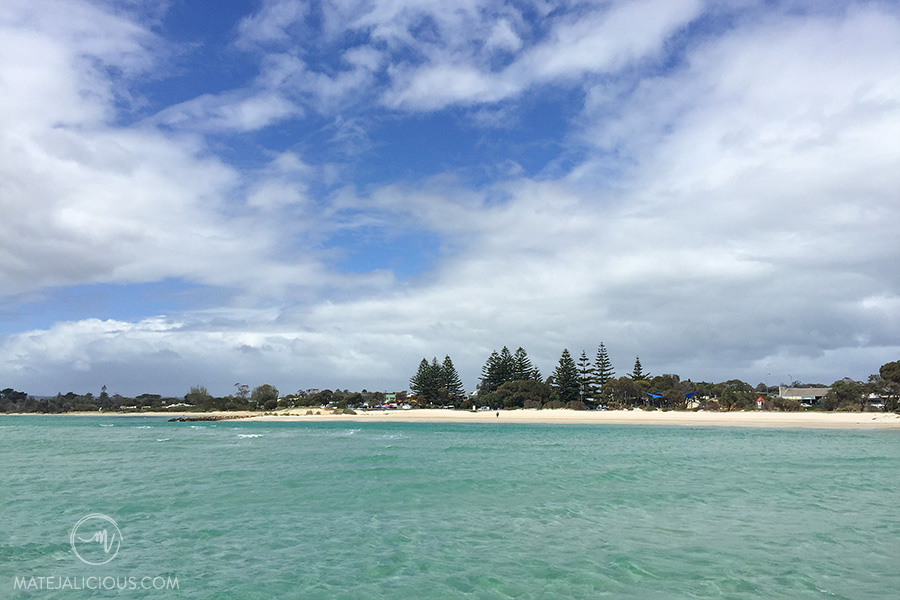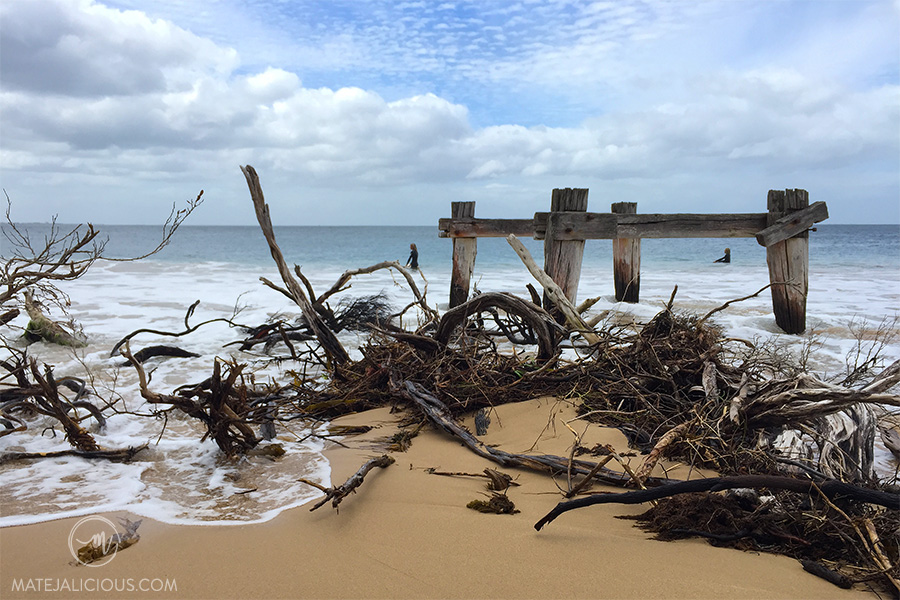 I recommend you spend at least a day exploring Mornington Peninsula. You can quickly return to Melbourne. Alternatively, you can take a 40 min ferry trip from Sorrento across the Port Filip Bay and then continue your journey on the Great Ocean Road.
The Mornington Peninsula is a perfect place to unwind, soak up the beautiful landscape and embrace the strong winds. Head to the beach, visit some of the historic places, or cruise along both sides of the peninsula to find the multitude of breathtaking moments that can only be experienced here.
TRAVEL TIP: Best way to move around the Mornington Peninsula is to rent a car. You'll be able to cover a lot of the area and also discover some hidden gems.
→ Also Check: Melbourne Weekend Getaway
Love it? Pin it!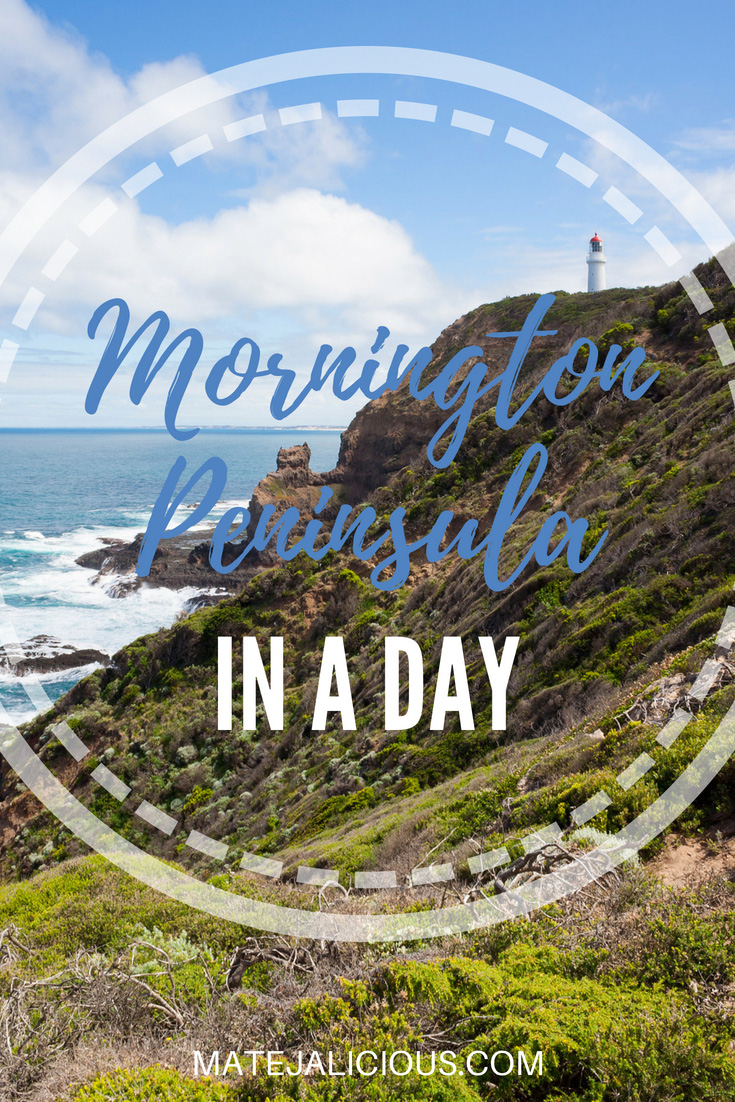 Leave a reply