TRAVEL DESTINATION: Mt Te Aroha, Waikato region, North Island, New Zealand
TRAVEL DURATION: 1 day trip
Time for a new challenge
Daily challenges that I create for myself are sometimes the only thing that gets me outdoors and moving. It becomes even easier when there is another mountain or peak in question. One day trips to such places have pluses and minuses. A definite plus is a sense of accomplishment when you realize how full your day was and that in addition you were able to sleep in your own bed at the end of a day.
On the other hand, you might miss the absolutely amazing sunrises and sunsets that you can witness from the top of a mountain early or late in the day. Living on South Island would be an ideal solution if the hills and mountains are your preferred choice of a playground. For us in Auckland it means some driving to the next closest challenging peak. Quickly we run out of options. Daily trips eventually take longer commutes and often become an overnight stay.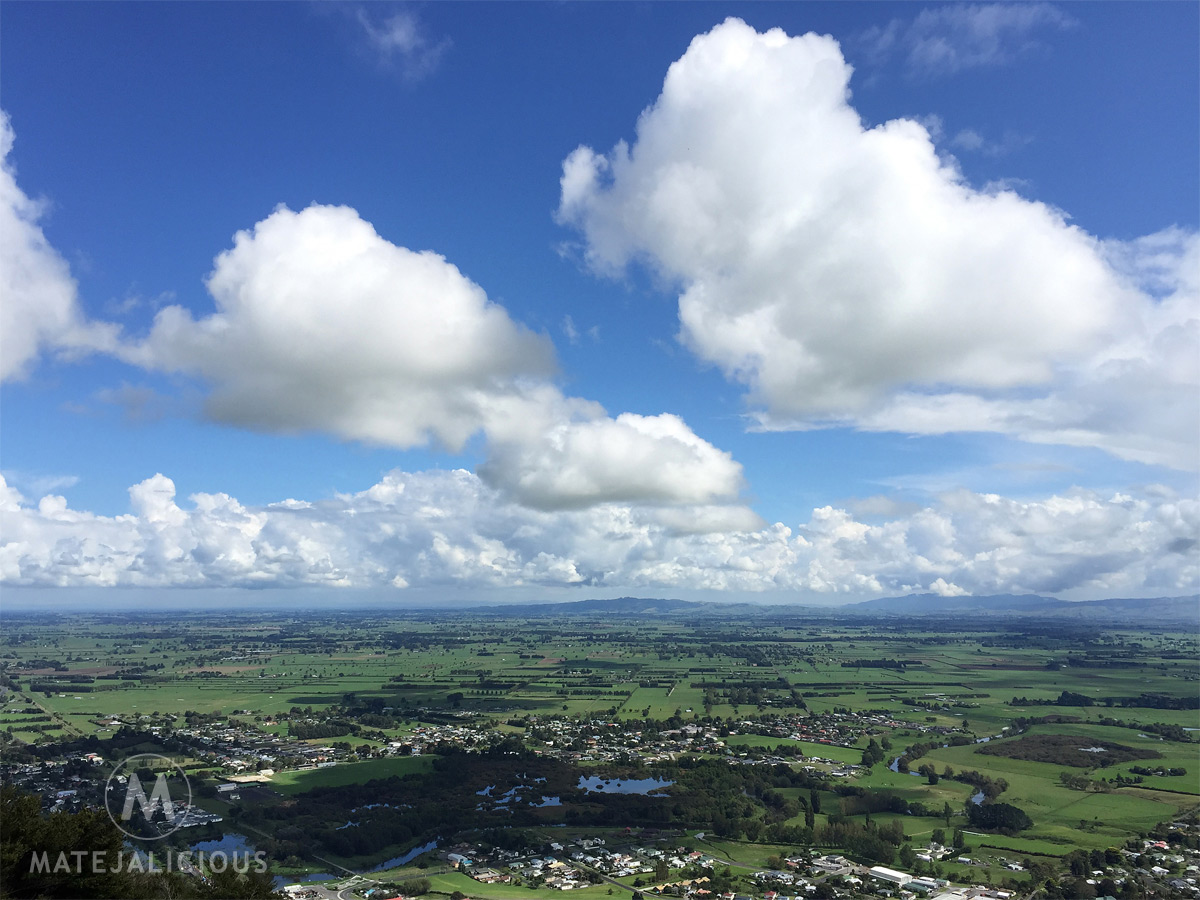 DOC is a great general source of information about walking and tramping activities around New Zealand. You can easily locate mountains and tracks in the specific area. Additionally, you can also filter them according to the level of difficulty and duration. Mt Te Aroha caught my attention this time. With 953m it boasts across Kaimai-Mamaku Forest Park.
Te Aroha Track
The track starts at Mokena Geyser and leads to Whakapipi lookout point where you get clear views of the Hauraki Plains towards the Coromandel Peninsula. After that, the trail becomes steep and challenging. For me, the main challenge was the muddy and slippery surface of the path. I later gave in and wholeheartedly embraced my dirty shoes and legs.
I totally enjoyed being immersed in a forest landscape around me. My lungs were constantly expanding and receiving all the good energy that tall trees radiate. What a wonderful realization: trees and forests are so rejuvenating and can make such a difference in our lives.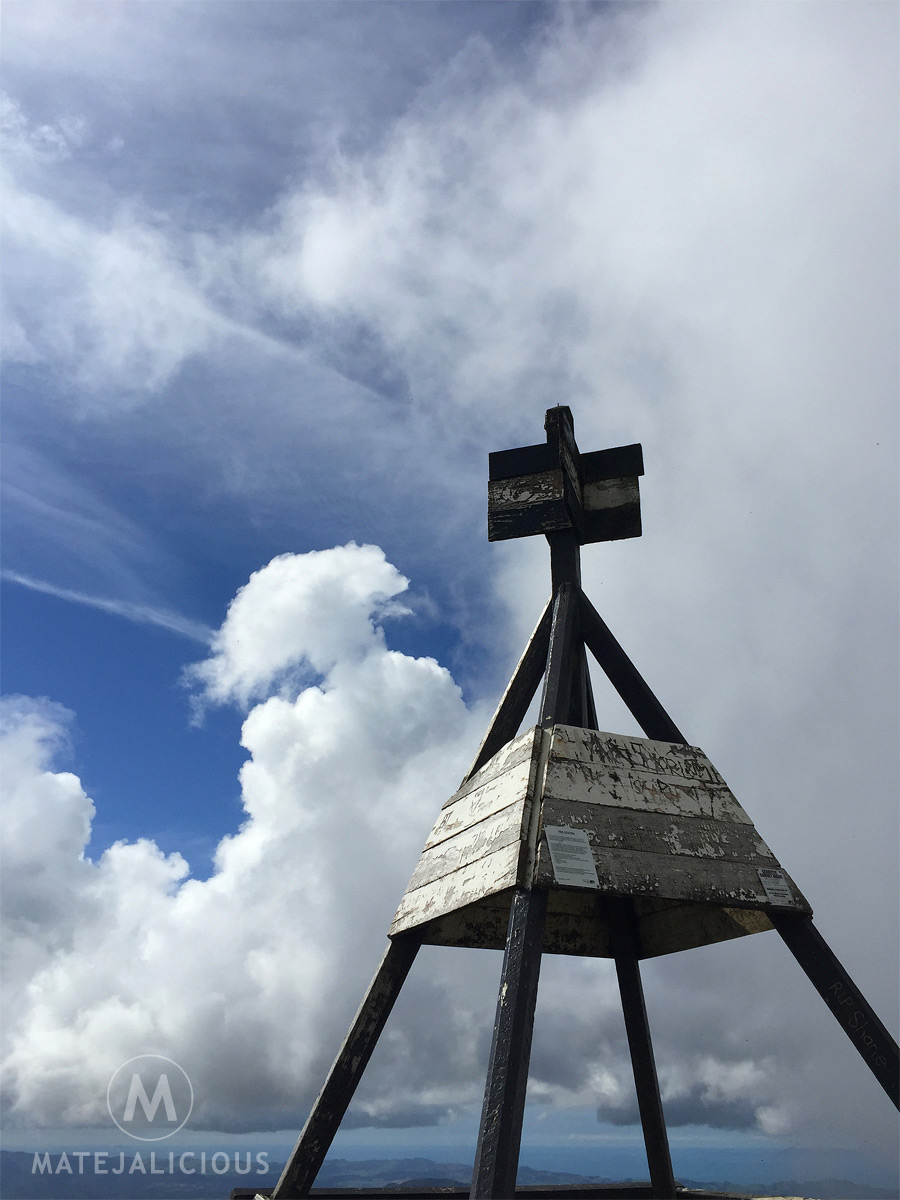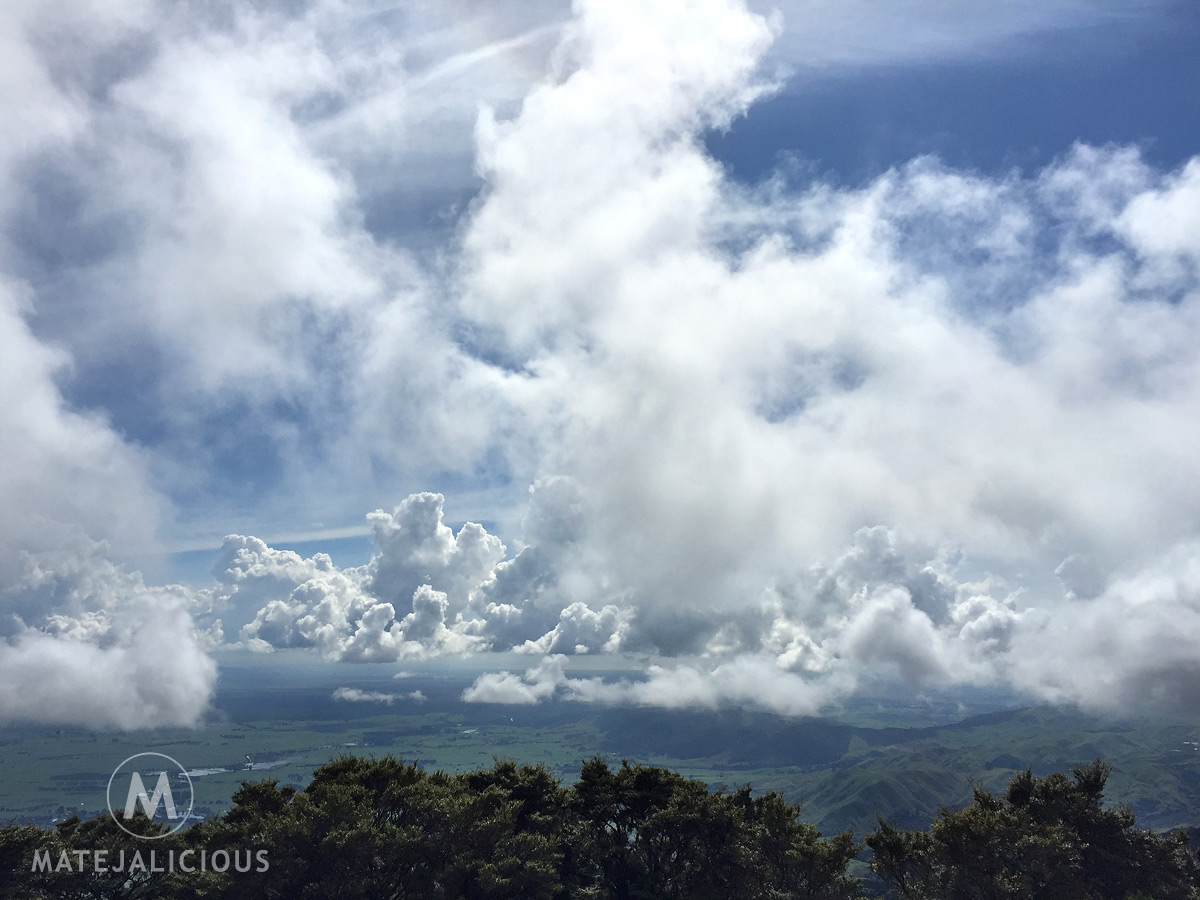 360-degree views from the summit were amazing. On a sunny day like this, when clouds danced around the summit, revealing only certain parts of the landscape beneath at the time, I felt I'm above the existing reality. The descent from the mountain might be a bit more challenging for some because of the slippery surface. It's good to be smart about it. Take your time if you find you have a challenge with the grip.
There are options
Alternatively, you can choose a longer track for a descent that also begins at the summit. It's called a Tui Mine Loop Track. This time I chose the first option but next time I might check the other one just for a change. There are mineral spas and thermal hot pools located at the foot of Mt Te Aroha. You will even find an i-SITE, a District Museum and many relaxing spots in the Domain area.
One day trip was actually quite rewarding. An impressive 913m altitude change of the completed track made me believe I was ready for new challenges.
TRAVEL TIP: Be cautious of the speed reductions from 100 km/h to 90 km/h on areas along the State Highway 2 if you are traveling from Auckland. It's quite easy to overlook them and it might just save you a couple of dollars.
→ Also check: Muddy Mt Karioi
Love it? Pin it!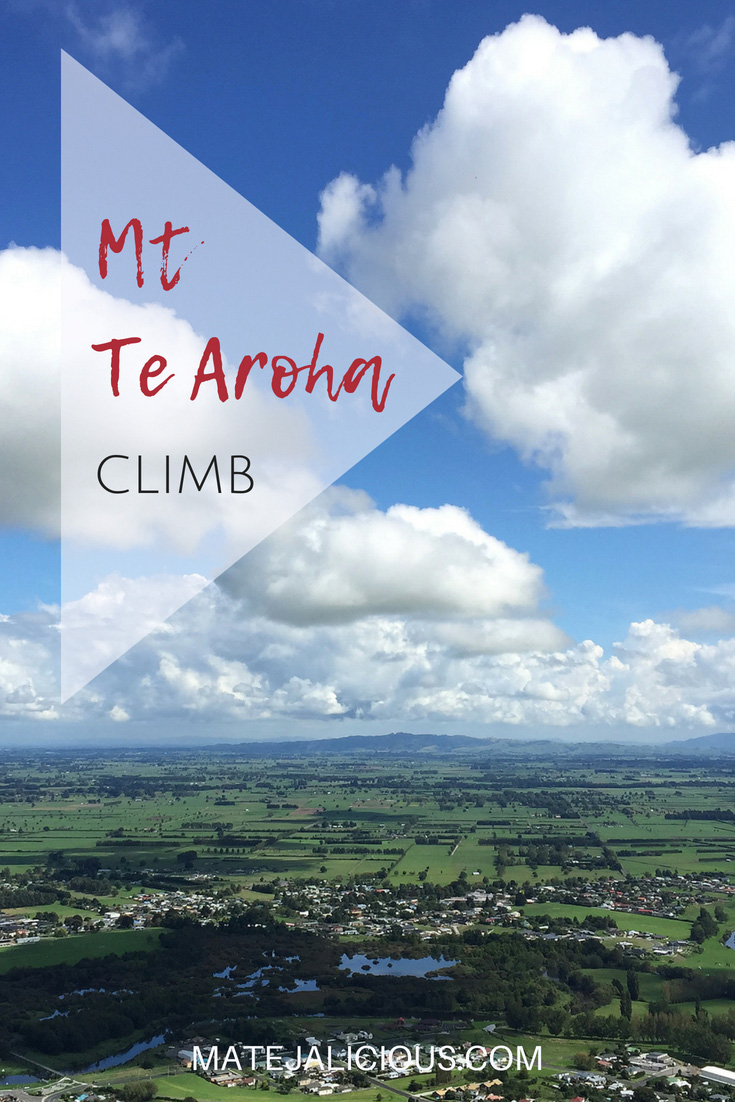 Leave a reply