Looking back to 2018, it's been a rollercoaster year. From travel dreaming during the long New Zealand winter to all the superlative moments that happened – all in all, 2018 has been filled with some great adventures.
There are places I fell in love with and trips that surprised me beyond my imagination. There were also journeys that never happened and turned out to be missed opportunities.
At the end of this passing year, I am focusing on the positives and leaving out the bad and the ugly. Travel, in my opinion, needs to be celebrated. It also needs to inspire. Those not-so-fortunate moments, however, deserve a separate post.
So here it is – my 2018 travels in retrospect.
Best Beach
Beaches are something I always look forward to visiting when I explore and travel. Rarotonga has always been my prime refuge from the long NZ winters. Sandy beach at Aroa Lagoon Marine Sanctuary on the south-west point of the island was such a perfect find this time around. Crystal clear coral reef waters here are so abundant with amazing underwater life and exotic fish! If you're lucky you might also spot a group of whales quite close to the reef edge!
Best Local
Kaipara has won my heart this year. It's been under my radar for so long! This region just north of Auckland has so much to offer. I'm still captivated by the natural beauty found here and plan to explore more of it in the upcoming year.
Best Tour
The day out on the water with the amazing Ningaloo Whale Shark-N-Dive team was absolutely awesome and perfect in every way. They took such good care of every possible aspect of the experience, that I highly recommend their service to anyone that considers exploring Ningaloo Reef waters. They are (together with 6 whale sharks we encountered that day) to be blamed for some of my best 2018 moments.
Best Weekend Getaway
A quick scenery change is something we often expect from a quick getaway. Queenstown is such a perfect choice here in New Zealand to experience a slightly different landscape. It actually reminds me of Slovenian Alps back home, and will therefore always remain one of the places I happily return to.
Best Road Trip
Western Australia was THE road trip of this year for me. Days on the road were filled with adventures and journeys through the unknown landscapes. There's nothing that feels quite as freeing as the open road and anticipation of the new experience!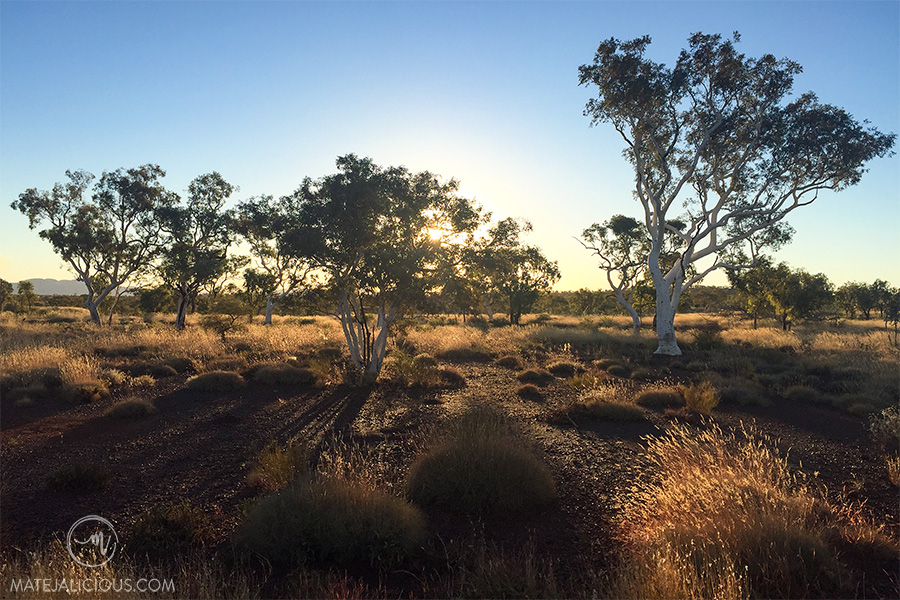 Best Hike
Cape Brett in NZ's Bay of Islands was the hardest, but also the most rewarding hike I completed this year. I successfully squeezed it into 1 day and celebrated the overall exhaustion with a pint (or two) of beer in a local bar. That's how it's done.
Best Views
All the amazing images of the view from Roy's Peak couldn't have prepared me for the beauty this mountaintop actually displays. The half-a-day hiking adventure will become one of your most precious memories too, if you give it a chance when you're visiting the Southern Alps.
Best Experience
Sharing the love of traveling with my family has to be one of the most joyful experiences. Something that's hard to exceed. I feel so lucky that this year I was able to explore some beautiful spots of New Zealand and Rarotonga with my dear ones!
Best Discovery
In 2018 I have been quite drawn to discover and explore NZ waterfalls. Because Waitakere Ranges Regional Park has now been closed for most of the year, it was unavoidable for me to find other nearby places abundant with this natural feature. It's always so much fun to make an adventure out of such road trips and I feel it's something I'll further bring with me to the upcoming year.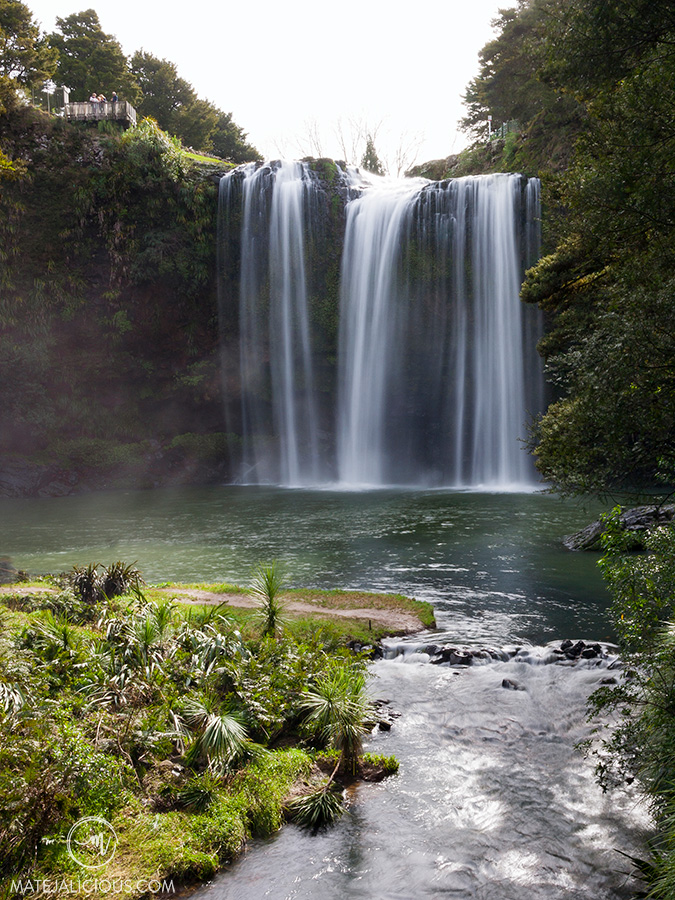 Best Extreme
Shotover Jet Queenstown claims to be 'the world's most exciting jet boat ride'. I think they might just have it right. Shotover River Canyon walls were too often too close to touching during the thrilling ride. After a couple of 360° spins, I kind of let go of the little control I thought I was left with, and accepted that this could as well be my last day. Luckily, the ride was the last minute decision which meant I didn't have time to overthink it or lose any sleep over it. And I suggest you do the same!
Best Solo
While I have one more solo adventure planned ahead before the year ends, there was a weekend away exploring Kaipara Region this year that's filled me with so much energy and new experiences. To have the chance to hike, explore the coastal landscape, chase waterfalls, photograph, and connect with nature at my own pace – these are the things that have become very precious to me.
Best Moment
The most precious moments often happen unexpectedly. My WA road trip was slowly coming to an end. During those last travel days, our awareness often rises and becomes magnified as we try to grasp all the beauty around us before it vanishes.
Sunset watching on WA's Eighty Mile Beach was a perfect representation of that. The evening was filled with laughter, and playful dolphins were keeping us company just off the shore the whole time. How can you not fall in love with nature?
Best Instagram
With Instagram being my favourite social platform, it's only fair to include my 2018 Best Nine in this bunch. These were most loved photos on the app:
Best Lesson Learned
We often dream of far away landscapes and unexplored corners of the world and forget about our own little place under the sun. If there was anything I learned this year, it was this: my home is just as exciting and magical. This realization might sometimes come to us after being away for a while, or when we decide to look closer. The adventure can always happen in our own backyards as well.
What were your most joyful and memorable travel moments in 2018? I'd like to know, so please leave your comment below. Happy 2019 and keep traveling and exploring as much as you can!
→ Also check:
My 12 most special travel moments of 2017
My 2016 Travel Adventures in Photos
Pin this for later…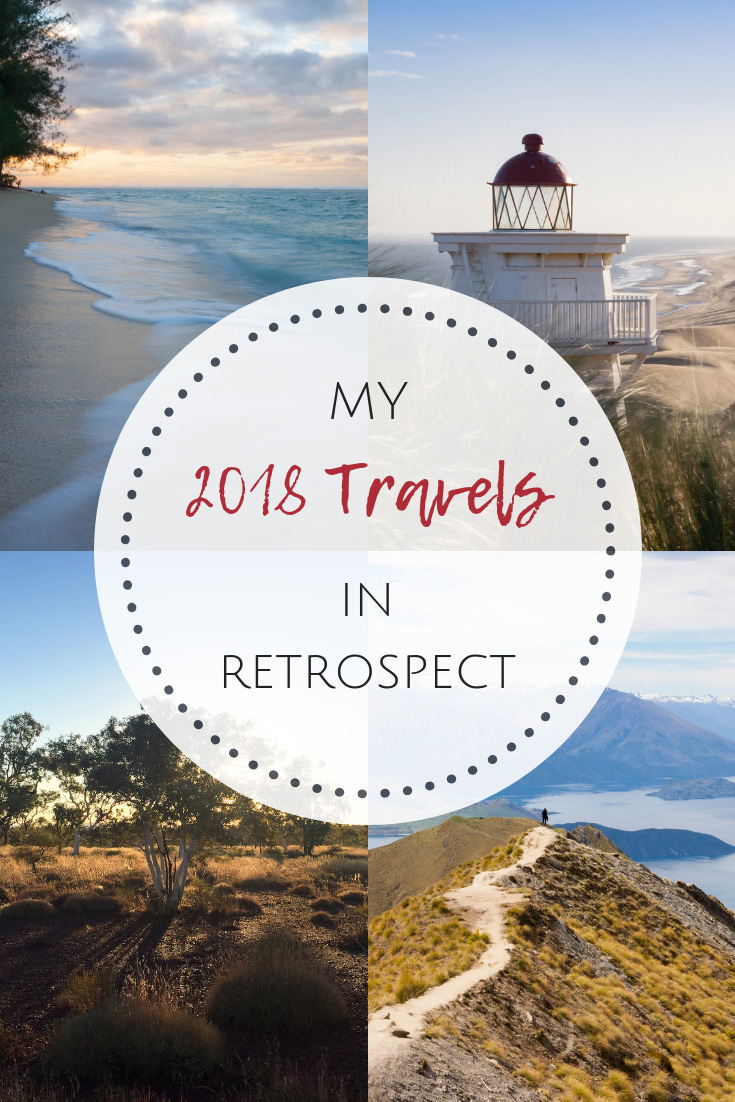 Leave a reply