TRAVEL DESTINATION: Tāwharanui Regional Park, Auckland, New Zealand
TRAVEL DURATION: Half day hike
Tāwharanui Regional Park is a place that I keep visiting during the summer months. Mostly for the swim. It's just been recently that I realized there's more to this area on the tip of the Tāwharanui Peninsula. It takes a good hour to reach it from Auckland. The main road leads through Matakana, while the final part of the peninsula drive, around 5 km, is on a gravel road.
Caves and Rock Pools
One of the great surprises of the Anchor Bay Beach here are the caves of the Flat Rock, that can be explored on the low tide. There is also a rock platform exposed on the low tide where I was able to spot crabs and shrimps. You can watch amazing rock pools forming when the tide goes out. Summers are ideal for swimming and snorkeling. It's also a good place for fishing (specific areas only), surfing, camping and mountain biking all year round.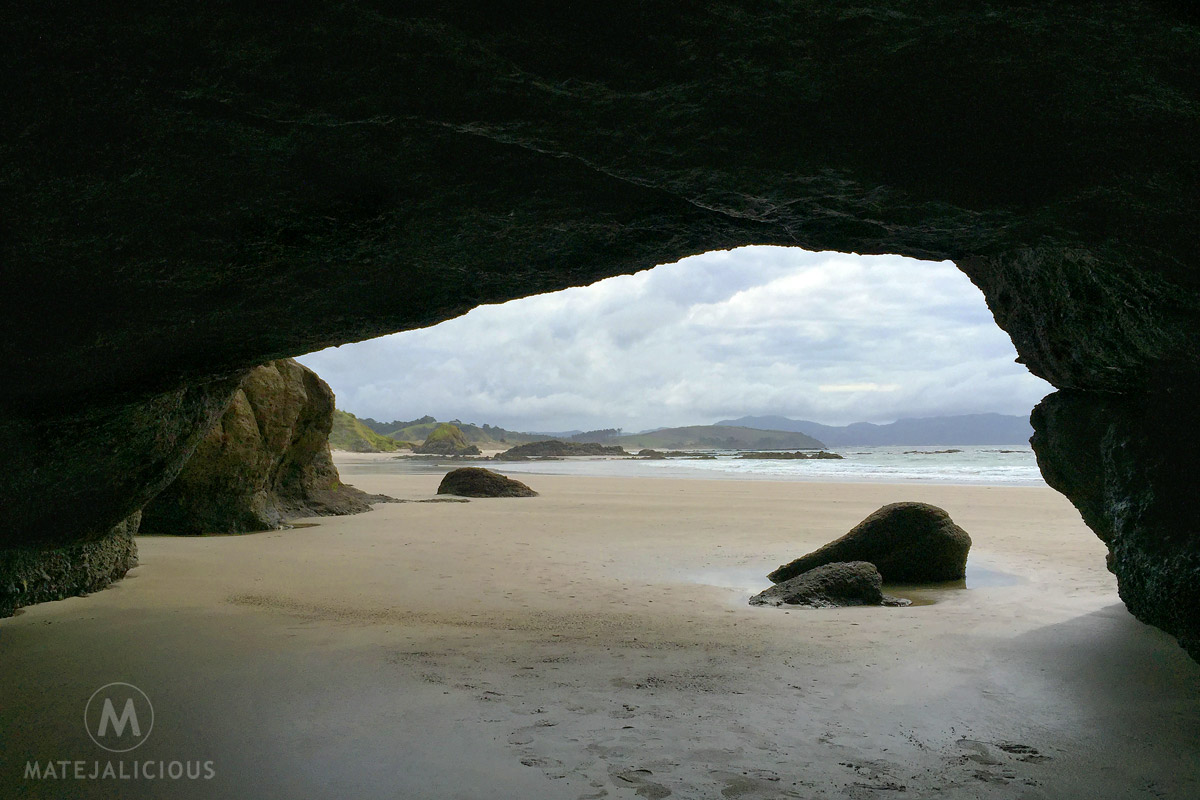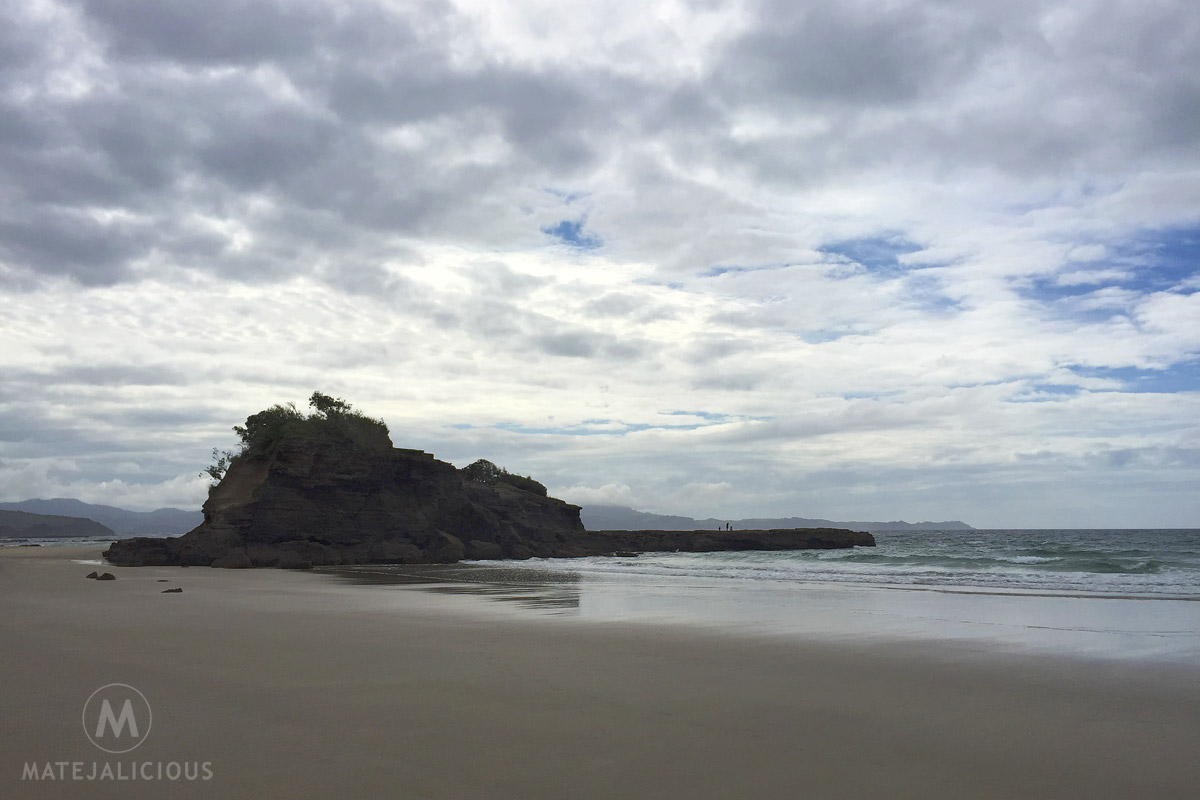 Tāwharanui Hiking
Hiking is what brought me here this time after I realized there is so much to explore by foot. You can choose from many options: short or long walks that take from 30 minutes and up to 4 hours and more. You're also able to combine a couple of them to get more distance. I decided to go with a North/South Coast Track and on my way added a Tokatū Loop Track and a part of the West End Track at the end of the hike. It took me about 3 hours all together to complete it.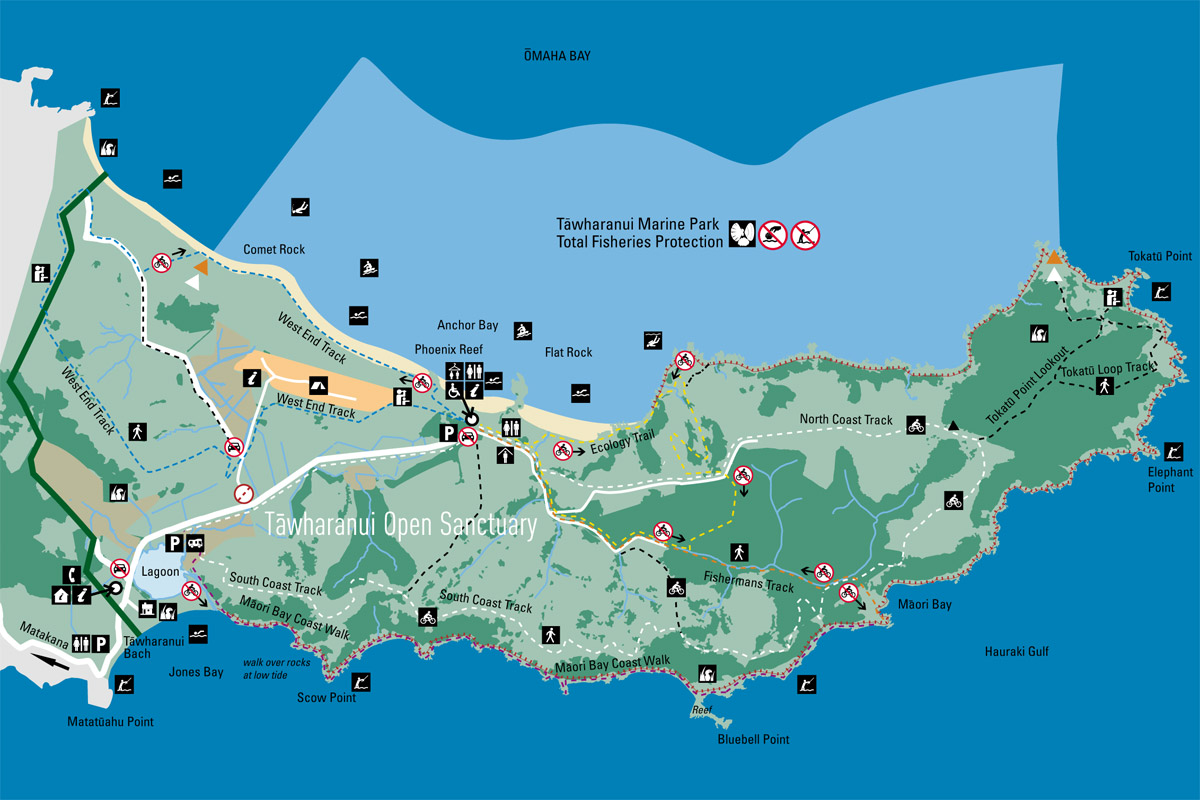 Map Source: Auckland Council
North/South Coast Track begins through the cow pasture land. This is a short and steady walk through the hillock. The views here are wonderful. I was able to see the whole Anchor Bay with Ōmaha Bay in the background. In front of me were Little Barrier Island and Great Barrier Island, both appearing quite close on a clear sunny day. All the coastal area in the view here is the Tāwharanui Marine Reserve, a total fisheries protection part of the wider Ōmaha Bay.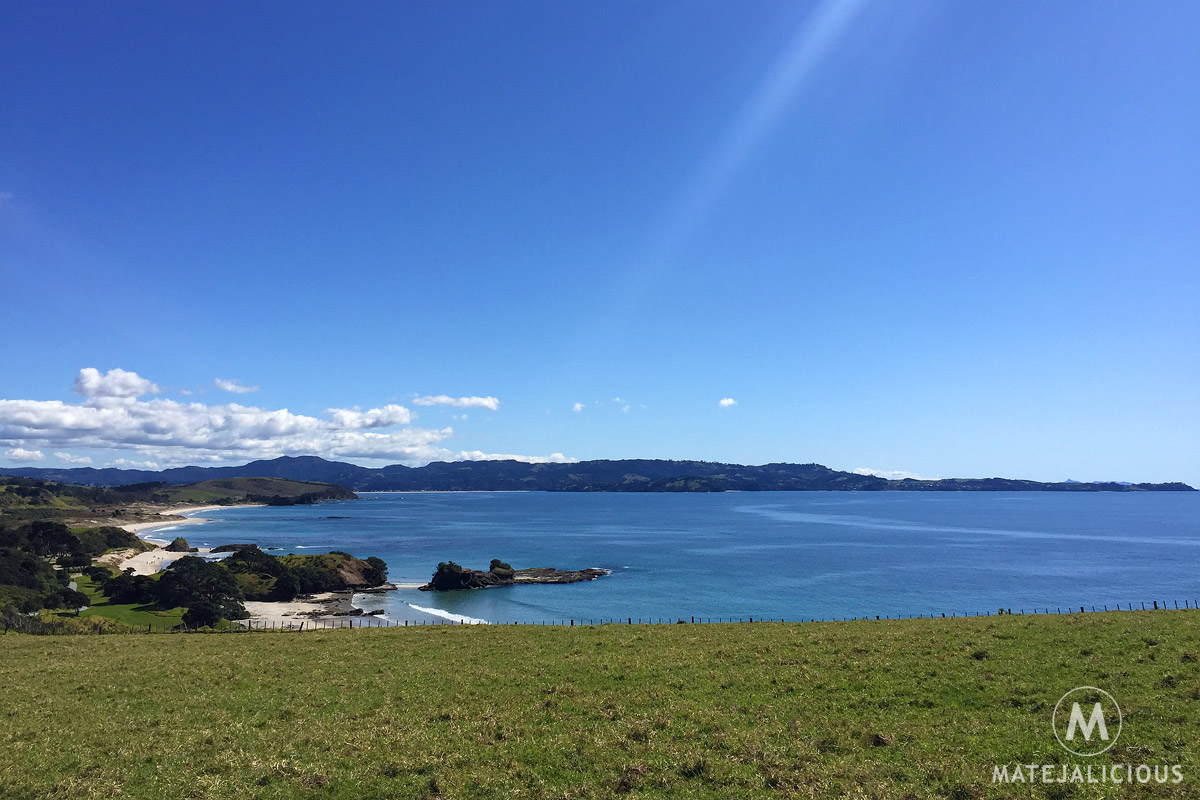 I soon reached the crossroad with options to continue to South Cross Track or do a detour to Tokatū Loop Track. I recommend you just do it (the loop track). You won't be disappointed. As I was making my way through the beautiful Manuka fields I was having one of the best experiences of this hike. It's springtime here and all these Manuka trees and shrubs are blooming. Small white flowers are sending out the characteristic sweet fragrance. Paradise.
I was quickly approaching the end of the peninsula and breathtaking views opened up for me. I sure wanted to linger here at Tokatū Point Lookout a bit longer as I didn't expect to come across such interesting rock formations and cliffs. This was the perfect opportunity to soak it all in and remember the moment! Kawau Island is located directly in front of the end of the peninsula. Because fishing in this area is only allowed above the Marine Reserve, many fishing boats were crossing this coastal stretch.
Once again Tokatū Loop Track brought me back to the crossroad. The initial idea was to do the Māori Bay Coast Walk, which directly follows the coastline and is doable at mid and low tide only. However, I realized this track was closed when I reached Māori Bay. So instead I continued the hike on the parallel South Coast Track through coastal pastures.
It offered amazing views of Kawau Bay with Kawau Island. Reaching Tawaharanui Beach quite quickly made me want to prolong this hike for a bit, so I put in another half an hour with a part of the West End Track. These hills were full of friendly farm sheep at this time of the year, keeping me company all the way back to the starting point at Anchor Bay.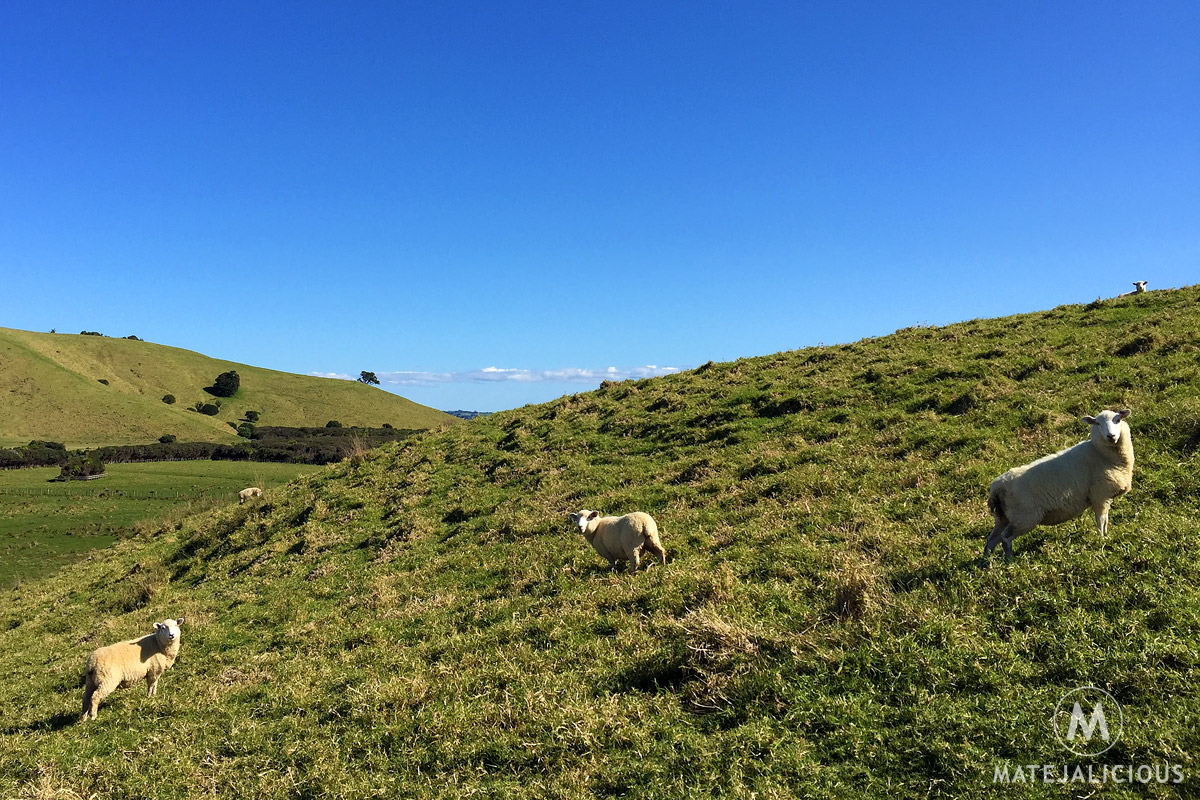 The hike is physically not difficult and can be completed by anyone that has 3-4 hours. The best thing about the Tāwharanui Regional Park are the options you have to create the hiking experience according to your preferences. Anything goes truly. 20 minutes to 4 hour walks are all unique and different. The landscape is beautiful and this place is definitely worth the visit. Above all, summers are extra special here. You are able to explore the underworld, hit the waves or just relax on many spots around the beach and the park.

TRAVEL TIP: I recommend bringing some water and snacks with you for the hike. You can also have a picnic when you again reach your starting point at Anchor Bay. There are many wonderful spots to do that. An alternative is to stop in Matakana on your drive back. There are quite a few nice places with fresh local food and wine.
→ Also check: Muddy Mt Karioi
Pin This!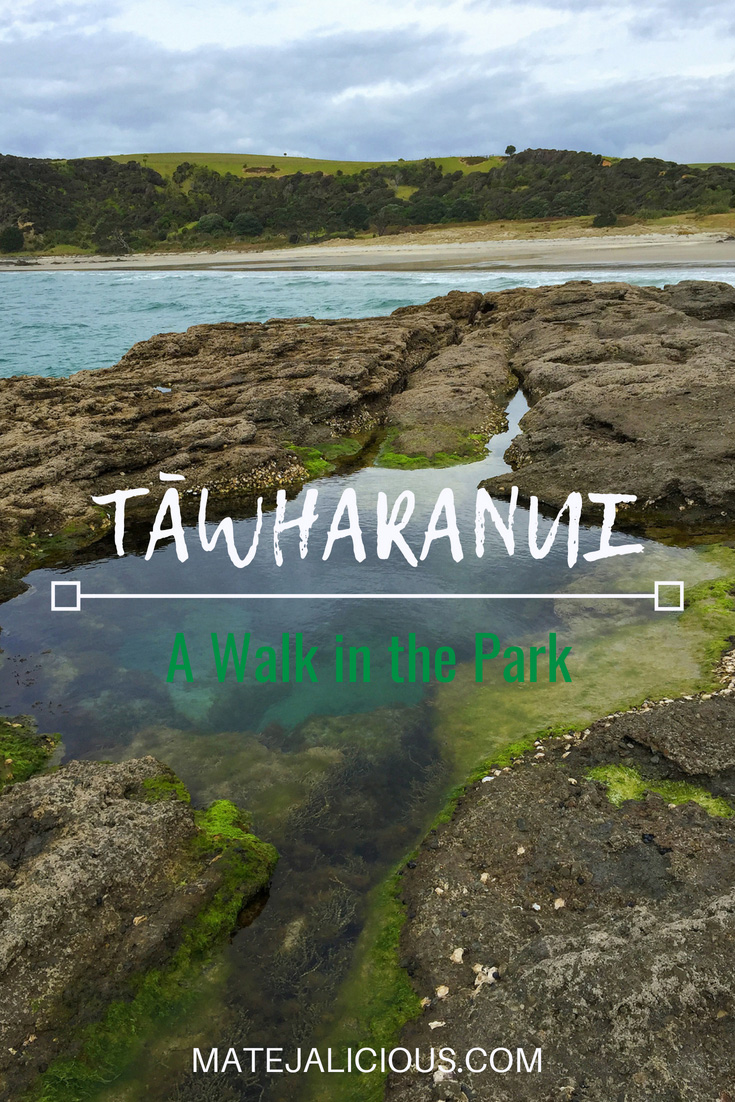 Leave a reply