TRAVEL DESTINATION: Whangarei Heads, Northland, North Island, New Zealand
There are places in everyone's life where things seem more real and special. One of such sites for me here in New Zealand is Whangarei Heads. First time I found myself exploring the peninsula was a couple of years ago when I was in search of a summer beach where I could swim and soak up the sun. I discovered Ocean Beach. On Google Maps, it seemed just right from above.
Fast forward a few years and I'm still returning to this place. Mostly on summer days. Whangarei Heads and especially the Ocean Beach have become my ideal weekend getaway. Lazy chill out days, white sandy beaches, sunshine, and simplicity. Things are just right here.
Today I am sharing the essential guide to Whangarei Heads with you, so join me in discovering this special area of NZ's North Island!
ABOUT WHANGAREI HEADS
Whangarei Heads is a peninsula, positioned east from Northland's largest city Whangarei. You arrive at the tip of the peninsula in about 2.5 hours if you drive from Auckland. You can also make many stops along the way if you're not in a hurry. More about those points of interest a bit later.
On the other hand, you can also fly in from Auckland if that's more convenient for you. Whangarei Airport is only a short 10-minute drive from the town centre and already on the way to the Whangarei Heads.
The coastal drive to the tip of the Whangarei Heads is absolutely amazing. It's actually one of the best parts of the whole experience. For me, this stretch is always saturated with anticipation and marvel all at once as I'm cruising past little bays and coastal villages. As you arrive at the end point, you get the direct access and views out to the South Pacific Ocean.
You can make numerous stops along this road for either food, hikes, swim or photography. One of the best things here are the views of the dominating mountains that are for me the true iconic symbols of the peninsula. Their overpowering presence in this landscape can already be seen back from the highway as you're approaching Whangarei.
You can easily find different activities in this area when visiting. From beach walks, water sports, and numerous hiking opportunities – there really is no shortage of things to fill your day with. So, let's explore a few of them.
BEACHES
Ocean Beach
I'll start with where it all began for me: the wild and beautiful Ocean Beach, located at the end point of the Whangarei Heads area. The swim here is amazing. Different every time, just as the ocean itself. The place radiates this enormous amount of energy. It never fails to pull me in, and I always just want to come back for more.
The beach is ideal for swimming, surfing, body boarding, long walks, sunrise watching, but also perfect just for waves watching and enjoying the sun. I love throwing myself into crashing waves on a hot summer day, swimming in the calmest waters on special occasions, and soaking up the sunshine and positive energy this place is surrounded with.
If you're into surfing you won't be disappointed either. I've seen some great ocean movement here and you can instantly tell this beach is quite popular with the pros. Other than that, I recommend you visit this place for some of the best sunrises. You won't be disappointed either.
Other Beaches
Besides the Ocean Beach at the end of the peninsula, there are numerous sheltered bays and secluded beaches scattered along the inner coastal harbour drive. Whangarei Harbour is more than 23km long, so everything is happening on tides here. Low tide gets you out exploring otherwise hidden spots. On a high tide, though, you're able to get in some swimming and enjoy other activities on the water.
McGregor, Urquhart and McLeod beaches, found along this drive, got their names after the early Scottish settlers of this district. The waters here are calm and are perfect for family hangouts, lazy/laid-back picnics, kayaking, fishing, as well as swimming.
Smugglers Bay is one of the peninsula's gems that needs to be discovered. The best option is to park in Urquhart Bay and then walk across the farmland for about 20 minutes to reach this secluded but gorgeous beach. It's ideal for swimming and snorkeling, and you'll even be able to find some shade here.
HIKING
For me, hiking and climbing mean much more than just accomplishing another peak or mountain to tick off my bucket list. It's not even about the physical endurance, although I enjoy having my legs and ass workout done. It's primarily about being immersed in nature, the silence, meaningful conversations, deep breaths of fresh air, the view and the sense of oneness. I could go on and on. Suggest the place and time, and I'm in.
Exercise is also something I always look forward to incorporating into my time spent in the Whangarei Heads area. Hiking trails here are more than just another daily challenge. They honestly always get me excited! Nothing gets me more thrilled than reaching the top of the 135 million years old dormant volcano that abruptly rises above the sea level. I'm continuously amazed by the striking views of the landscape below.
So let's get our hearts pumping and explore a few coastal and forest track walks that are hidden in this landscape.
Mt Manaia
The prominent silhouette of rocky Mount Manaia has always seemed majestic to me while driving on the Whangarei Head's ocean road. I had been imagining the view from the summit of this 403m mountain for a long time, guessing that the top view of the busy Whangarei Heads landscape must be spectacular. The mountain is a remnant of a long-ago erupted volcano. Today it's covered with native coastal forest and green bush, and wrapped in vibrant birdsong.
Mt Manaia track is clear, well maintained and marked right to the foothills of the very top, from where you need to improvise a bit to reach the summit. There are numerous lookout points along the path from where you're able to get glimpses of the wider peninsula area. As I mentioned, you might find the upper slopes of the climb a bit steep and challenging. Just keep pushing through this part and you'll soon reach the summit. You'll get an iconic 360-degree view of the Bream Bay, Whangarei Harbour, the ocean and nearby islands.
The landscape beneath me on the day of the hike was gorgeous even if the sky was half covered with clouds. A few photos, several long gazes, and happy deep breaths later, and off I go. The day was complete.
Time: The whole hike takes under 2 hours to finish.
Bream Head Walk
One of the more known hikes in the area is Bream Head Walk. It partially overlaps Te Whara Loop and then continues further along this beautiful coastal ridge all the way to Urquhart Bay car park on the inner side of the peninsula. This is a 12km long hike that's narrow, uneven and steep in places, and follows an ancient Maori track. It takes around 6 hours to complete.
You'll pass 2 of the highest points in this coastal area – Mt Lion (395m) and Bream Head Summit (476m). Make sure to have transportation arranged at the hike's end so you can return to the starting point at the Ocean Beach (this hike can, of course, be completed the opposite way).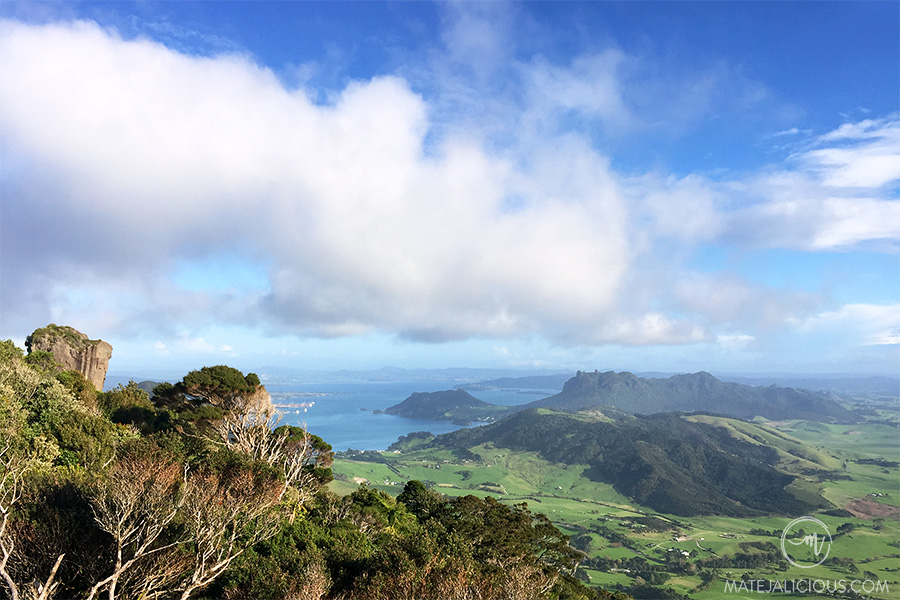 Te Whara Loop
The Te Whara Loop track is a short but absolutely rewarding hike that starts and finishes at the Ocean Beach. If you only have a couple of hours to explore Whangarei Heads by foot, I would recommend you choose this hike. Please note that the initial part of this trail overlaps the longer Bream Head Walk.
I totally enjoyed the initial section of this hike, as I gradually climbed along the exposed grassland. The breathtaking views out to Whangarei Heads, across the ocean and islands, start here already. Be sure to stop often and turn around to witness it all!
The sight out to the Bream Head peninsula cliffs from the WW2 Radar Station is one of the best kept secrets in the area. You absolutely must make this quick detour to the viewing platform before reaching the Te Whara summit (476m). Join the Peach Cove Track soon after Te Whara peak to complete the loop and to return back to the starting point at Ocean Beach.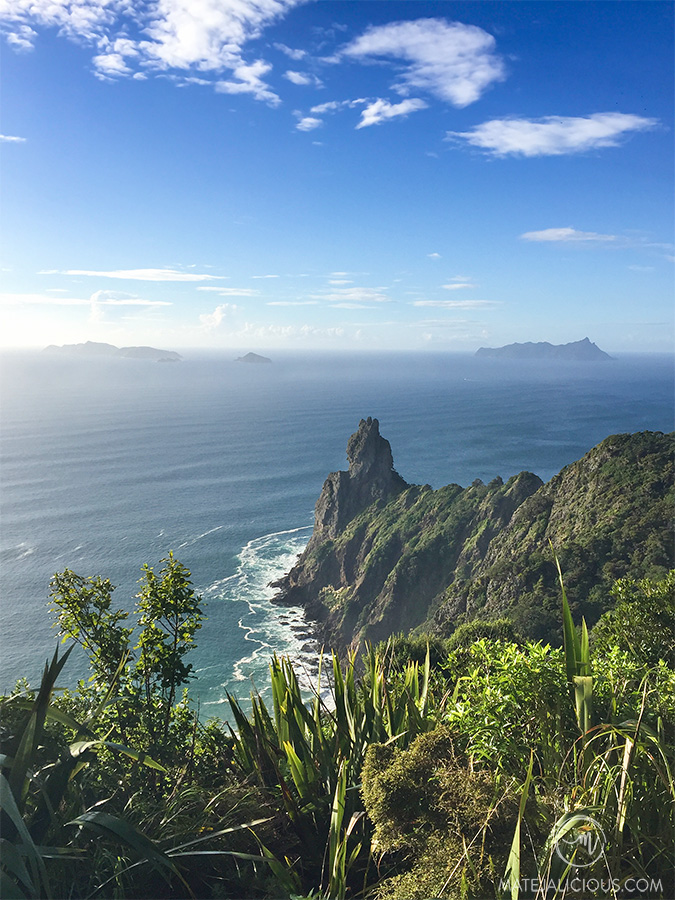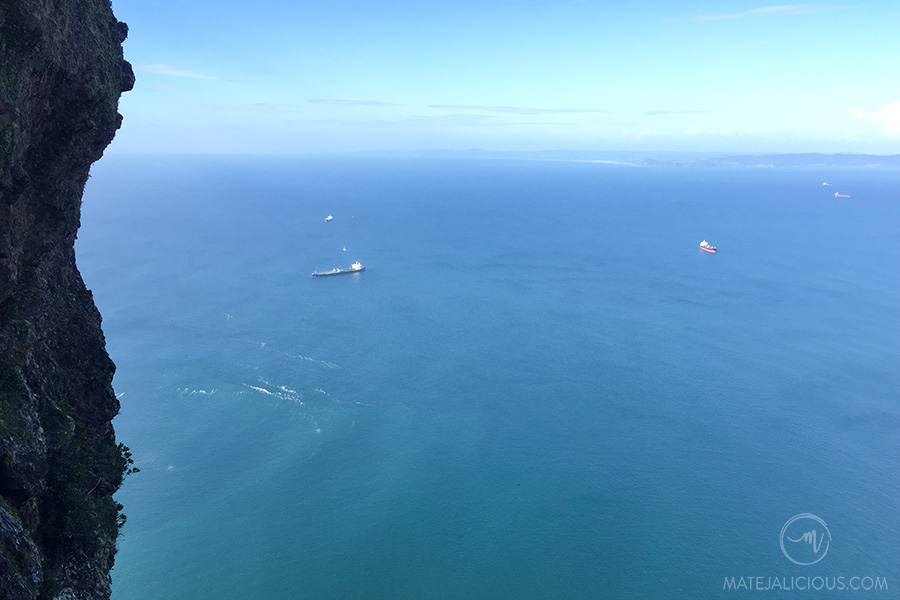 There are many more epic hikes and walks in the area that roll through these rocky volcanic pinnacles. Check out this page for complete hiking options in Whangarei Heads. There truly is something to choose for everyone!
WHERE TO EAT?
Let me say right away that there aren't many options in the Whangarei Heads Peninsula for eating out. Still, you'll be able to find a few local shops, cafes, and bakeries along the coastal drive for your top-ups so you're not totally left dry. I would suggest you bring some food with you if you're staying here for longer and don't wish to drive back to Whangarei for your meals. Trust me, picnics on the beach are awesome!
However, the Parua Bay Tavern is that one place I love to stop in every time I'm in the area. I absolutely love their cosy backyard. The views out to the bays are spectacular. It's a perfect spot to enjoy some beers and nibbles on a hot summer day.
WHERE TO STAY?
There also aren't many hotel and motel options on Whangarei Heads Peninsula for an overnight stay. You'll struggle to find any beside Comfort Hotel Flames Whangarei. Holiday Houses and Book a Bach will give you some more choices. There might also be some good finds through Airbnb. Worth checking out! Summer months are quite packed. Plan ahead so you don't have to drive back to Whangarei every evening only for your overnight stay.
WHAT ELSE?
Every year around Easter time, many local Whangarei Heads artists open their studios to visitors. The Whangarei Heads Arts Trail is a perfect opportunity for visitors to explore the broad range of work that talented artists bring into the light. It's such a great way to promote the community and Whangarei Heads as a tourist destination!
In addition, you'll find some great options if you're searching for adventures in Whangarei Heads. Heads Up Outdoor Adventure offer Mountain Bikes and Monster Scooters activities. You can also do scenic horse rides with Coastal Riding at Whangarei Heads while immersing yourself in some amazing scenery.
BEYOND WHANGAREI HEADS
When staying in Whangarei Heads I always either start or end my trip by visiting at least one of the nearby points of interest.
Whangarei
Subtropical Whangarei is New Zealand's northernmost city that makes for a perfect stopover. The heart of the city offers many dining opportunities, cafes, museums, galleries, shops, as well as an international town basin marina. You'll quickly realize that apart from the compact Quayside in the town centre you are mainly surrounded by an abundance of natural beauty.
Picturesque 26.3m tall Whangarei Falls (Otuihau) is amazing. The waterfall is located just a short drive north of the city. As a well-known landmark, it's an absolute must place to explore. There are even more waterfalls in the Whangarei District (6 all together), so you're truly in for a treat if you love chasing them.
Keen to stretch your legs? Climbing volcanic cone Parihaka (at 241m it's city's highest point) or finishing the Hatea Loop river walkway will ensure that you see the city from a fresh perspective.
Tutukaka
Further north you can explore the beautiful underwater world of the Tutukaka Coast at the amazing Poor Knights Islands Marine Reserve. You can be sure to find an appropriate activity for yourself here to stay busy for a couple of days. Tidal Mermaid Pools are another gem hidden off the Matapouri Beach that are well worth stopping for.
Although it takes a bit of an effort to reach the tip of the Whangarei Heads, it's so worth it. The peninsula is a place of natural beauty and striking scenery. It's where you can connect with land, sea and native forest. My excitement levels are up each time I decide to visit this place. Even 2.5 hours drive from Auckland is enjoyable for me. This is without a doubt one of my happy places!
→ Have you found your special happy place that you love returning to? Please share in the comments below.
TRAVEL TIP: When you find your happy place, return to it as often as possible. The more you travel, the more happy places you can return to.
→ Also check: Exploring Rotorua and Hobbiton
Liked it? Pin it!

Leave a reply