Living in New Zealand positions me quite close to the continent down under. I've been lucky enough to go on a couple Australian road trips in the past. Those long journeys through unique landscapes are where I truly started to love the open road and countless kilometers.
Each of my Australian road trips has been an entirely different adventure, depending on the landscape, the season, the type of vehicle and the place in life I was at the moment. However, all of them convinced me again and again that road-tripping is the best way to explore the land down under. It's something I'll continue to do.
Today I collected my thoughts around these road trips, hoping to find a silver lining and lessons that can also be applied to everyday life. Here they are: things that long distance Australian road trips have taught me.
Let Go.
One thing I've learned on my Australian road trips is to let go. Letting go of the control. Letting go of the perfection, expectations, and of the "plan" (there is no plan, really). And, even if I've worked on meticulously perfecting THE plan, I would still need to be willing to adjust or change it in a moment if needed.
I've learned I can't possibly control the weather, circumstances or other people's behavior. When I truly grasped what that means, everything that didn't "fit" rather became a beautiful mess. Sometimes even a sidetrack. Or an unplanned adventure.
Letting go has been by far the biggest lesson road trips in Australia have taught me. Just. Let. Go.
Choose the right timing.
The time of traveling can often be crucial when exploring Australia. Different climates and seasons can potentially bring challenges and disadvantages. For example, in tropical North, you'll probably want to avoid the wet season when much of the land is flooded. If you want to explore beautiful waterfalls, then planning your trip around the heavy water flow could be essential for you. Also, insects and flies can be quite a challenge in some parts of Australia depending on the season.
Swimming with certain fish and whales is possible only during a short window of time when they migrate. There's also a specific time when you can capture dramatic storms and lightning in Northern Australia if that's what interests you. Winter is another timeframe that you'll want to embrace or totally stay away from.
We're lucky because Australia has such diverse landscapes and climates, and there is always a place that thrives under specific weather circumstances. I learned that timing can often mean everything when heading out on an Australian road trip. Doing a bit of planning around it always pays off. Although, as mentioned above – just let go if things don't go as they 'suppose to'.
Go the distance.
Road trips in Australia are all about the distances, they take time, and there are no shortcuts. You have to take the road and just keep rolling until you reach the next spot or destination. Sometimes you have to drive the whole day or for hundreds of miles without reaching a major place or town. Fortunately, there are surprises along the way that can make the trip interesting.
I've learned to quiet those are-we-there-yets and to love the long travel days because that's the time when I can embrace the road and the ever-changing landscape around me. The landscape always delivers, no matter how huge the distances are, or how long or far you're traveling. Embracing the distance is honestly the fastest way to a happier road-tripping in Australia. It pays off to be patient and to learn to love it. After the endless days of driving, you still wish that time would slow down.
All about nature.
In my opinion, every road trip brings you closer to nature, which can't be experienced when visiting the city alone. And that's one thing you won't be missing out on when you hop in your car, motorhome or 4WD, and hit the Australian open road. The landscape is what such a trip is all about here.
Endless deserts, bluest oceans, lush forests and a lot of space. The kind of space that allows you to fill it with your own adventure. I always make sure to spend at least one whole day immersed in nature when road tripping, be it hiking, swimming or some other activity. And so should you!
Make it a solo affair.
Traveling in a group has a lot of advantages. Splitting and sharing the fuel and food bills for one. However, a solo road trip is one of the most rewarding experiences while traveling as it gives you much time to reflect and create your own stories and memories.
Why don't you make the road trip your very own adventure from time to time? It's the perfect moment to go solo traveling when you need some time off. Australia is more than a perfect place to do it.
I'd say Great Ocean Road could be ideal for the first time solo road tripper. It's not too long and it also gives you just enough stopping opportunities if you're starting your journey in Melbourne. On your way back you can either choose to return through the Grampians or go the same way and prolong the trip heading across to the Mornington Peninsula.
Show up.
I always have this urge to show up and witness every sunrise and sunset when I'm on a road trip. I've always imagined they were Universe's special gifts that I am able to "collect" every morning and evening. To me, they truly feel like a reward for waking up early and sticking around late in the evening. I mean, what else am I supposed to do those times anyway? Honestly, is there anything better to do on a road trip?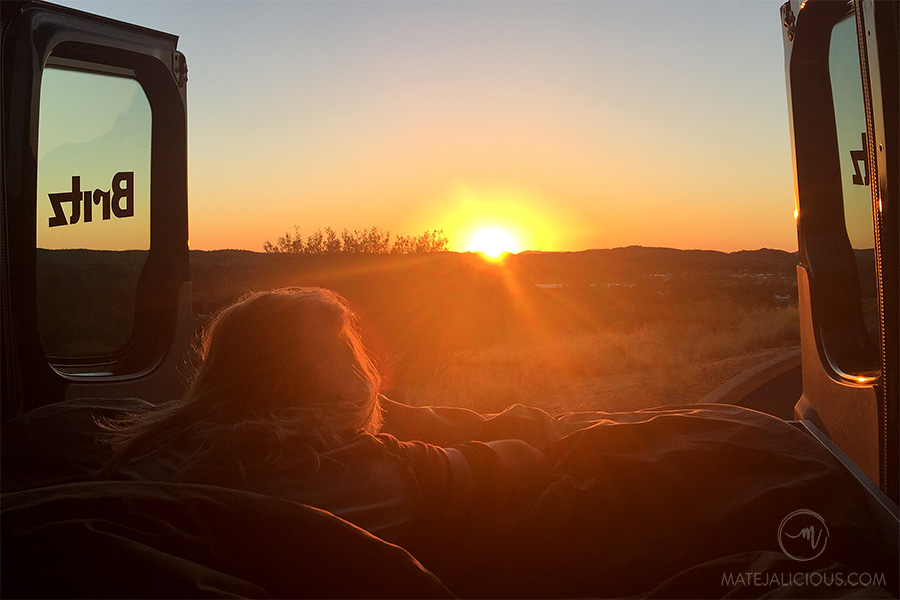 Capture memories.
Chances are you won't do the same Australian road trip again, so you definitely want to remember these special moments. Sure, the really important ones will stick with you in your mental picture as those are the kind that linger around for ages. But do bring the camera with you as well and take pictures for lasting memories.
There are so many details along these long journeys that just slip from the memory. Travel highs and the excitement tend to rob us of seemingly unimportant specifics. They eventually disappear from our consciousness. On my road trips, there are always certain important moments that I definitely want to capture just to remember the feelings and emotions related to the place or event. Sometimes moments are all that really count when on a road trip.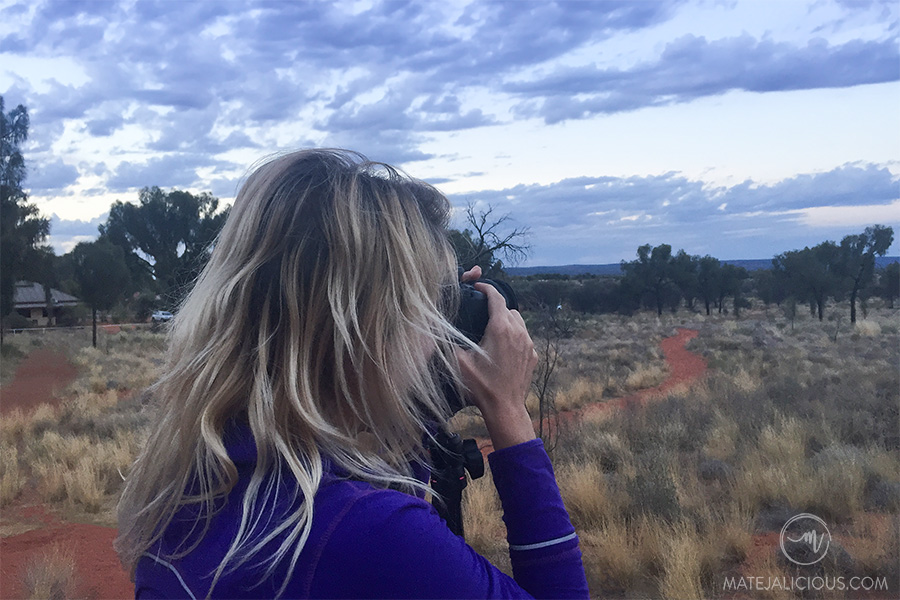 Just be.
It matters that you learn to also enjoy the moments without having the need to capture them with your camera or phone. There comes a time when all you need is to stop and be mindful when traveling across Australian landscapes. Just be. Here and now.
When you step back and when you're present on these trips, you can connect with nature, animals, history, land and its people on a much deeper level. I call this "grounding" and "breathing it all in". Being 100% present here and now always turns out to be a good antidote to often hectic traveling.
Simple things.
Australian road trips taught me how to enjoy and appreciate simple things and every tiny moment of the journey. Things like driving with open windows and singing my heart out (after making sure there's no one around). Or being happy to finally indulge in a coffee after a week without one. Or enjoying the shower that you've been needing for days. If you like challenges, I dare you to plan your Australian road trip around bathroom facilities.
You can't help but learn to keep things simple an become a minimalist. Inflatable mattresses, eating noodles all day, every day, and lack of internet become your new normal. The latter one will either make you crazy or set you free. What's most interesting is that you sort of grow to love the basics, and my previous advice to learn to let go fits here perfectly. Road trips in Australia sure know how to get you appreciative for the simplest things that we often take for granted.
Have fun. Lots of it.
Road trips take time and I always try to start the journey with a positive attitude and tell myself that I might as well have lots of fun while traveling.
On an Australian road trip nature itself most often takes care of the fun part of the adventure. Water surfaces (lakes, creeks, streams, oceans, and waterfalls), other natural features (canyons, sandstone monoliths) and challenging mountains can all become a great source of fun, especially after days of driving across the desert landscape.
However, I've also learned to bring fun with me, mostly in the form of board games and music. Music is essential for those remote parts of the continent, or when the conversation with travel buddies diminishes. Music is an instant lift up. I've learned to choose it wisely, though, because road trip music tends to stick with me forever. I always end up associating my road trips with it.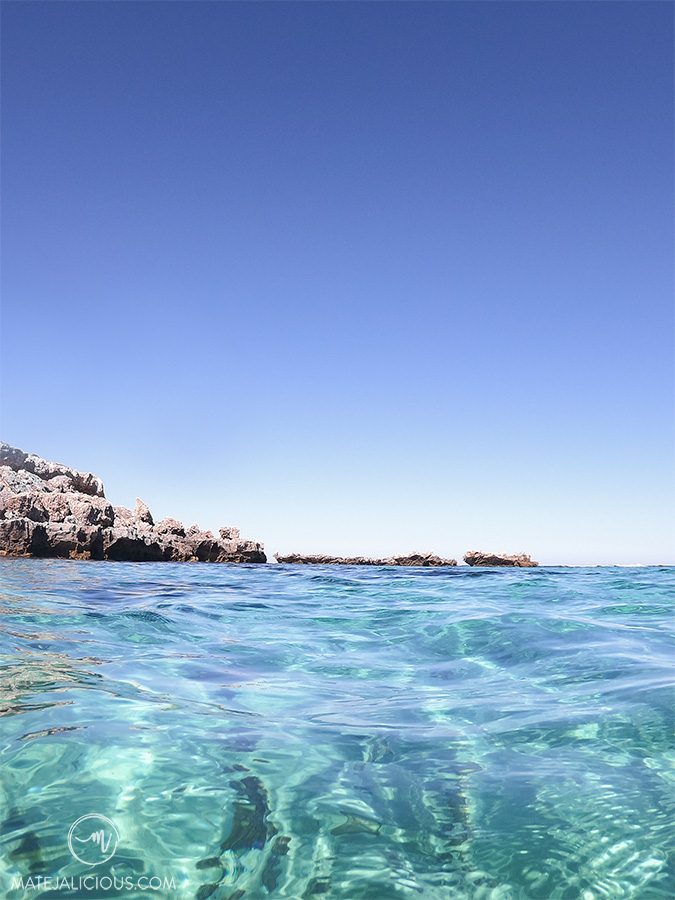 Respect.
One of the most important things in Australia is to respect all animals and their living space, especially when visiting remote places. Snakes, dingoes, kangaroos, jellyfish, sharks, and crocodiles are very much a reality. Australia is one of the most versatile countries in terms of the different species, and it's a place that some of the most poisonous ones call home.
I don't want to scare you or discourage you from exploring this continent. However, I wholeheartedly recommend you follow the signs and caution marks and take them seriously. It's so important to get educated and to learn about the fauna before heading out in nature. Especially keep your eyes wide open when hiking.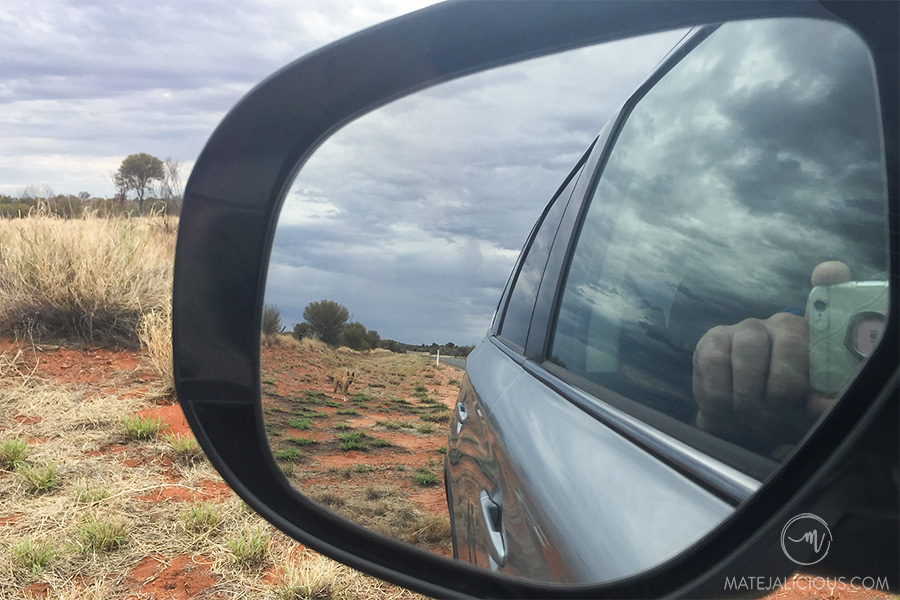 Australian road trips have for sure been some of the most carefree times I've ever experienced. It's an amazing part of our world, nothing you might expect, and always so much more you might hope for. You either totally love road trips here or never want to do it again. My view on this subject is clear: I want to do it over and over again. Australia is wide. It's unique. And a road trip travel experience here is one of a kind.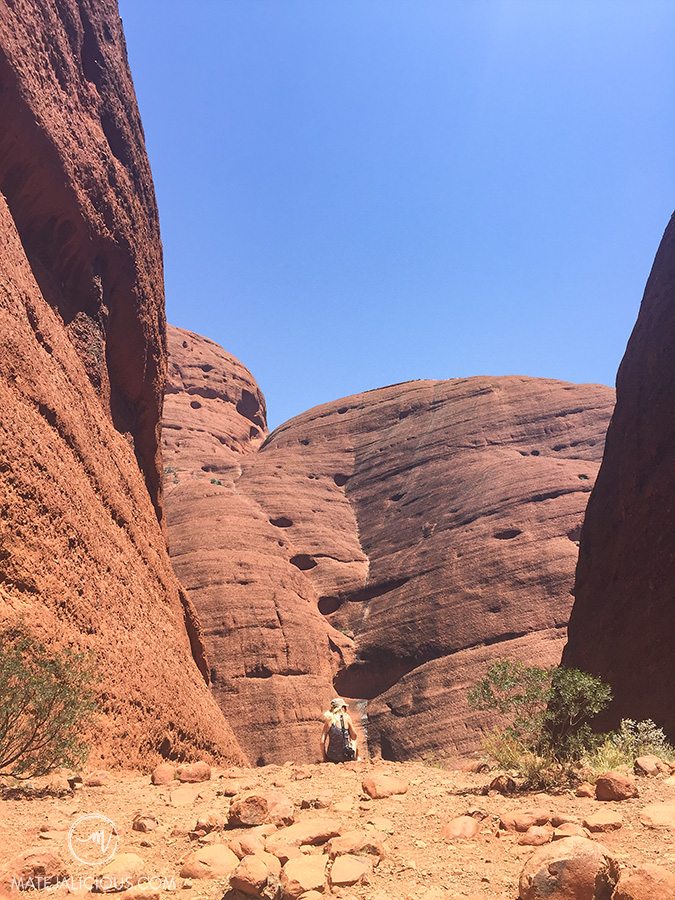 Although Australia is an immense country, I have never felt small there, but rather expanded and on top of the world. Because it's huge you never really have to worry to run out of the road trip options. I feel I've only got a good glimpse of it so far. Trust me, the list of places you'll want to visit will only grow the further you travel and the more of Australia you explore. So let's be honest, it's always a good time for another Australian road trip.
Have you had the chance to road-trip across Australia? Would you do it (again)? What's been your experience? What landscapes have you traveled through and what did you love the most about it? Please join the conversation in the comments below.
→ Also check:
10 photos to make you want to visit Uluru
Brisbane to Sydney Road Trip in Photos
Love it? Pin it!

Leave a reply