TRAVEL DESTINATION: White Island (Whakaari), Bay of Plenty, North Island, New Zealand
TRAVEL DURATION: One day trip
2:30 AM. The alarm on my phone goes off. Getting to bed by 8 didn't happen, as it almost never does in spite of my good intentions. With practically no sleep and a mug of decaf, I find myself on an empty highway driving towards my new adventure for the day.
An isolated nasty car crash I pass bye reminds me that I need to concentrate and keep my eyes wide open. I start questioning whether it was a smart decision to just go and do it. Other than making a reservation, there was absolutely no planning at all. And no trace of a White Island eruption in my thoughts whatsoever!
Whakatane
Four hour drive to Whakatane went smoothly. With music on high I was able to keep myself engaged on the road right to the destination, when that hangover feeling eventually kicked in and lingered for the whole day.
Early morning in Whakatane was magical. It always seems like the whole place belongs to yourself when there are only a few people awake. Mouth of the Whakatane river and the sky prepared an exceptional show of reflections and serenity. The town seemed peaceful for another moment, when I decided to join early risers in a local coffee place for my decaf number two.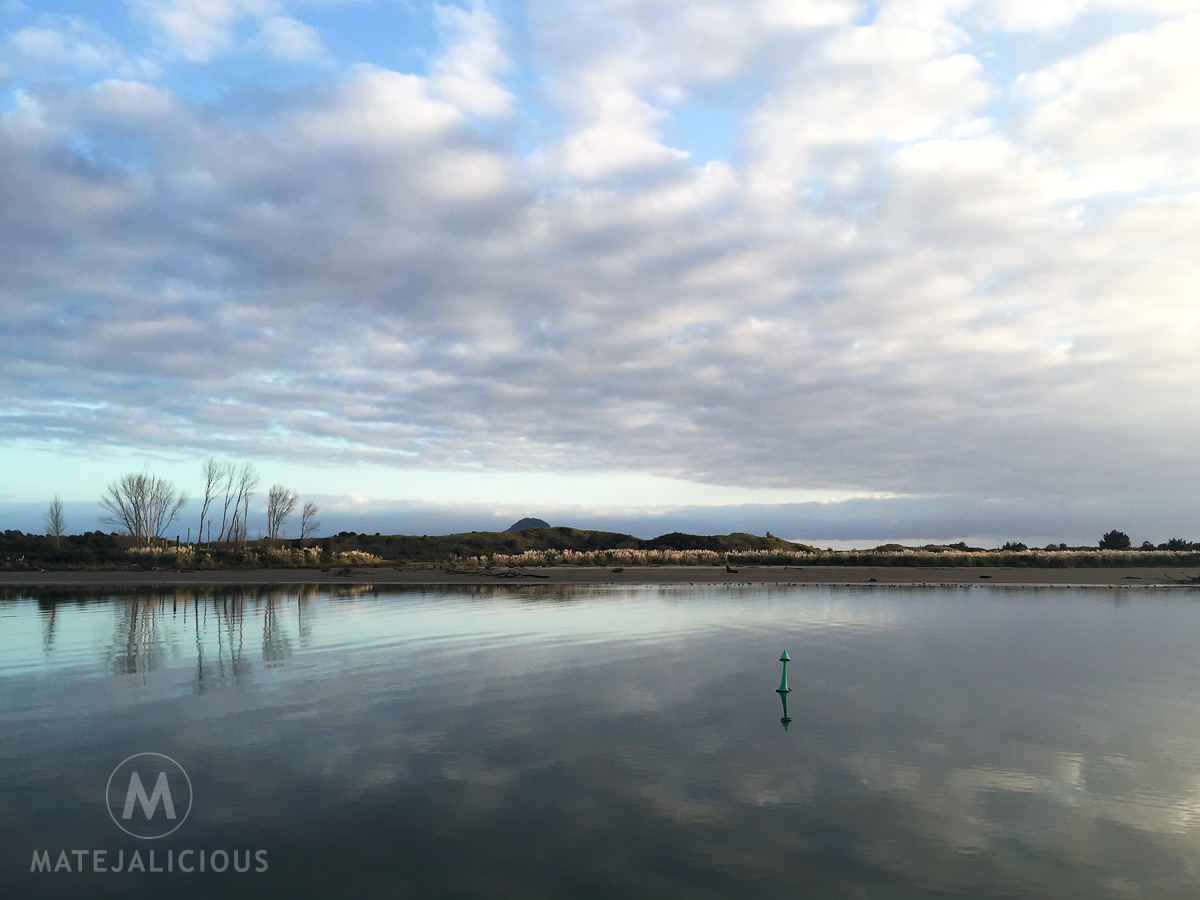 White Island Tour
White Island Volcano has been in the back of my mind for a while now. Still, I hadn't done any research before going on this trip, so I really didn't know what to expect. Tours on White Island are guided. I would love to explore the island on my own, but it seems there's no way around it. Only White Island Tours and few helicopter operators hold the license. 50 km long boat ride to the island began quite bumpy and didn't agree with my short night's sleep.
One of the first things the crew told us was the fact that a few days ago this marine volcano erupted. Say what??? I don't read or follow much news lately and this one definitely went unnoticed. The news left me uncomfortable for sure, however, I chose not to research it (i.e. google it) for the time being. Instead, I just tried to enjoy the experience that just started to unfold. Sometimes ignorance is bliss.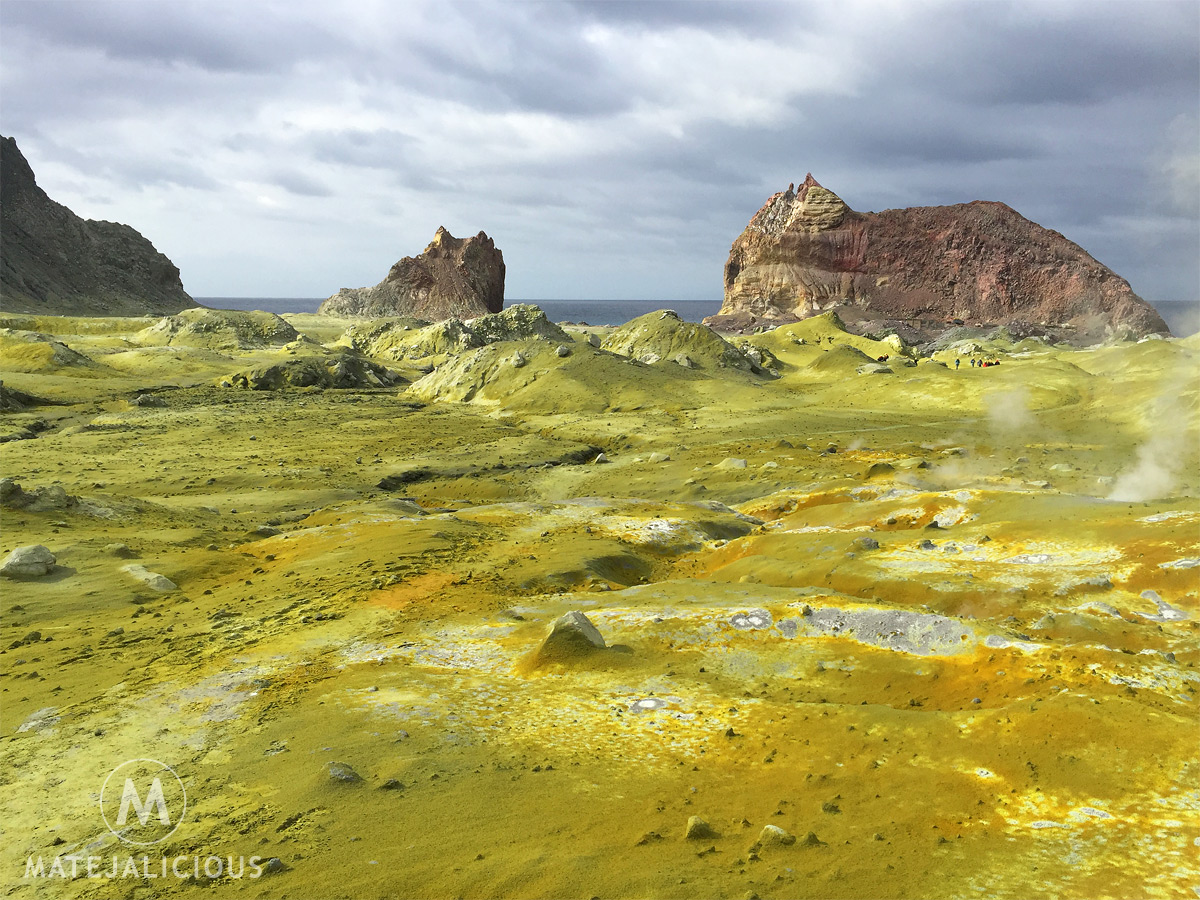 Exploring The Island
It was unsafe to reach the shore with the boat because of the rough sea, so we transferred to a dinghy that took us to the island. We were all provided a safety hat and a respiratory face mask right at the start go. My first impression of the volcano was that of another planet. Surreal and different. Here in New Zealand, I am surrounded by volcanoes all the time. Just in the Auckland volcanic field, you'll find around 50 of them.
The feel of this one was unique, though. It is active and that makes all the difference. It seemed deserted, but at the same time very much present and alive. The island landscape on the day was quite dramatic. Most of the volcano's ground was covered with yellowish toned deposits of the sulphur and other minerals. It provided amazing contrasts for photography.
When I eventually read about the recent activities, I learned that most of the island was now covered with this new green and yellow ash deposit from the recent eruption. To me, it looked like a soft carpet. Acidic steam and gases on the island are strong and will most likely sting your eyes and throats, especially when approaching the crater lake rim.
Geothermal activity in this area of the island is huge. Steam vents, gas plumes, mud flats and pools, sulphur fields and deposits, scoria and lava blocks – all these are powerful elements of this island's volcanic landscape. I was impressed.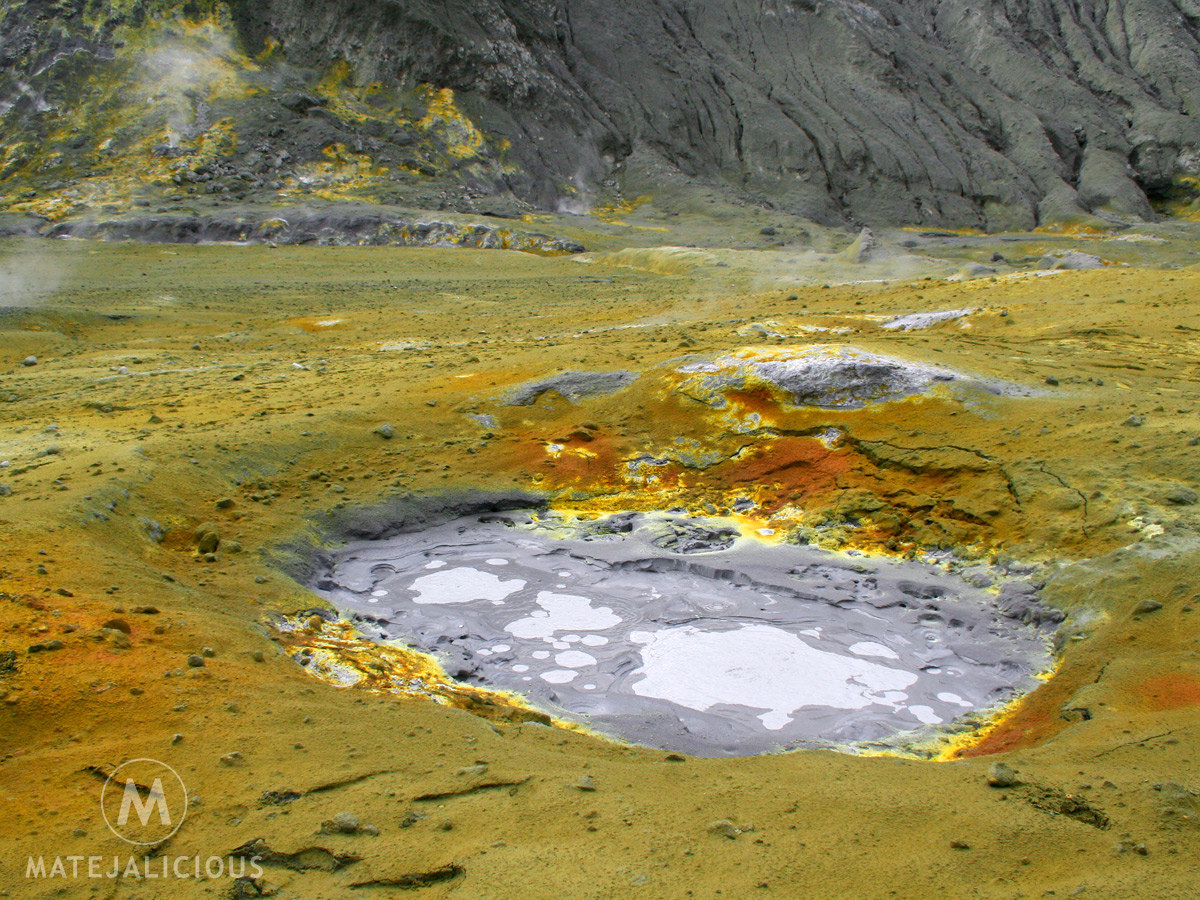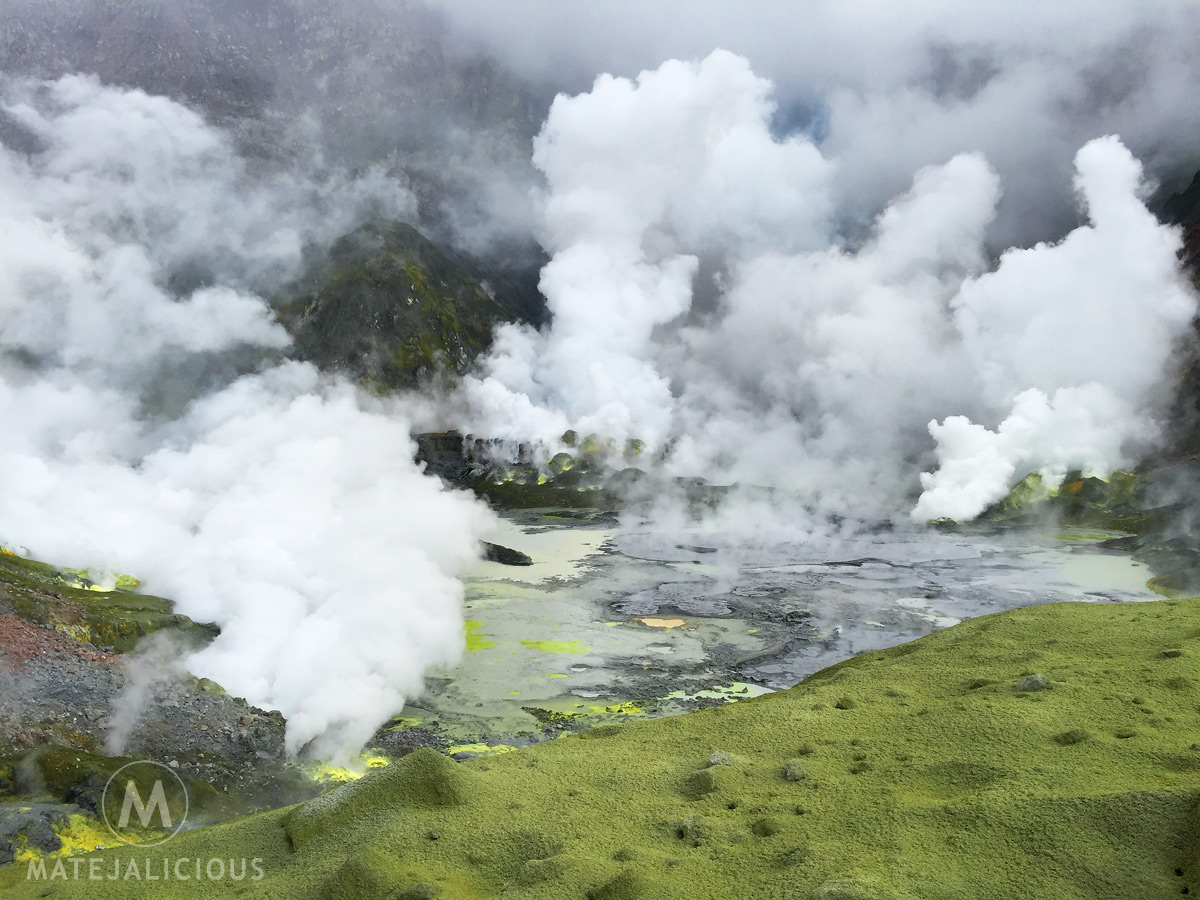 The Takeaway
The guided tour was quite educational. I learned how in the past, there was a sulphur mining factory located on the island. There are still remains of the machinery left behind from the 1930s, when the place closed down. Miners were actually living on the island, daily exposed to harsh salty and acidic environment.
Only small patches of vegetation and greenery are present on the island these days. Volcanic rocks and soil combined with overall acidic conditions don't promote much growth. Australasian gannet colonies can also be seen on the outer slopes and cliffs of the island as this is one of their main New Zealand breeding areas. In addition to that, it seems that marine life around the island is quite dramatic, busy and thriving.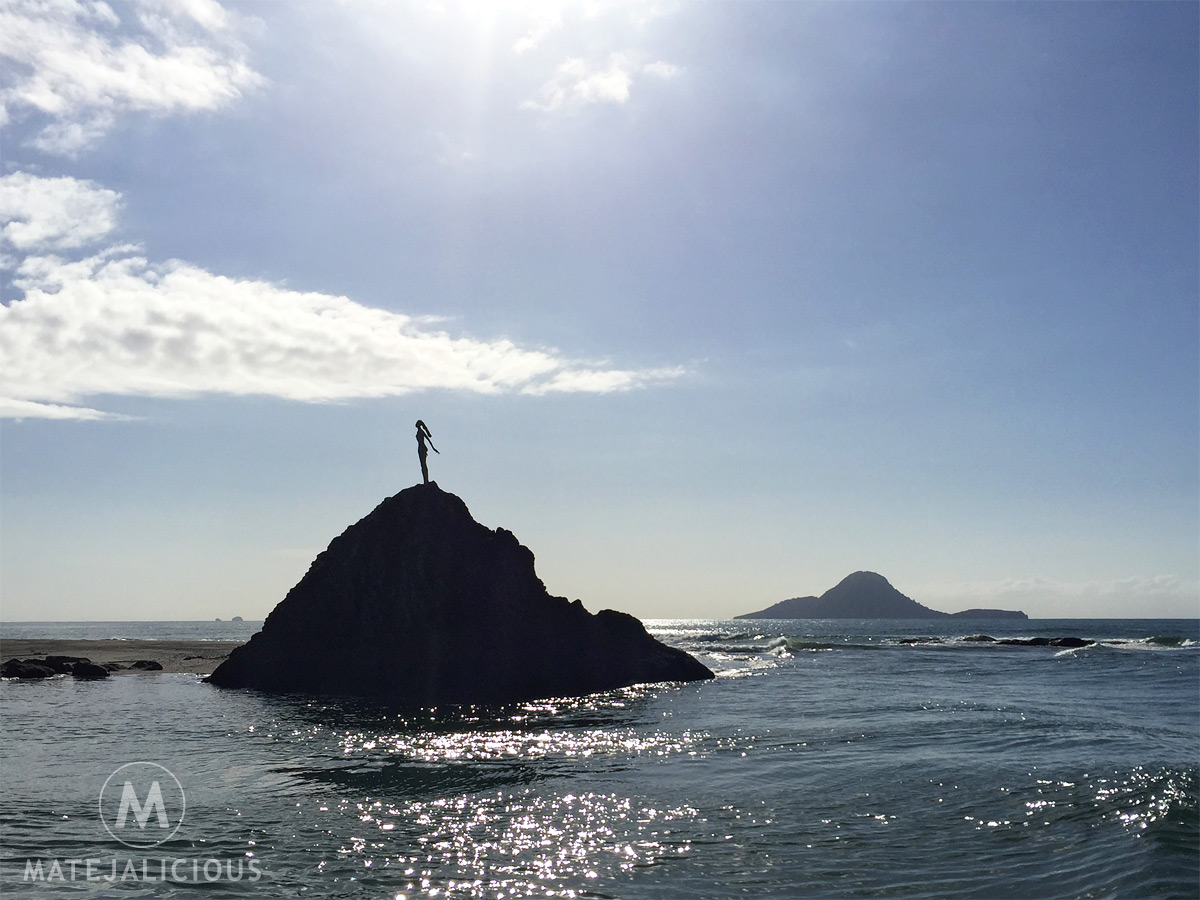 The way back to the mainland was relaxed and enjoyable. A large group of playful dolphins joined us to show off their latest tricks. It seemed we all had fun. I noticed the beautiful bronze statue figure of The Lady on the Rock when we were entering the town through the mouth of the Whakatane River. There is a beautiful story of a woman's bravery behind it that also gave the name to the area.
Visiting volcanic White Island I realized that in an environment like this, we can only be observers. Without a doubt, this volcano is creating its own ever-changing conditions.
TRAVEL TIP: I recommend not putting on your best clothes and shoes when going on a White Island tour, as it is hard to remove the smell that the sulphur and other minerals leave on a fabric.
→ Also check: Exploring Rotorua and Hobbiton
Pin for later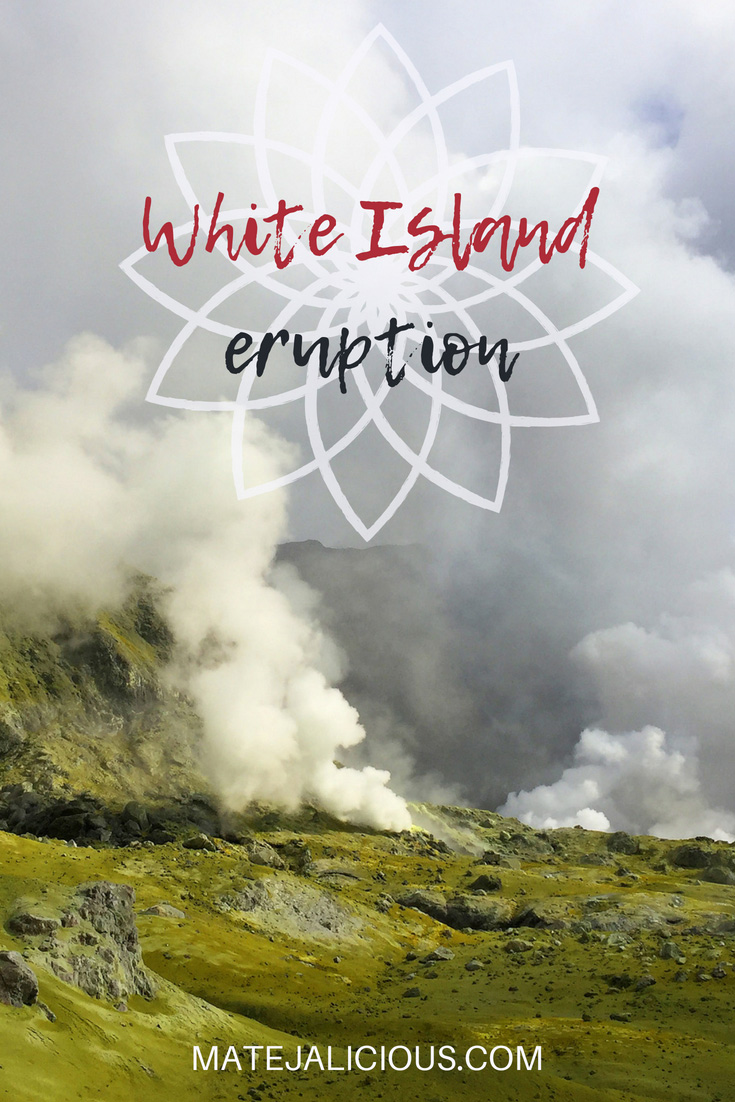 Leave a reply